Do you need help managing a wetland?
Our regional biologists are here to help! They can provide up-to-date advice on how to encourage the growth of waterfowl food plants, discourage undesirable vegetation, limit the impact of predators and make the best use of limited water supplies.
Our regional biologists can also apply for grant funding and execute projects on your lands!
Scroll down for their contact information.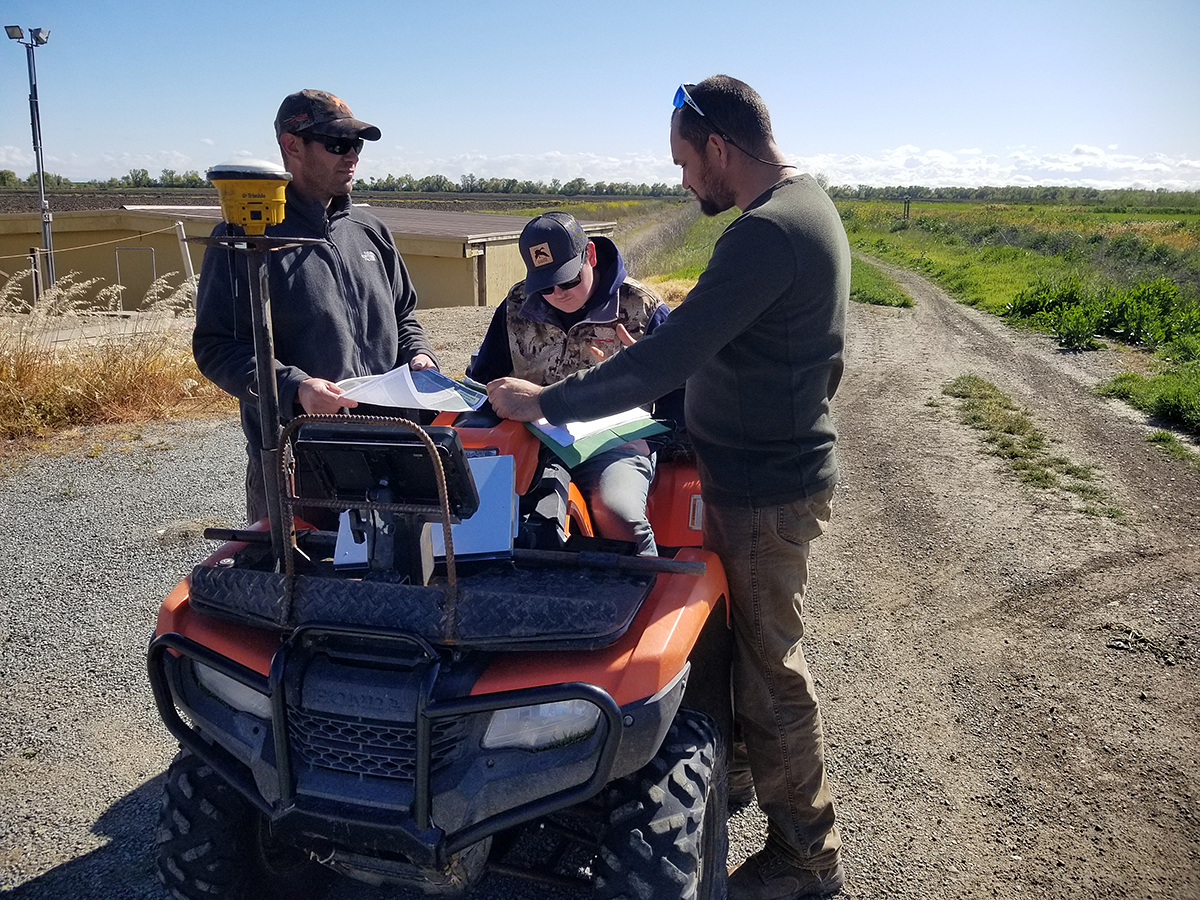 ---
MEET OUR REGIONAL BIOLOGISTS
From north to south, they are:
Northeastern California: Greg Heydeman, 916-275-8195, gheydeman@calwaterfowl.org
Sacramento Valley & Southern California: Chadd Santerre, 916-275-0983, csanterre@calwaterfowl.org
Yolo Bypass/Delta: Paul Phillips, 530-219-8827, pphillips@calwaterfowl.org
Suisun Marsh & Tulare Basin: Robert Eddings, 916-275-1007, reddings@calwaterfowl.org
San Joaquin Valley: Kyle Beardsley, 916-704-5641, kbeardsley@calwaterfowl.org
---