Wood ducks are among the most charismatic ducks in our state with their distinctive squeals, colorful plumage and unusual nesting habits: Hens make their nests in tree cavities near streams or rivers.
That last point almost did in this species 100 years ago. As riparian habitat disappeared at an alarming rate, this species' ability to reproduce was severely compromised.
Conservation efforts stabilized the wood duck, but one thing has substantially bolstered their populations: nest boxes that substitute for tree cavities where they would normally nest.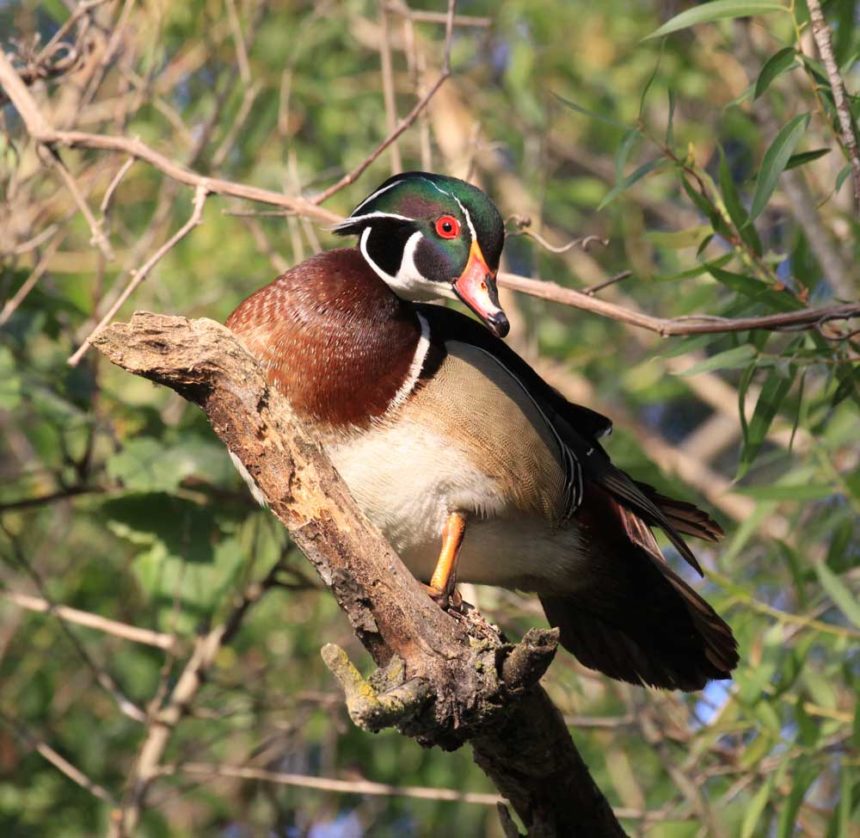 ---
Volunteers, kids and researchers
California Waterfowl created the California Wood Duck Program in 1991 to increase both nest boxes and citizen involvement in the fate of wood ducks. Since then, more than 916,000 ducklings have leapt from these nest boxes.
The California Wood Duck Program is the biggest citizen science effort of its kind, and we also partner with UC Davis researchers who are doing innovative studies about wood duck nesting habits and social networks - click here to see more.
The program provides deeply engaging educational opportunities, with field trips where children climb ladders, peer into nest boxes and examine eggs with real live ducklings inside.
---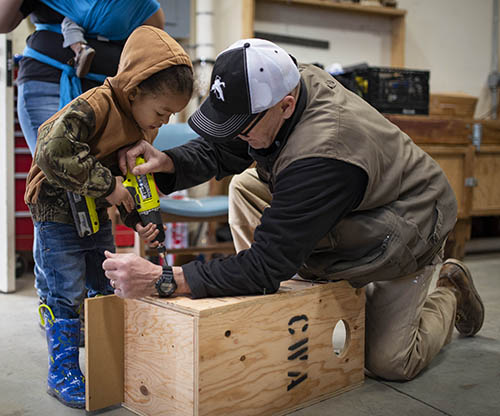 Anyone can volunteer
The Wood Duck Program is ideal for families, a hands-on way to teach children about environmental stewardship, science and the needs of wildlife.
Volunteers put up nest boxes in both rural and urban areas, and if you don't have a place to put one up, you can volunteer to help with other established projects.
You can build your own nest boxes from scratch - it's a common Eagle Scout project - or purchase ready-made kits, which is like putting together IKEA furniture for ducks!
---
2022 PROGRAM REPORT
See what our incredible volunteers accomplished for wood ducks in 2022!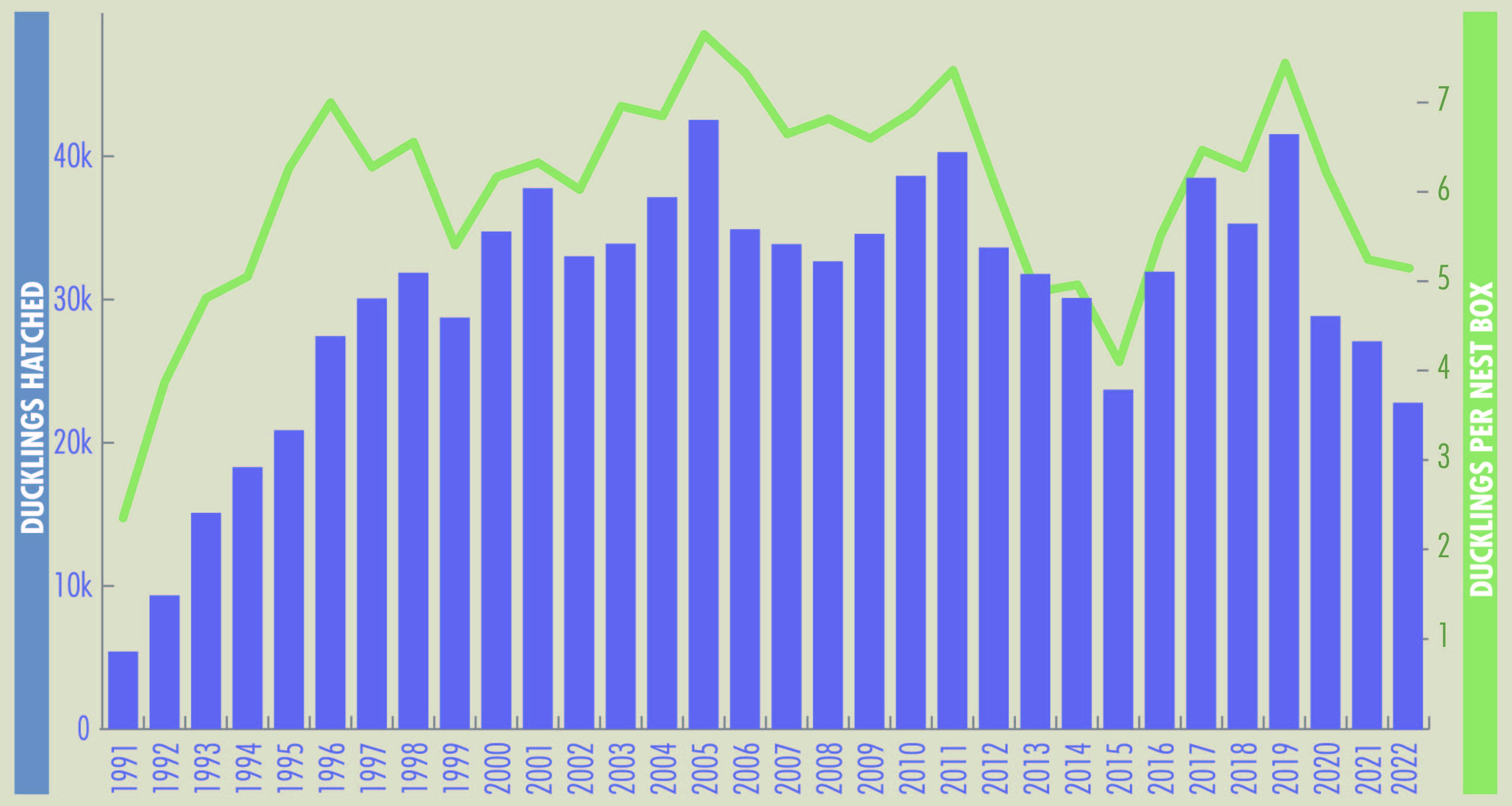 ---
---
---
Are you ready to help wood ducks?