Our quest | Our goals | How you can help | Donate now

OUR QUEST
California Waterfowl was founded in 1945 by duck hunters who wanted to protect what they had. Much has improved since then, with CWA's help: Farmlands have been converted back to marsh, the acreage of premium huntable public lands has grown, wood ducks are thriving and wetland management has gotten so good that we send ducks back north every spring fatter than ever before.
For insights into our recent accomplishments, please see our most recent Annual Report.
But if the threats looked bad to California duck hunters in 1945, imagine what those men would think of the challenges we face today: Thousands of Californians sidelined from legal hunting because of a deeply flawed ammunition background check system. Pintail limit of one a day, even though hunting isn't hurting their population. California mallard breeding population in steep decline. The nation's first national wildlife refuge for waterfowl – Lower Klamath – deprived of water, leaving hundreds of thousands of Pacific Flyway migrants high and dry at critical times.
The gains we've made since 1945 didn't happen all by themselves, and the threats we face seven decades later will not just sort themselves out. It takes vigilant action, not just to save what we all live for, but to make it better.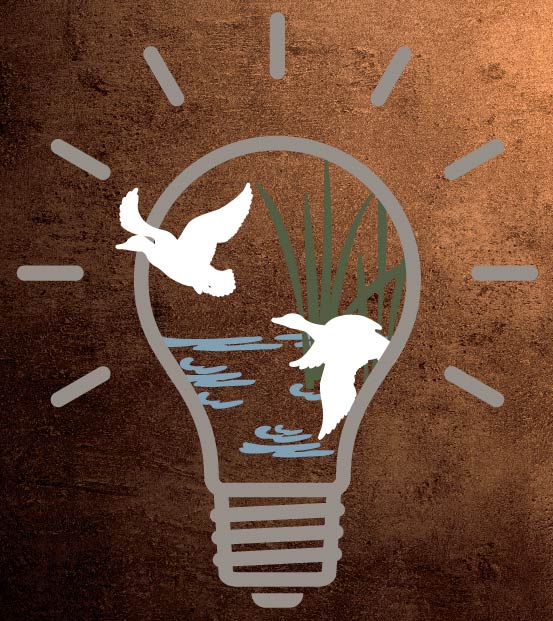 California Waterfowl's five-year, $100 million Inspiring Conservation fundraising campaign seeks not just to maintain our gains, but to fight tooth and nail against threats that would have seemed absurd to our founders. We're doubling down, because we have determined meeting this fundraising goal will put us on track to carry out our ambitious strategic plan.
California Waterfowl works comprehensively to achieve a bright future in California by investing in waterfowl, wetlands, hunting, education and advocacy. Whether you can donate $10 or $10,000, please donate what it's worth to you to have a better future.
---
OUR GOALS
California Waterfowl has identified four priorities to better promote our existing programs through this five-year $100 million Inspiring Conservation campaign. In addition to supporting ongoing programs, this campaign will infuse the following areas with an additional $25 million in funding:

HOW YOU CAN HELP
You can immediately increase the impact of our comprehensive efforts to support waterfowl, wetlands and hunting in California by contributing today. To discuss your options, please contact Vice President for Fund and Membership Development Scott Mueller at 916-648-1406 ext. 142 or smueller@calwaterfowl.


---
---