Philanthropic giving is the lifeblood of California Waterfowl. People who make major gifts to the organization fund major programs and initiatives that help us carry out our mission to grow California's waterfowl populations, wetlands and hunter-conservationist communities, and to meet the goals in our Strategic Plan.
Our Major Donors Donate now Planned Giving Make a pledge
While many might think of major donors as those who can write six-digit checks, California Waterfowl's Major Donor Program recognizes a much wider array of giving, because the reality is that most people begin their journey to becoming a Major Donor with lower-level gifts, made regularly over time.
We have added new Major Donor levels as a way to encourage and recognize those generous individuals who have done their part to give more and ask for nothing in return, except the satisfaction of contributing to the greater good.
With a greater need than ever, your philanthropic gift has tremendous impact for California Waterfowl, and it is 100% tax deductible. Because of the work that it funds, waterfowl, wetlands and hunting will remain strong in California!
Would you like to discuss your giving goals? Please contact Vice President for Fund and Membership Development Scott Mueller at 916-648-1406 ext. 142 or smueller@calwaterfowl. To see what counts toward supporters' major donor status, please click here (PDF).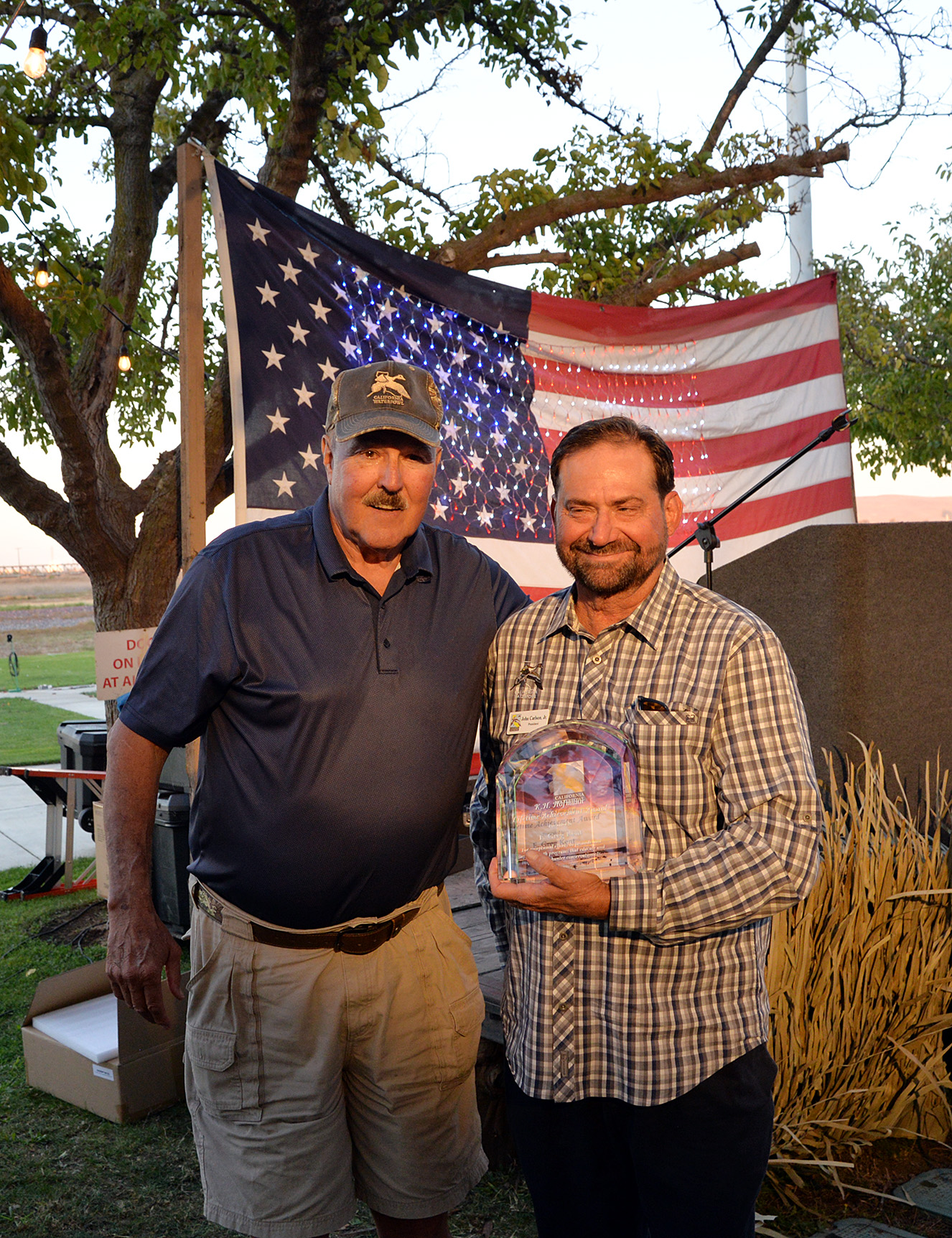 Major Donor Levels
Major donors are recognized for cumulative giving (click here to see what's included) to the organization at the following levels:
Major Donor: $2,500-$4,999
Major Sponsor: $5,000-$9,999
Major Benefactor: $10,000-$24,999
Bronze : $25,000-$49,999
Silver : $50,000-$99,999
Gold : $100,000-$249,999
Ruby : $250,000-$499,999
Emerald: $500,000-$999,999
Diamond: $1M or more
Major Donors are listed here and in the Annual Report (inclusion of Major Benefactors, Major Sponsors and Major Donors begins with the 2020 Annual Report).
Click here to learn more about changes we made to the Major Donor Program in 2020.

---