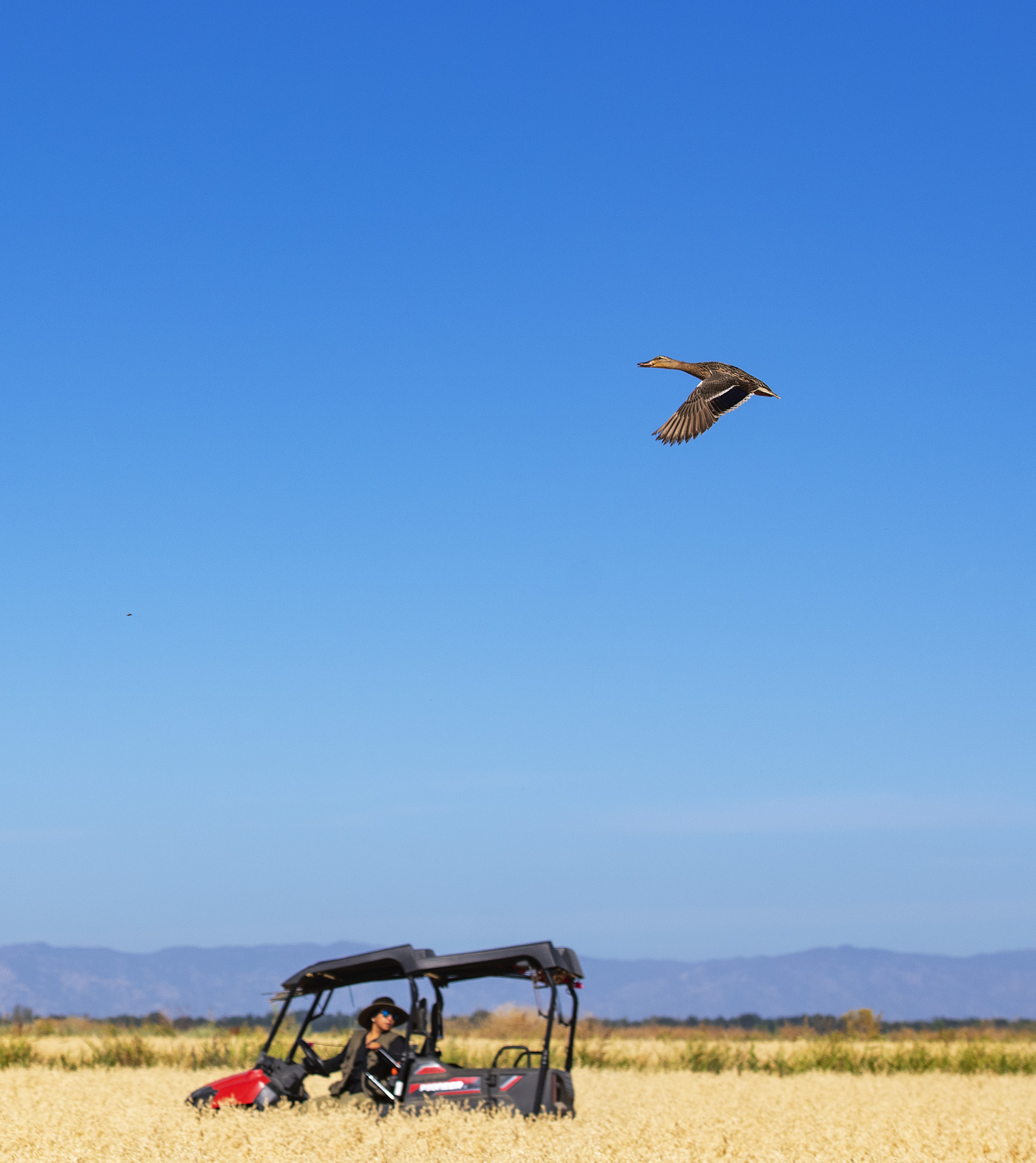 Jun 7, 2021
PHOTO GALLERY: CWA biologists searching cover crops for mallard nests
CWA biologists have been hard at work monitoring wild duck nests in Sacramento Valley cover crop fields - part of research we're doing in partnership with the California Rice Commission into how wild ducks use agricultural fields for this critical part of their life cycle.
Biologists find nests by dragging a rope between two UTVs. Rattling cans are wired to the rope at regular intervals, and hens flush from their nests as the noisy rope nears (and yes, we know they return after the disturbance - they are not that easily dissuaded from caring for their eggs.) The biologists found 20 nests in 127 acres today - 15 mallard nests, four gadwall nests and one bittern nest.
California Waterfowl partners with farmers to maximize the value of ag fields for wildlife. In addition to our Egg Salvage and Delayed Wheat Harvest programs, we've sponsored a bill in the Legislature by Assemblymember Cecilia Aguiar-Curry to provide incentives for landowners to create breeding habitat for ducks and pheasants on their land.
Learn more about the needs of California mallards here, and click here to read about the Central Valley Joint Venture 2020 Implementation Plan, which highlights the need for more breeding habitat.