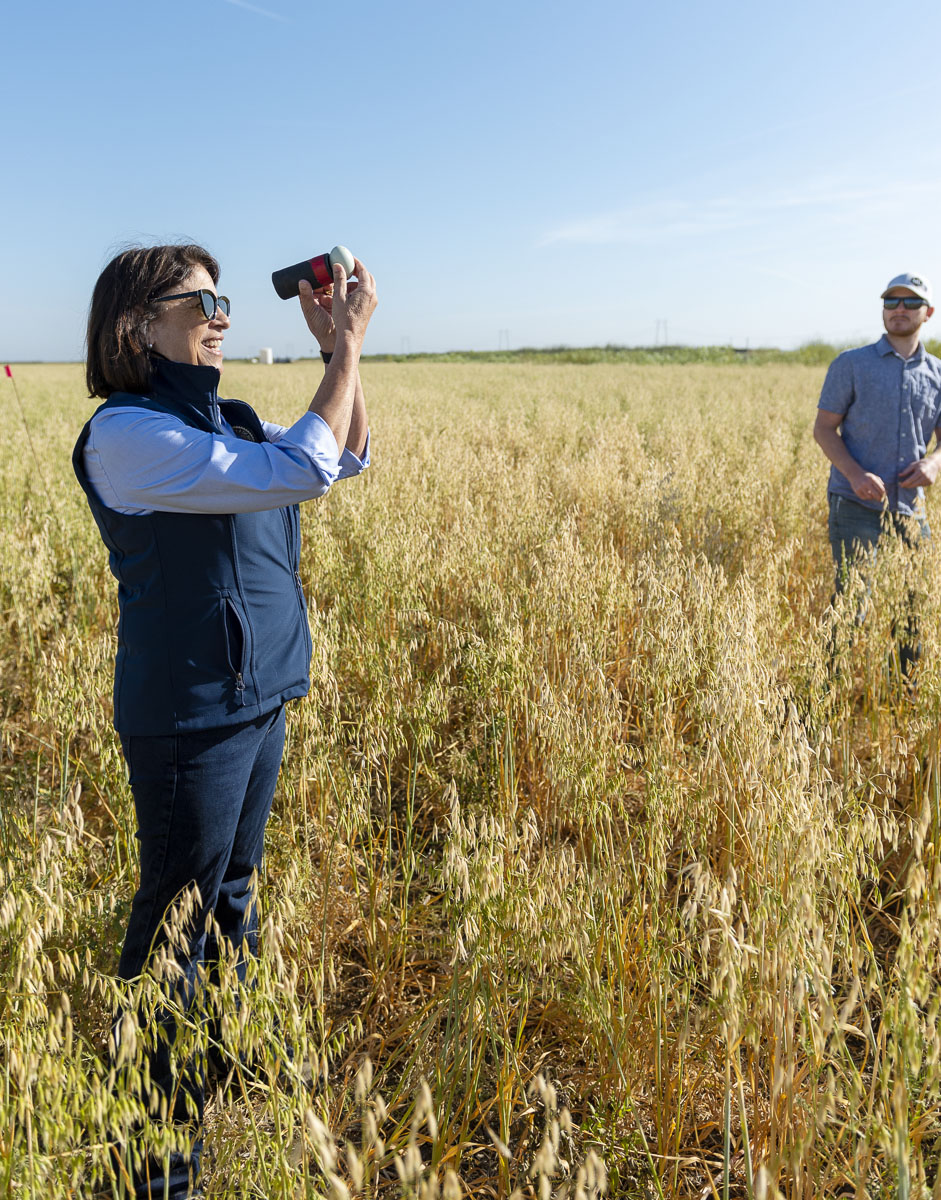 May 14, 2021
Photo gallery: Lawmaker visits mallard nesting habitat
Assemblymember Cecilia Aguiar-Curry, D-Winters toured a field at Conaway Ranch in Woodland today to see firsthand how cover crops can provide incredible nesting habitat for California's mallards (and gadwalls and red-winged blackbirds).
Aguiar-Curry is carrying a CWA-sponsored bill to fund the Nesting Bird Habitat Incentive Program, which would provide incentives to farmers and other landowners to maintain nesting habitat. This habitat can take many forms: fallow fields, active farm fields that are simply harvested later to give ducklings time to hatch, or wild non-farm fields. A lack of suitable nesting habitat is a big part of the reason the state's mallard and pheasant populations are in decline.
The field at Conaway Ranch, where CWA biologists are monitoring a California Rice Commission nest cover project, was a perfect example of the value farm fields can have to wildlife - mallards were flying in and out of the field all morning, to the delight of Assemblymember Aguiar-Curry. She visited a mallard nest that had been marked by CWA biologists and got to handle a warm egg, see how biologists determine how far along the ducklings are, and learn about how CWA and other organizations are putting tracking devices on hen mallards to study how extensively they use farm fields.
She also helped release a group of Egg Salvage ducklings into a Conaway wetland. Egg Salvage works with wildlife-friendly farmers to rescue nests from farms where potentially destructive field work is imminent, giving them a second shot at growing up and taking flight.
Learn more about the needs of California mallards here, and click here to read about the Central Valley Joint Venture 2020 Implementation Plan, which highlights the need for more breeding habitat.