California Waterfowl's advocacy team works actively with lawmakers from both parties to promote legislation beneficial to wetlands and hunting. We also fight detrimental bills, either opposing them outright or, when they're certain to pass, working to minimize detrimental impacts.
While CWA is focused on waterfowl, we often take positions on legislation affecting other species or forms of hunting because we know our members have diverse conservation and hunting interests. We also lobby on firearm legislation that could negatively affect law-abiding hunters.
If you sign up for our action alerts, we'll let you know when it's time to contact your representatives in Sacramento or Washington, D.C., and we'll make it easy for you to contact them by email through our Voter Voice system.
GEt ACTION ALERTSADVOCACY NEWSLEGISLATION ARCHIVES
The California Legislature convened on Jan. 11, 2021. We are currently working on bills we'd like to sponsor and monitoring the introduction of bills that might affect waterfowl, wetlands and hunting.
---
STATE
BILLS WE SUPPORT
Duck and pheasant breeding habitat fee

(UPDATE: B

ill passed the Assembly with amendments - read more)


AB 614
(
Cecilia Aguiar-Curry, D-Winters
): This CWA-sponsored bill would add $5 to the state upland bird and waterfowl validations to give a much-needed boost to California's waterfowl and pheasant breeding populations, which are
suffering habitat declines
. The revenue would support the Nesting Bird Habitat Incentive Program, which was created by
AB 2697
(James Gallagher, R-Yuba City ) in 2018, but not funded. The incentive program can pay farmers and other landowners, including private duck clubs, to fallow, grow cover crops like vetch or enhance existing nesting habitat. It could potentially support CWA's innovative
Delayed Wheat Harvest Incentive Program
. Monies could also be used on state wildlife areas and national wildlife refuges to improve breeding habitat on those lands and thus increase public land hunter opportunity.
In a 2019 survey
, 74% of CWA members and supporters said they would support the additional fee to boost breeding habitat.
Poaching penalties (UPDATE: Bill is dead for the year)
AB 645 (James Gallagher, R-Yuba City): This bill would restore a provision for up to three years of probation for people convicted of taking or possessing more than three times the possession limit of a fish or game species (a 2009 bill that CWA supported). A recent change in law reduced the penalty to no more than one year of probation.
Free hunting days (UPDATE: Bill passed the Assembly and moves to the Senate)
AB 804 (Megan Dahle, R-Bieber): This bill would require the Department of Fish and Wildlife to establish two "free hunting days" per year – one in winter and one in fall – during which a person can hunt without a license, provided they are accompanied by a licensed hunter. Current law allows this, but does not require it. Anyone participating must have completed hunter education, and possess any required tags or report cards, federal entitlements and entry permits.
Natural Heritage Preservation Tax Credit (UPDATE: Bill passed the Assembly and moves to the Senate)
AB 1219 (Marc Berman, D-Palo Alto): This bill would renew the Natural Heritage Preservation Tax Credit for five years. The credit is a credit against up to 55% of fair market value of a property donated to state or local government, or to a non-profit organization, for the protection of wildlife habitat, open space and agricultural lands.
Safe Drinking Water, Wildfire Prevention, Drought Preparation, Flood Protection, Extreme Heat Mitigation, and Workforce Development Bond Act of 2022
AB 1500 (Eduardo Garcia, D-Coachella): This bill would place on the 2022 state ballot a $7 billion bond measure. Migratory bird habitat projects and acquisition of water for Central Valley Project Improvement Act refuges would be eligible for funding. We are seeking amendments to add eligibility for water rights purchases for the Lower Klamath National Wildlife Refuge, among other requests.
Water, park and climate bond (UPDATE: Bill is "inactive," but can still be revived)

SB 45
(
Anthony Portantino, D-La Cañada-Flintridge
): This bill would enact the Wildfire Prevention, Safe Drinking Water, Drought Preparation, and Flood Protection Bond Act of 2022, which, if approved by the voters, would authorize the issuance of bonds in the amount of $5.5 billion to finance projects for a wildfire prevention, safe drinking water, drought preparation, and flood protection program. This measure could include funds for water for the Lower Klamath National Wildlife Refuge, the Central Valley Project Improvement Act and private wetlands. The bond would go before voters in the Nov. 8, 2022, statewide general election.
California Ranching/Habitat Incentive Program

(UPDATE: Bill is dead for the year)
SB 322 (John Laird, D-Santa Cruz): This bill would allow the state to fun restoration, enhancement and protetion of rangelands, grazing lands or grasslands that are important for the conservation of grassland birds, soil health and biodiversity.
Big Game Management Account funds (UPDATE: Bill is dead for the year)
SB 370 (Bill Dodd, D-Napa): This bill would allow the Department of Fish and Wildlife to make grants to non-profit organizations, tribes and other public and private entities for habitat conservation projects, using revenues from tags for antelope, elk, deer, wild pig, bear and sheep.
Combination hunting and fishing license (UPDATE: Bill passed the Assembly - read more)


SB 470 (Brian Jones, R-Santee): This CWA-sponsored bill would create an annual combined hunting and fishing license valid for 365 days from the date specified on the license. The bill would limit the issuance of these licenses to residents beginning January 1, 2023. The license would cost $100 – a roughly 3% discount compared with buying the licenses individually - and would be adjusted annually for inflation, and license holders who opt to auto-renew would receive a 5% discount. Click here to read our coalition letter of support (PDF).

BILLS WE OPPOSE
Biodiversity Protection and Restoration Act (UPDATE: Bill is dead for the year.)
AB 564 (Lorena Gonzalez, D-San Diego, and Ash Kalra, D-San Jose): This bill would codify a 2020 executive order by Gavin Newsom making it a goal of the state to protect 30% of its lands and 30% of its coastal waters by 2030 - an action taking following the failure of a bill (AB 3030) that would have done the same thing. While CWA supported the overaching goal of the bill, it opposed AB 3030 in part because of concerns that "protection" might translate to closing some lands and waters to hunting and fishing. CWA joined other outdoor groups in expressing interest in working with the governor to ensure our concerns are addressed in the executive order's implementation, and remains engaged in that process. But CWA is part of a coalition of outdoor interests that opposes this bill - click here to read our letter of opposition (PDF) - concerned that it expands the scope of the executive order prematurely and would tie the hands of state and local governments on land-use decisions.
Dog breeding permits/fees (UPDATE: Bill is dead for the year. Thanks to all who participated in our action alert!)
AB 702 (Miguel Santiago, D-Los Angeles): This bill would impose restrictions, conditions and fees on dog breeders.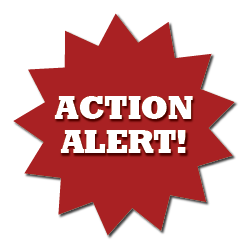 Firearm and ammunition tax (UPDATE: Bill did not pass the Assembly by a key 6/4 deadline, but could still be revived)
AB 1223 (Marc Levine, D-San Rafael): This bill would impose an 11% excise tax on rifles, shotguns, and new and reloaded ammunition sold at retail, and a 10% excise tax on new handguns, to fund the California Violence Intervention and Prevention Firearm and Ammunition Tax Fund.
Bear hunting ban (UPDATE: bill has been withdrawn)
SB 252 (Scott Wiener, D-San Francisco): This bill would make it illegal to hunt, trap, or otherwise take a bear, except under specified circumstances, including under a depredation permit. There is no scientific basis for the ban, which would deprive the Department of Fish and Wildlife $1.3 million a year in bear tag revenue. Click here to read a Sacramento Bee article about the bill (subscription may be required).
Ban firearms/ammunition sales on state and county lands (UPDATE: Bill passed Senate and moves to the Assembly)
SB 264 (Dave Min, D-Irvine) This bill would prohibit allowing the sale of firearms, firearm precursor parts or ammunition on state or county property. Read our coalition letter of opposition (PDF).
---
Are you ready to help our advocacy efforts?