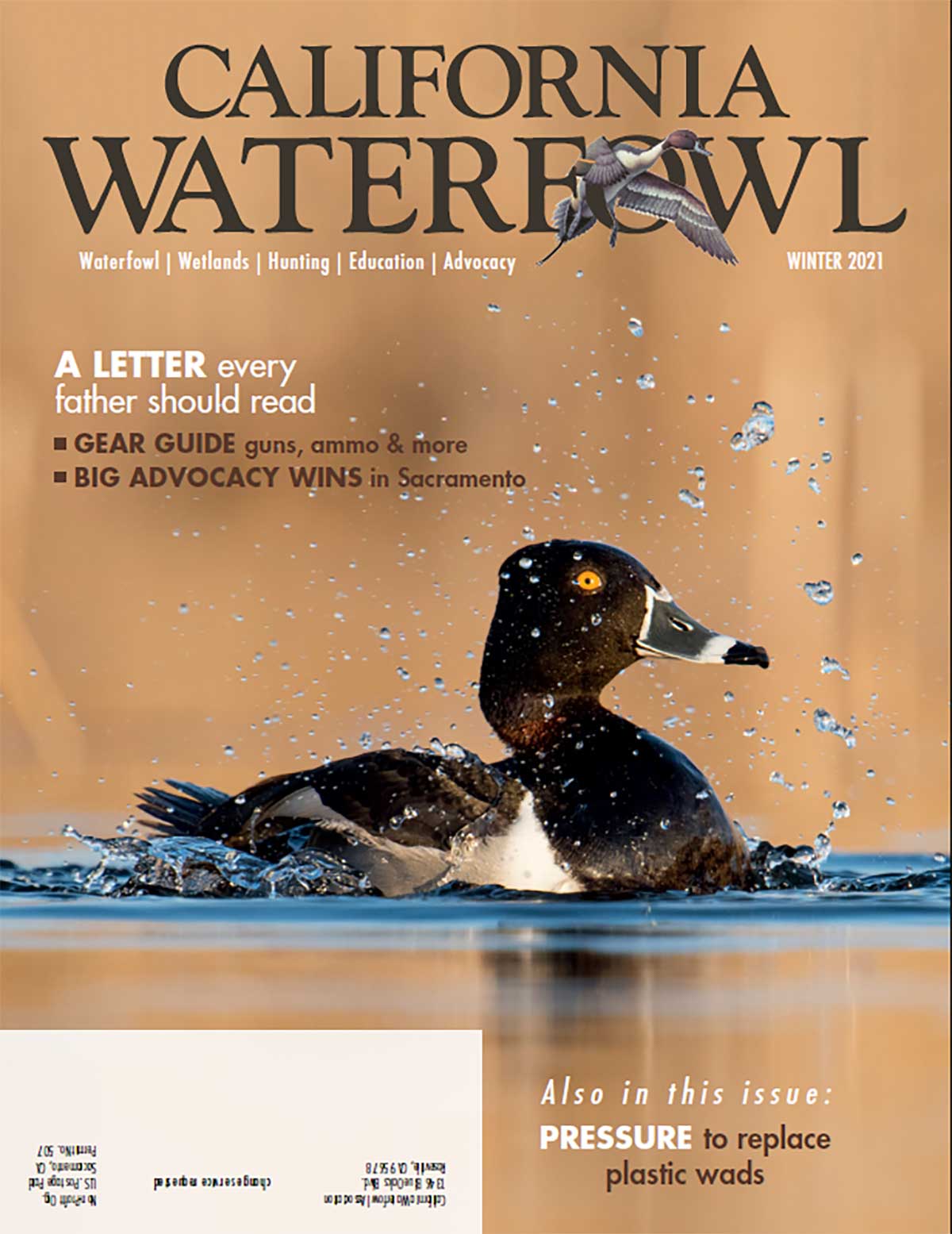 Dec 1, 2021
Winter issue on its way to members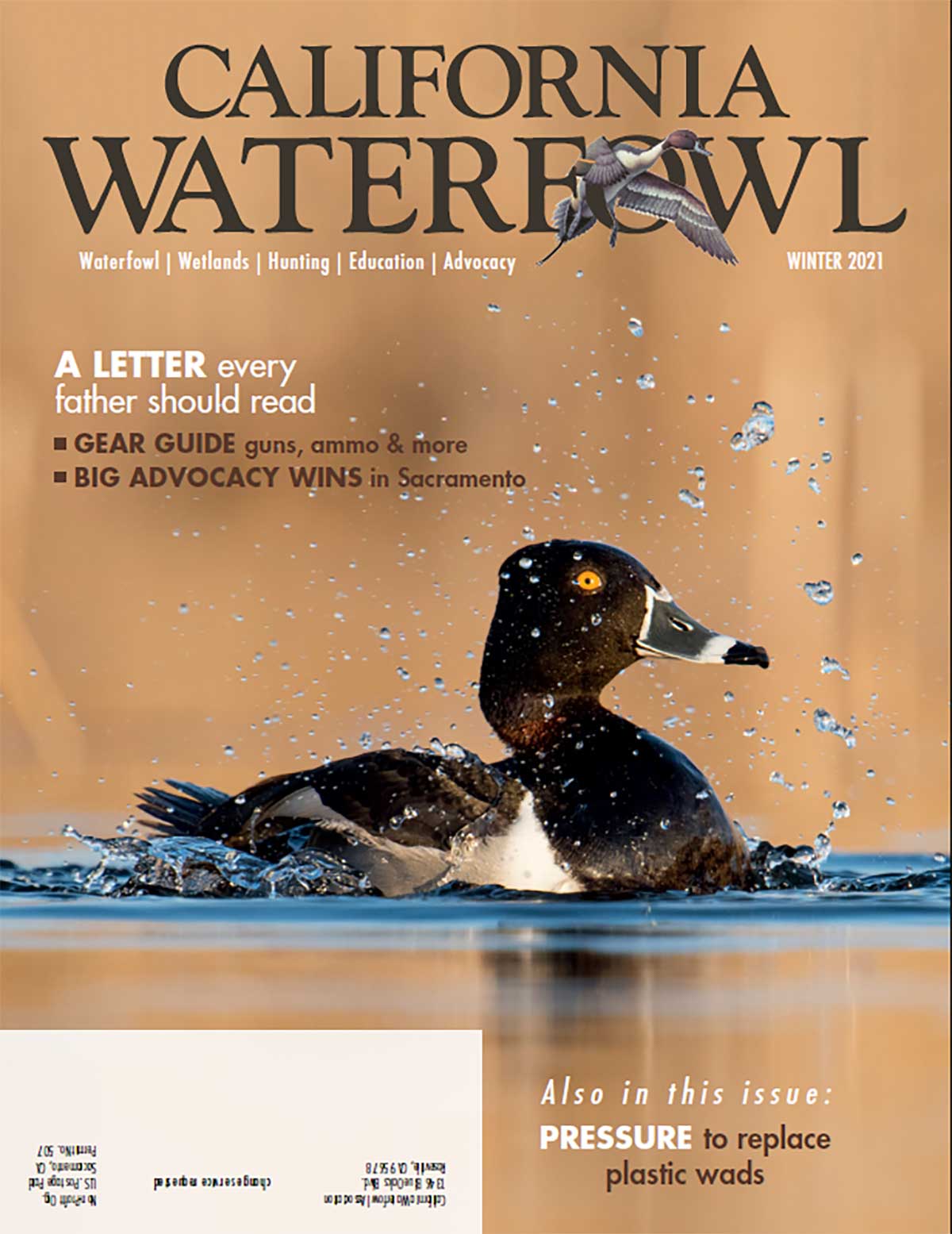 The Winter issue of California Waterfowl is in the mail to CWA members. Not a member? Not a problem. Join now by clicking here, and you'll be on the list to get future issues as long as you remain a member. Then email Communications Director Holly Heyser at hheyser@calwaterfowl.org to get this issue mailed to you as well.
Here are some of the highlights of the Winter issue:
Gear Guide. This issue's gear guide covers dog gear, guns, duck calls, ammo and other items that can help you make the most of your hunting season.
Biodegradable wads (print issue only). With a growing movement to reduce single-use plastics, pressure is mounting to replace plastic shotshell wads. Author Phil Bourjaily explores the history of plastic wads and the alternatives that are emerging.
Good year at the Capitol. 2021 brought many wins at the Capitol, including passage of CWA's bill to fund the Nesting Bird Habitat Incentive Program, as well as increased funding for DFW.
Lower Klamath breakthrough. After a long battle for water, a permanent water right was transferred from a private ranch to Lower Klamath for the first time. Though there's still much work to be done, this was a huge victory for the refuge and provided it with some much-needed water after decades of dwindling resources. Read what CWA President John Carlson Jr. has to say about the water transfer here.
A letter every father should read (print issue only). When Tracey Fremd was a little girl, she felt bad that her father - an avid hunter - hadn't been blessed with a son. In this letter she penned to him some years ago, she tells him why she's changed her mind.
Ellis Stephens. Ellis Major Stephens, who donated a Delta Island to CWA in 2015, recently passed away. His story is an inspiring rags-to-riches tale.
Pass shooting (print issue only). Ever tried hunting without decoys and duck calls? Although it takes some work, scouting and good timing, it is possible. Author M.D. Johnson explains what exactly pass shooting is (and isn't), and how to do it right.
Corporate partners. Banded Holdings and SportDOG® Brand have both renewed their partnership with CWA. They remain committed to CWA and its mission to grow the state's waterfowl populations, wetlands and hunter-conservationist communities.
Canine Corner, sponsored by SportDOG® Brand. Chris Akin emphasizes the importance of not waiting to address retriever training problems, like breaking. Enforcing good behavior from your dog all throughout the year will prevent annoying or downright dangerous situations.
And lots more...
As always, you'll find our Cuisine column, Hunter Health and much more.