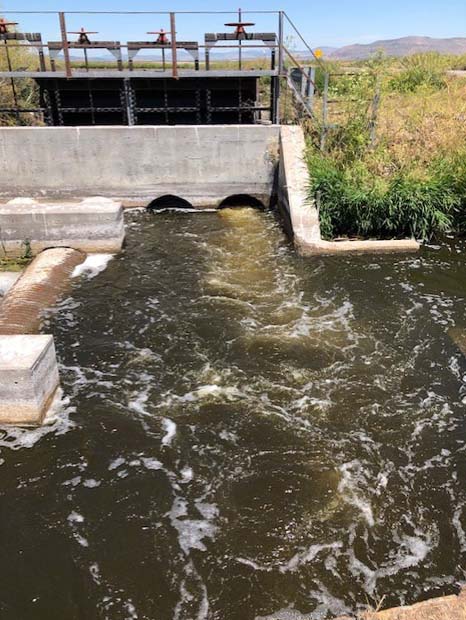 Jun 2, 2021
Lower Klamath water rights purchase update
California Waterfowl's Lower Klamath Refuge Task Force has raised more than $650,000 for its effort to purchase water rights for the parched refuge.
CWA entered into an agreement this spring to purchase rights to 4,500 acre-feet of water per year for the refuge. The purchase from a Wood River Valley, Oregon, rancher would do two things: supplement Lower Klamath's meager water supply going forward, and prove that water rights purchases may be the most effective way to help the refuge. All told, CWA is pursuing 30,000 acre-feet of rights, as well as
federal funding to pay for the purchases.
If successful, the 4,500 acre-foot purchase may also be the only water the refuge gets this year as it heads into a hot, dry summer. Water is desperately needed to provide support for breeding waterfowl, as well as refuge for ducks from all over Northern California that head to Klamath to molt.
Donor support is needed at this stage only because federal funding was not in place this spring; CWA's team in Washington D.C. is aggressively pursuing federal funding options.
As of this time, here is the status of the purchase agreement:
Escrow has been opened and CWA is going through the entitlement process.
The purchase is contingent on required approval from the Oregon Water Resources Department, which has received the transfer request. The public comment period closed last week.
The purchase is also contingent on being able to deliver the water to the refuge.
California Waterfowl is profoundly grateful for supporters who have stepped up to help make this purchase happen. While we continue to pursue other options that would lead to a more equitable distribution of water in the Klamath Basin, we recognize the urgency of the current situation and believe this purchase represents the most realistic option for helping the refuge now.
We also remain grateful for the support of the agricultural community, which has sent water to the refuge in past years, and whose fields provide feasts every year for migrating waterfowl. This year, they have no water to send, as the U.S. Bureau of Reclamation announced on May 12 that it would make no deliveries to irrigators from the Klamath Project. A press release issued the same day by the Klamath Water Users Association made farmers' affinity for wildlife clear:
"Project farmers and ranchers have long co-existed with wildlife and national wildlife refuges that use water from the Project's delivery system," the release said. "'Normally, we see and hear waterfowl, reptiles, and amphibians throughout the Project,' said (KWUA President Ben) DuVal. 'With no birds, it will be the worst kind of quiet out here.'"