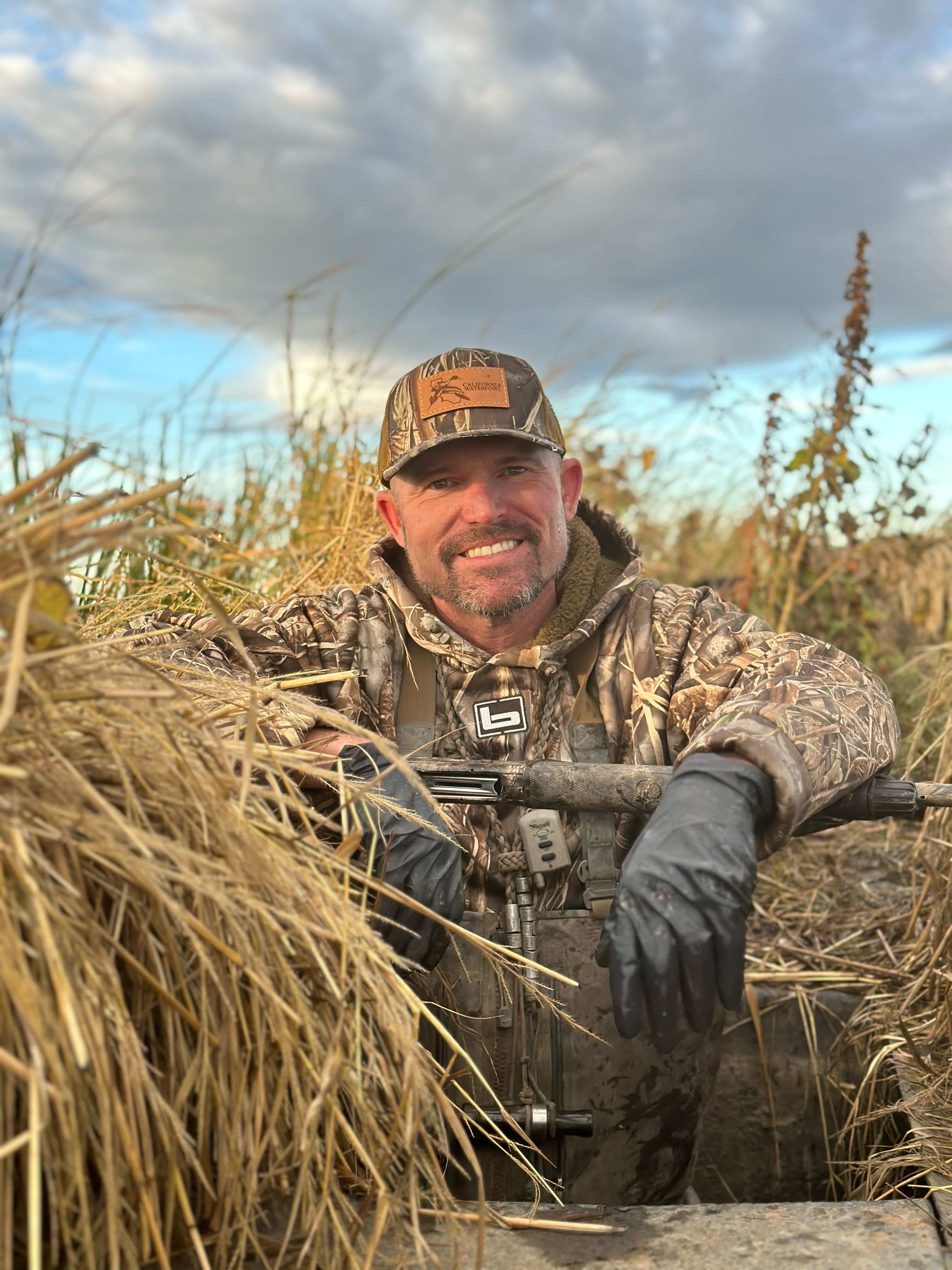 Chair
Austin Edwards
Austin has duck hunted for many years in the California Delta and Yolo Bypass and is currently a California Waterfowl Gold Benefactor. Austin brings excellent business leadership skills, teamwork mentality, energy and his network to benefit the goals of the organization. Austin's skills include leadership and business strategy, accounting, negotiation and finding solutions to challenging issues.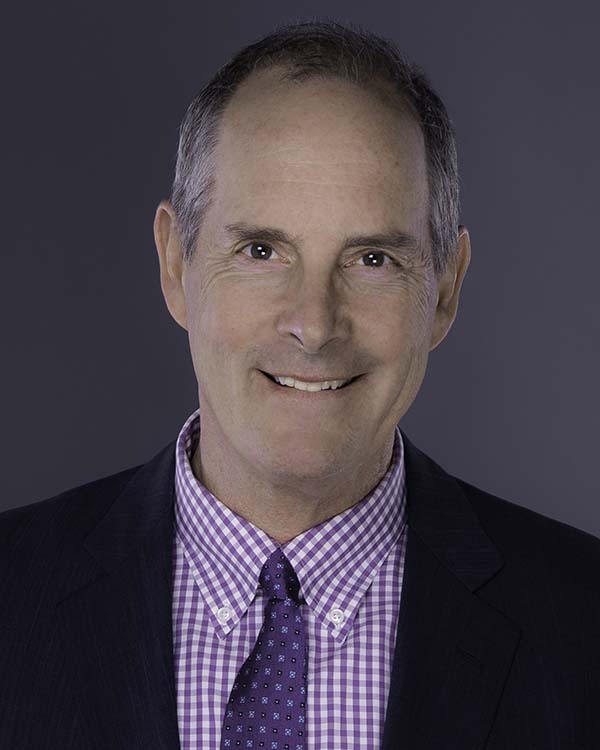 Vice Chair
Greg Dyer
Greg is a lifelong waterfowler who has hunted in California for almost 50 years in a breadth of environments: sculling on Humboldt Bay, hunting rice blinds and hunting almost every refuge in the Sacramento Valley. Greg is a Bronze Benefactor.
He began hunting in the Butte Sink in 1976, when his father joined the Wild Goose Club, where Greg is now a member. He joined CWA in 1982 when he came to California to go to law school. He has been a practicing attorney for over 35 years, with broad background in real property, businesses and public entities.
Greg has volunteered for CWA over the years, working alongside CWA representatives on projects involving water, habitat and public policy.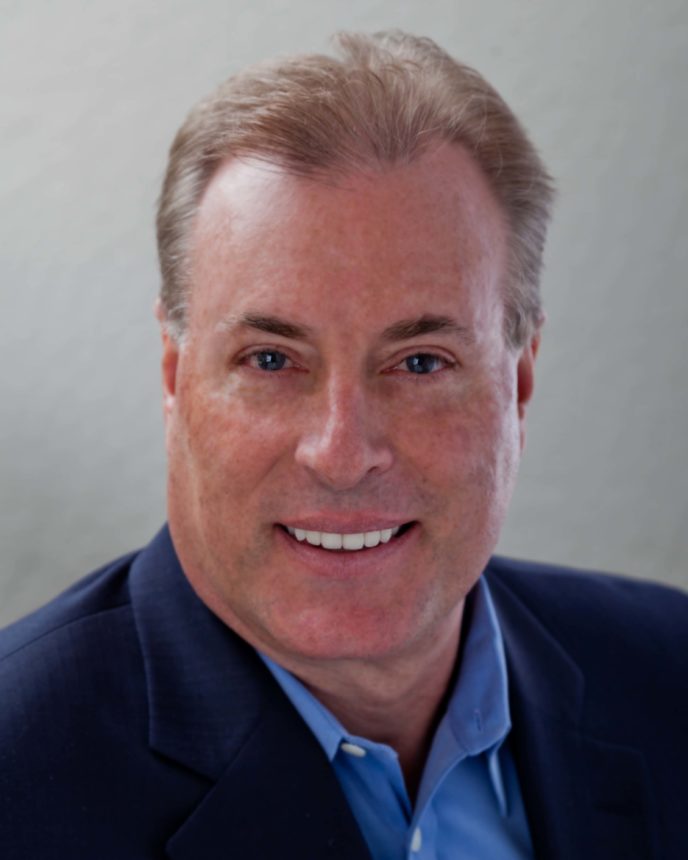 Secretary
Mark Bittner
Mark is a CWA volunteer and Major Donor who learned from the ground up, volunteering at various dinners and then deciding to make a significant commitment to CWA by donating both time and support. His initial exposure to waterfowl hunting was waiting in the sweatline at 0-dark-30 at the Grizzly Island Wildlife Area. A great many lessons learned and good times were gained from those early experiences. Over the years he has also leased blinds from Williams to Willows to Gridley and seemingly everywhere in between. Today, he leases and manages several blinds in the Suisun Marsh. Mark's interest in advancing CWA's mission at the board level is informed by his experience as chairman of the CWA Blackhawk Committee, a senior business executive, volunteer coach for Challenger Baseball (physically and mentally disabled athletes), puppy-raiser for Guide Dogs for the Blind, and volunteer for Dogs for Diabetics and Habitat for Humanity.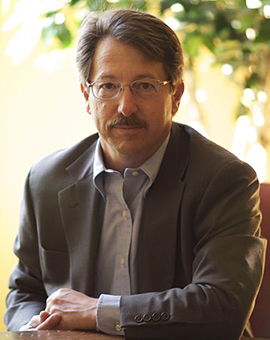 Treasurer
Chris Dobson
Chris is a Silver Benefactor. His passion for waterfowl began as a young man in his home state of Minnesota. He furthered that in Montana, while attending Montana State University.
He has been a financial planner and investment advisor for 38 years, and is active with foundations and endowments. He currently hunts in the Butte Sink and the Klamath Basin, most often with his two adult sons.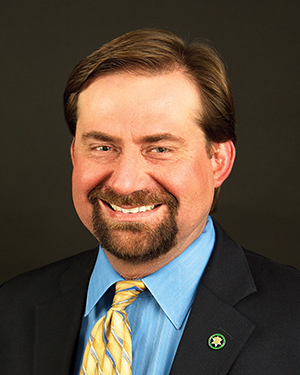 President
John Carlson Jr.
A resident of Roseville, John is a Bronze Benefactor of California Waterfowl. He left a distinguished career with the California Department of Fish and Game, where he dedicated over 21 years to the conservation and management of the state's fish and wildlife, to become California Waterfowl's president. John studied wildlife management at Humboldt State University and holds a master's degree from Iowa State University.
John hunts public and private lands across California.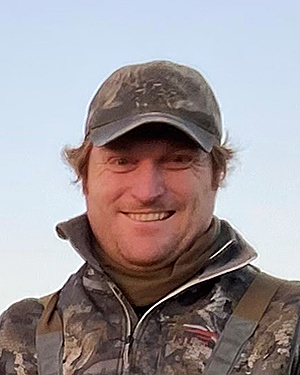 Director
Andrew Foraker
Andrew Foraker is a lifelong waterfowler who has hunted public and private lands across California; primarily flooded rice fields in the Northern Sacramento Valley. He earned his Bachelor of Science from Cornell University in Applied Economics & Management, and currently works as an agricultural lender at Farm Credit West in Yuba City. Andrew is a CWA Life Donor and has been a member of CWA for over 25 years. His passion for California waterfowl hunting has always included a strong commitment to CWA, a tradition he is eager to pass on to his children.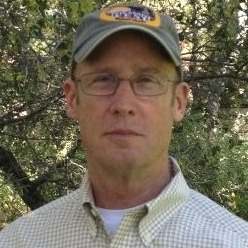 Director
Dan Connelly
Dan has been active in the waterfowl and related habitat world for over 50 years. Starting with the US Fish and Wildlife service, then California Department of Fish and Game, Ducks Unlimited, Cortopassi Family Foundation, Tuscany Research Institute, Pheasants Forever and CWA. His career has involved virtually every aspect of waterfowl management from research, regulations, legislation, habitat management, and fund securement. Waterfowl is not just his vocation but is also his avocation having hunted on four continents. Dan is a CWA Gold Benefactor.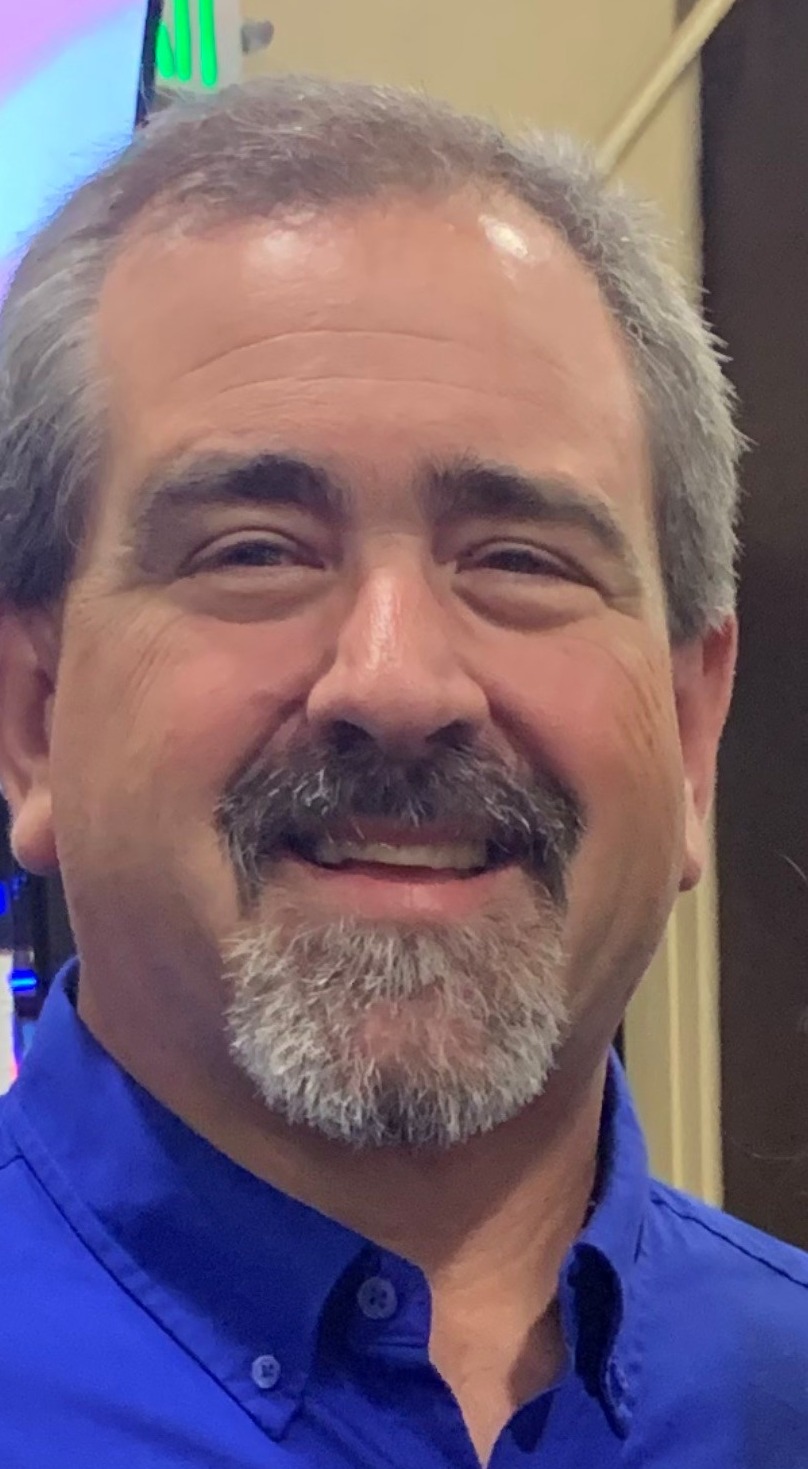 Director
Jay Reagan
Jay Reagan is a Northern California native and has been a lifelong waterfowler hunting Tule lake and Lower Klamath Refuges in the Klamath Basin to the rice fields in the Northern Sacramento Valley and everywhere in between.

Jay has been involved with CWA for the past 25 years as the Redding Chairman and has a strong commitment to California waterfowl hunting, heritage and conservation. Besides fundraising for CWA he is also a Life Member, and developed a Wood Duck nesting box program where local high school wood shop students build nesting boxes that are installed throughout Northern California. Jay believes in giving back to his waterfowl hunting passion and passing it along to his children and to any young up and coming waterfowler.

Jay earned his Bachelor of Science degree in Business Administration from Chico State University and works as a Commercial Relationship Banker in Redding. Jay resides in Palo Cedro with his wife, two Children and three chocolate labs.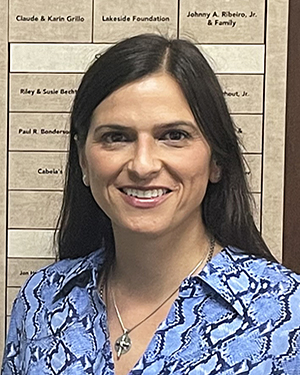 Director
Gemma Dalena
Gemma lives in Fresno and, along with her parents and siblings, runs her family's fully-integrated farming operation, a labor contracting company and multiple related businesses. She earned her bachelor's degree from California Polytechnic State University, San Luis Obispo as well as a Master's in Agricultural Science. When she was five, her dad took her on her first duck hunt and she was hooked. By the age of nine, she was hunting the Grasslands refuges with her brothers and has been a hunting enthusiast ever since.
Gemma is a California Waterfowl Life Member and a Major Benefactor.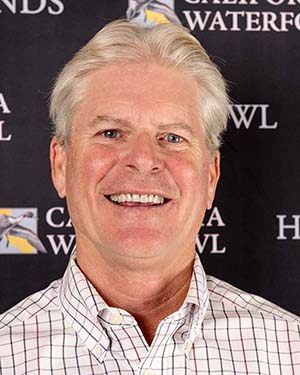 Director
Mike Marshall, DDS
Mike is a fourth-generation Californian who grew up hunting with his father, mother and grandfather in the Imperial Valley. He started his affiliation with CWA with its first Southern California fundraising shoot in the late 1990s. Mike is a Gold Benefactor of CWA. He has been a member of the Mystic Lake Duck Club since 1997 and is responsible for its habitat management. Mike has been on a number of professional and charitable boards over the years and recently finished a six-year term as a trustee for the California Dental Association in Sacramento. He is the founder and president of the San Jacinto Valley Wetlands Foundation, which provides support for restoration, management and preservation of wetlands and wildlife in the San Jacinto Valley.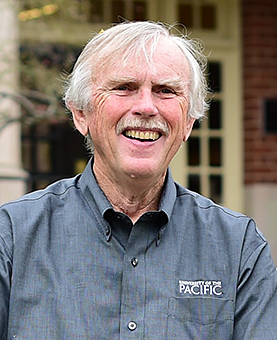 Director
Peter Ottesen
Peter is an award-winning author, columnist, outdoor educator and wetlands patron. Since 1968, his writing has appeared in major newspapers, magazines, television and the internet as well as being the author of California Waterfowl's 75 Year History Book.
A leader among journalists, in 1986 Peter was a founder of the Outdoor Writers Association of California, with a combined readership of 22 million people, and served as its president. Peter has won every first-place writing award the organization presents annually including the coveted Writer of the Year in 1995.
Peter served on both the board and the executive committee of California Waterfowl in its "early days." He was inducted into the California Waterfowler's Hall of Fame in 2018. Peter is a Silver Benefactor and primarily hunts in the grasslands.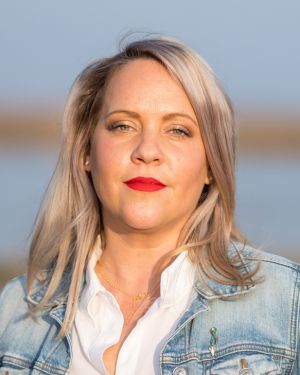 Director
Maya Kepner
Maya Kepner was raised on wildlife refuges throughout the United States. Maya is a mom of two boys, and enjoys duck hunting, fly fishing, and spending quality time with family and friends.

Maya Kepner, President & Founder of American West Conservation, L.L.C. (AWC) has extensive experience in creating tailored strategies to address a wide variety of regulatory, permitting, and conservation-related issues. Maya has been engaged in natural resource conservation planning for more than a decade, and specializes in managing coordinated efforts between private industry and federal and state entities to execute conservation easements on private lands, secure federal and state permits for projects, and identify and obtain appropriate mitigation.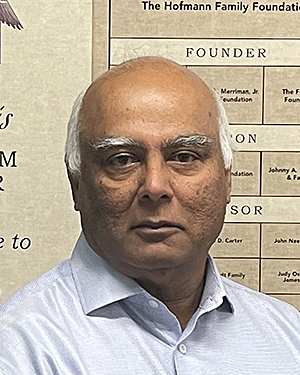 Director
Aslam Malik
Aslam Malik lives in El Dorado County and is an avid waterfowl hunter. He has hunted waterfowl on almost every refuge in the Sacramento Valley and on private clubs for over 40 years. Aslam has a PhD in Chemistry and serves as the Chief Executive Officer of SK pharmTECO, a global, pharmaceutical fine chemical company. He brings excellent business &leadership skills and ability to solve challenging problems. He is passionate about waterfowl conservation and is currently a California Waterfowl Bronze Benefactor.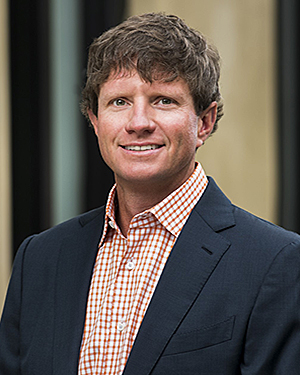 Director
Morgan Read
A 6th generation Northern Californian, Morgan is passionate about waterfowl and wetland habitat in our state.
Morgan is the Managing Partner of Read Investments, LLC, a commercial real estate development and operating business focused in Northern California, Oregon and Washington.
Morgan is a member of the Young Presidents Organization, The Nature Conservancy Leadership Council and the Fisher Center Policy Advisory Board. Morgan is a licensed Real Estate Broker in the state of California.
Morgan is a CWA Emerald Benefactor.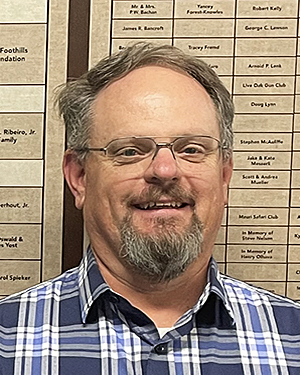 Director
William "Bill" LaFayette
Bill is California native and has been an avid duck hunter since that first hunt with his father at the Ramona Hunt Club near Hemet, CA. Fifty years later, he has hunted almost every refuge in the state but today hunts primarily in the Grasslands, Butte Sink and with his father at the Ramona. He earned a degree in accounting from the University of Southern California and recently retired as the Chief Financial Officer of an Asia focused private equity fund of funds. He lives in Walnut Creek with his wife of 22 years and two daughters. Bill is a CWA Gold Benefactor and is passionate about introducing others to the wonders of the duck blind.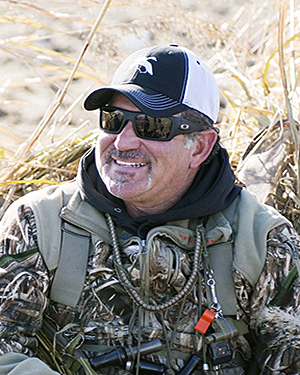 Past Chair Representative
Rocque Merlo
Rocque Merlo is a Gold Benefactor and owner of Merlo Waterfowl Service. He has 30+ years of experience in guiding for ducks and geese in the northern California valley.
Merlo was CWA's board chair from 2019-21 and has been heavily engaged with youth education programs teaching many duck calling classes for beginning hunters.
Rocque majored in Agricultural Science at California State University, Chico and was a member of the Ag fraternity Alpha Gamma Rho, where he made many lifelong friends and contacts in the farming community.