See our latest letter to Division Chief, Migratory Bird Management U.S. Fish and Wildlife Service here.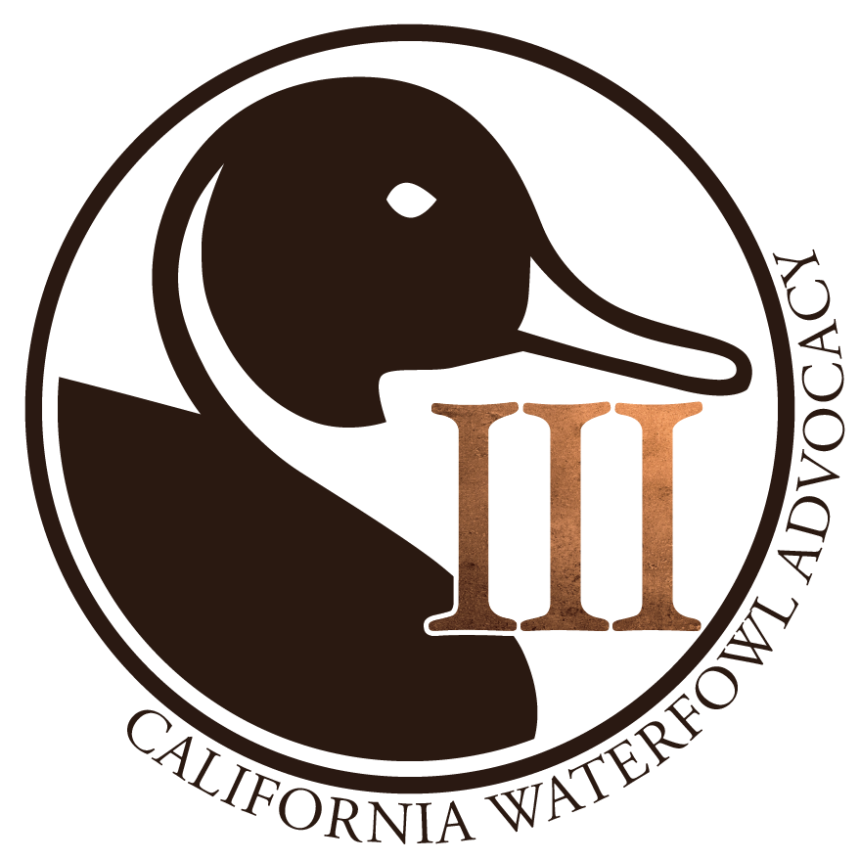 In 2017, California Waterfowl spearheaded efforts to liberalize pintail limits within the bounds deemed prudent by science with a two-pronged strategy:
Seeking options to have a three-pintail limit in good production years under the current federal framework that dictates pintail limits.
Seeking a revision of the federal framework that dictates pintail limits to allow bag limits of three or more.
The current model assumes that hunter harvest affects populations, but a growing body of research indicates that harvest has a negligible effect on populations, which appear more likely to be constrained by conditions on their breeding grounds in Canada. Pintails nest in prairie shortgrass, but they also use stubble left behind from the prior year's spring wheat harvest, which is often disced in preparation for spring planting long before broods hatch.
In response to CWA's request, the U.S. Fish and Wildlife Service formed a National Pintail Harvest Strategy Working Group in November 2018, and it includes representatives of the Service and the four Flyway Councils. In addition, a Pacific Flyway Council Pintail Working Group was formed in January 2018 with the support of the California Department of Fish and Wildlife.
The goals of the revision include re-evaluating the goals of pintail harvest management, evaluating current and other regulatory alternatives (such as three-bird bag scenarios) and incorporating new scientific data (such as the effects of harvest on pintail).
The earliest implementation of the revision would be for the 2023-24 season.
This is the most recent U.S. Fish and Wildlife Service schedule for revising the federal framework:
• Integrated population model to be completed early in 2021
• Alternate strategies to be evaluated in the spring of 2021
• Flyway feedback to be solicited in the fall flyway meetings
• Full strategy proposal to be submitted to the Harvest Management Working Group in December 2021
• Flyway Technical Committee review in February 2022
• Flyway Council endorsement in March of 2022
• Implementation of new regulations for 2023 season
ARCHIVES
Letter to U.S. Fish and Wildlife Service from CWA and other conservation organizations (Aug. 30, 2021)
Pintail — it is the not-so-lucky duck (The Western Producer, Jan. 7, 2021)
Pintail breeding population down (Aug. 19, 2019)
Quest for higher pintail limits continues (California Waterfowl, Summer 2019)
Harvest Management Working Group 2018 Annual Meeting Report (May 2019 because federal government shutdown delayed 2018 meeting twice)
Letter from members of Congress to USFWS seeking an expeditious revision of the pintail harvest strategy (March 8, 2019) and response from USFWS (May 2019)
Chair's Message: Pushing for pintail progress (California Waterfowl, Winter 2018)
Pacific Flyway Council Pintail Working Group update (Sept. 26, 2018)
Pacific Flyway Study Committee Problem Statement (Sept. 25, 2018)
Pintail daily limit expected to return to 1 in 2019-20 season (Aug. 24, 2018)
Plan to explore 3-pintail option moves forward (March 28, 2018)
CWA seeks 3-pintail limit (Feb. 25, 2018)
Populations and harvest (infographic PDF, 3.6 MB) (California Waterfowl, Winter 2017)
Do restrictive limits help? (California Waterfowl, Summer 2016)
---