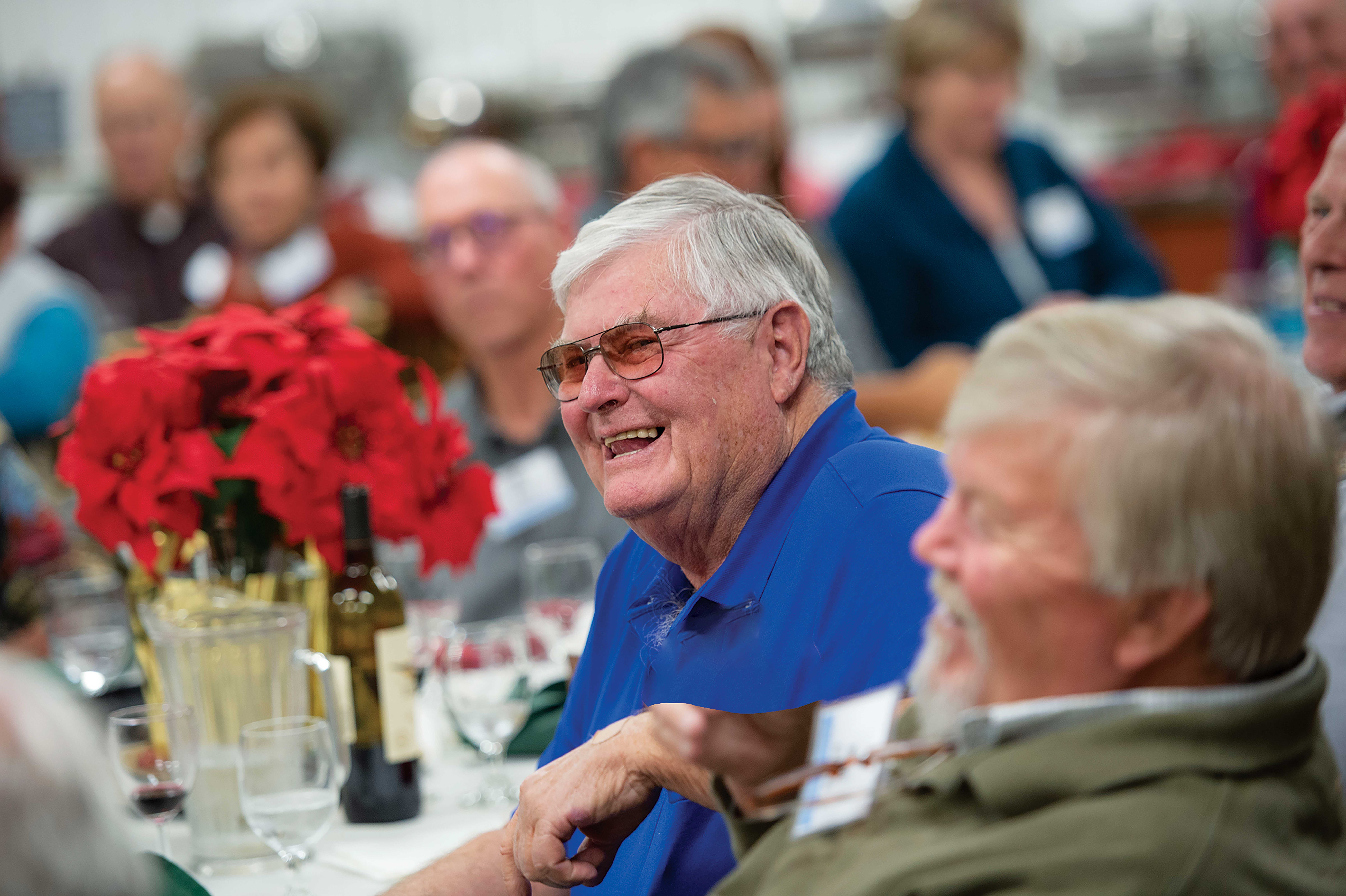 Mar 1, 2022
William 'Bill' James Quinn, 1941-2021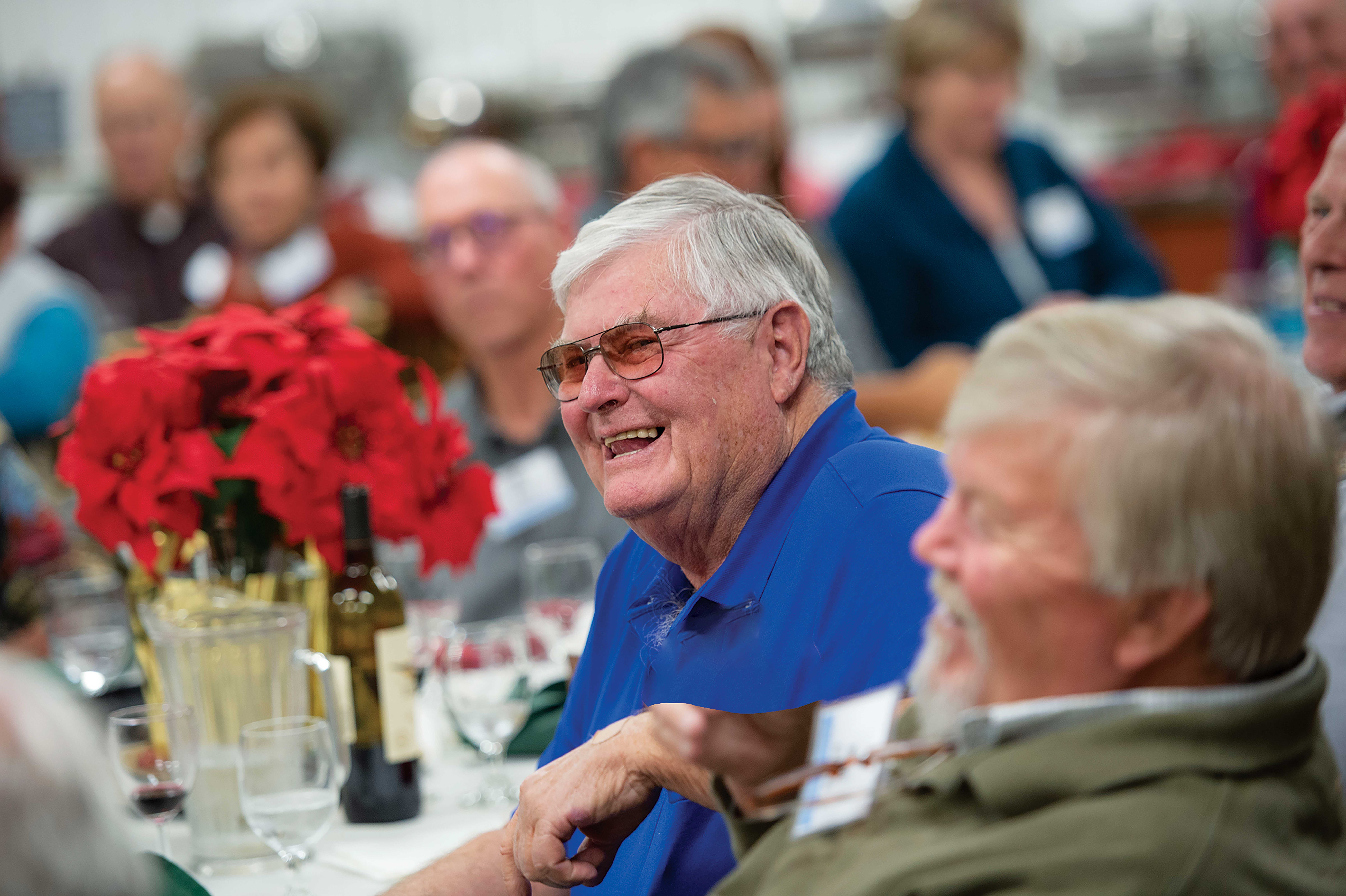 By John Carlson Jr., President
(Originally published in the Spring 2022 issue of California Waterfowl)
The waterfowl world has lost a true champion.
William "Bill" James Quinn passed away peacefully on Nov. 7, 2021, surrounded by family after losing a three-year battle with cancer. He was 80.
For the last several decades, Bill's day job was agricultural real estate broker, but since the early 1970s, he put in countless volunteer hours working with Trout Unlimited, California Trout, Shasta County Cattleman's Association and California Waterfowl.
Serving initially as a director of Trout Unlimited and later as a founding governor and vice president of California Trout, Bill was a major player in lobbying that resulted in the passage of the State Wild and Scenic Rivers Act.
Bill joined the CWA Board in 1980 and never looked back, and by that I mean he never left the board until his passing. During his nearly four decades of service with CWA, Bill served in several leadership roles that have helped us achieve significant growth and recognition. Among these positions, he has served as director, chairman and president. Importantly, he was also instrumental in forming the CWA Water Committee, which was established to inform members of critical water issues and to draft water policies.
He worked alongside Dan Chapin, who was CWA's first government affairs director, and an inductee of the California Waterfowler's Hall of Fame. Together Chapin, Bill and others worked tirelessly on the passage of the Suisun Marsh Preservation Act, which guarantees the 85,000-acre marsh adequate water and protects it from development. Along with the same group and with Dan Chapin leading the charge, he helped develop the critical links between state water agencies and their support for and development of the Central Valley Project Improvement Act, which changed how the Central Valley Project is managed, particularly for the protection, restoration and enhancement of fish and wildlife.
During his tenure on our board, Bill was always a voice for common sense and solid actions to conserve waterfowl, wetlands and hunter opportunity in California. He served as chairman of the board from 1991 to 1993, and for the last 11 years was the board representative for the Past Chairmen's Committee.
I first met Bill in 1987 when I was hired as a seasonal technician by CWA to lead a crew in Northeastern California to band ducks and study duck nesting productivity. Bill was my local CWA contact up there, and he took me under his wing to show me the landscape and ropes in Lassen County. Fast forward to 2010 when I left the California Fish and Game Commission to become the president of CWA, Bill once again took me under his wing. We reconnected as friends, and until his passing he was my go-to board member for mentorship, guidance, counsel and organizational memory.
Also, during his time on our board, Bill never shrank from speaking his mind or being very blunt about what he believed in. He also never shied away from rolling up his sleeves and working hard as an active member and/or leader of several CWA board committees. Bill worked tirelessly to ensure lasting partnerships between agriculture and conservationists, resulting in conservation actions that served wildlife, private wetland managers, ranchers, farmers and wildlife-associated recreation.
Over the years, Bill earned many accolades and awards, but his greatest recognition came in 2014 when he was inducted into the California Waterfowler's Hall of Fame. It was an honor befitting a man who helped change the landscape for waterfowl and wetlands in California, both literally and politically.
Even though Bill suffered great personal tragedy and serious health issues over the last three years of his life, he remained a dedicated and active member of the CWA board and family. Our last conversation was about a week before he passed, and even though he was in rough shape, he wanted to know how things were going with CWA and he wanted to let me know what a pleasure it was to serve CWA for all those years. I told him that the pleasure was all ours. And I meant it. I will miss him dearly…RIP Bill.
Bill was predeceased by his parents Frank and Ruth Quinn, sister Carol Matheney, brother-in-law Tony Matheney, brother Jeff Quinn, sister-in-law Vicki Quinn, sister-in-law Suzanne Quinn, granddaughter Kaitlin Dunne (Schori) and companion Kerry Fitzgerald. He is survived by his brother Bob Quinn; daughters Mary Ann Quinn and Patty Jeantet (Dino); son James William Quinn; nephews Kyle Matheney (Melissa) and Samuel Matheney; grandchildren Nick Dunne, Chris Dunne, Tabitha Divine-Backovich (Jared), Cory Nickels (Stephanie), James Quinn and Casandra Del Monte; and six great-grandchildren.