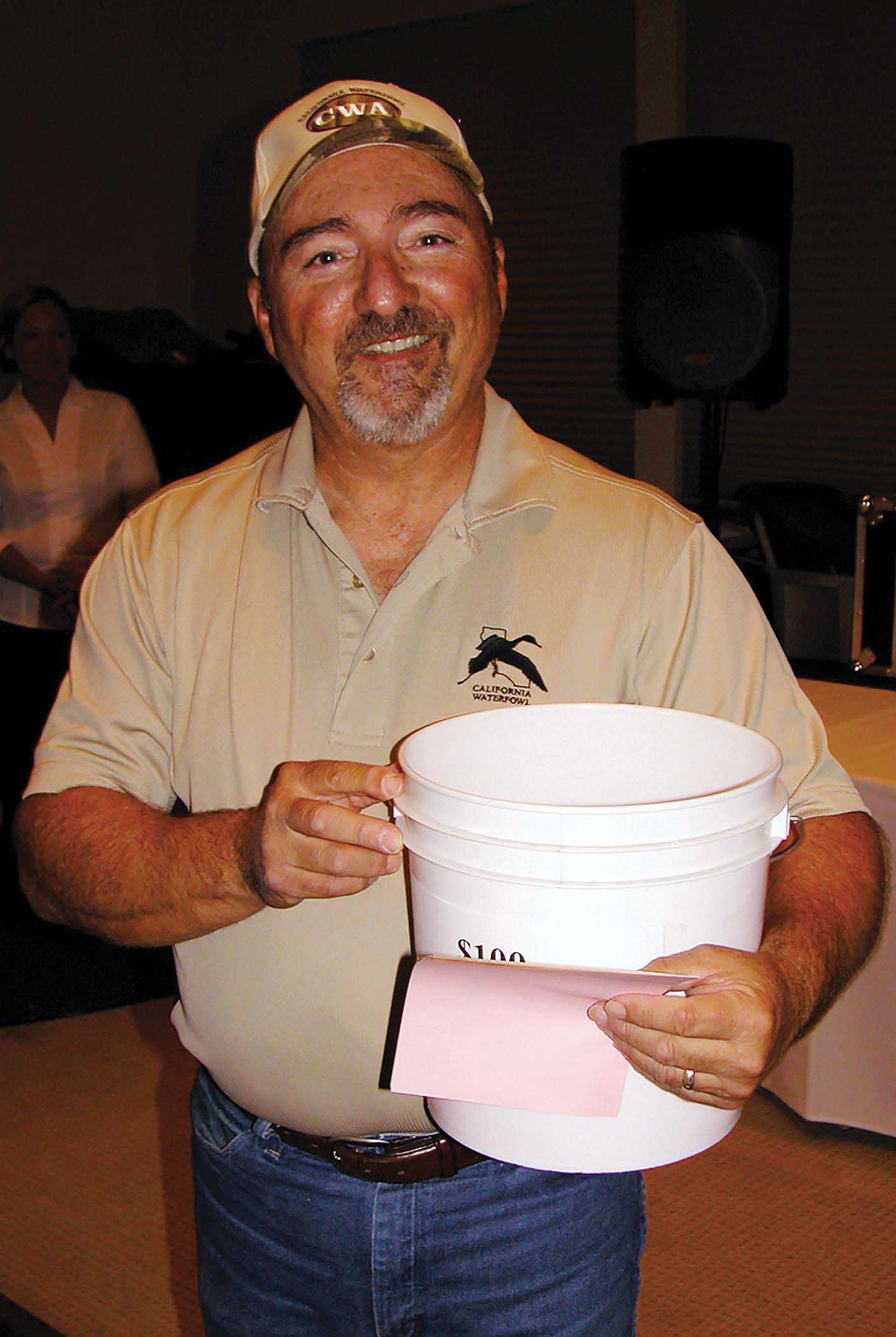 Feb 25, 2018
Tom Homen, 1949-2017
Thomas Stephen Homen, one of the longest-tenured California Waterfowl fundraisers ever, passed away over Thanksgiving weekend with his family at his side. He was 68.
Tom, or "Tommy," was born in Newman on August 22, 1949, and was a lifelong resident of the small Central Valley town. He graduated from Gustine High School, received his associate's degree from Modesto Junior College, bachelor's degree from Fresno State and a master's degree in public administration from Stanislaus State University.
Tom was a facility manager for the West Side Community Healthcare District for 21 years. He somehow managed to find time to also dispatch for Souza's Trucking for over 23 years. Tom started at CWA on November 1, 2003, as a field operations representative. His kind and gentle demeanor was infectious from the start.
From his first day on the job, Tom was seemingly always on the road, driving to and from events in all regions of the state. No dinner was too small for Tom nor too daunting to make a few dollars for the ducks.
Tom wore out a few Chevy Astro vans in his 14 years at CWA, often driving 25,000 to 30,000 miles per year to support almost 30 events. And these were just his CWA events. He helped numerous other organizations as well.
"Tommy was an amazing asset to CWA and the ducks," said Scott Mueller, vice president of Fund and Membership Development. "He had a deep passion for the outdoors and that passion carried over into his work. He touched many lives over the years and he will be missed."
Tom simply enjoyed working. Everyone who worked with him knew this. He never seemed to have a negative word for anyone. Tom was patient, extremely kind and always willing to help.
In addition to fundraising for California's ducks and duck hunters, Tom enjoyed teaching hunter safety, participating in shooting sports and playing guitar.
He was a member of the Gustine Lions Club, Gustine High School Alumni, Ducks Unlimited, Mule Deer Foundation, California Deer Association, Rocky Mountain Elk Foundation, National Rifle Association and Safari Club International.
Tom is survived by his wife of 47 years, Marilyn Homen; daughters Tammy Homen (Michael) Cunha and Georgette Homen (Alvin) Alves; grandson Chase Homen Cunha; granddaughters Jett Alves and Jade Alves; and sister Maggie Sutton and her family.
In lieu of flowers, Tom requested donations be made to "whatever your passion (is)!" Please select any worthwhile organization to donate in memory of Tom Homen.
Originally published in the Spring 2018 issue of California Waterfowl Magazine.