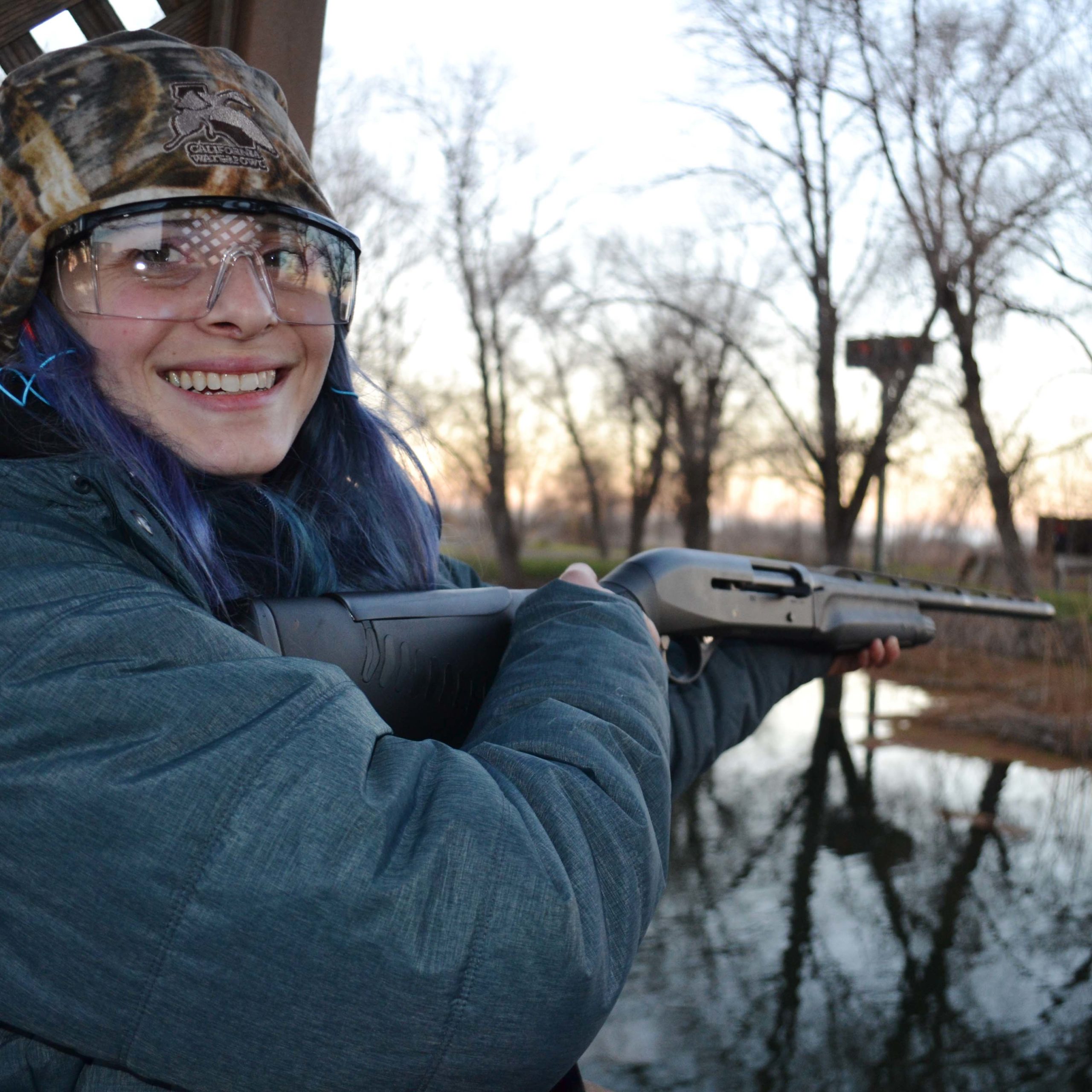 Jan 7, 2020
These college students want to learn about wildlife. We take them hunting.
"In the past, I've always thought of hunting as something to be discouraged at any opportunity; I had viewed it as the ruthless killing of an innocent creature."
"I grew up with family friends that were just as passionate about conservation as they were about hunting, but (I) always felt that they were hypocritical."
"I (used to see) hunting as antithetical to conservation, understanding it only to be diminishing wild populations for recreation."
The UC Davis Wildlife, Fish & Conservation Biology students who wrote these statements appear in the photos below. In duck blinds. With guns. And with ducks that they shot.
Photos by John Geiger and Jake Messerli
So how on earth do they get from Point A to Point B?
It starts with professors who are hunters and know that hunting is critically important to conservation: Raveling Waterfowl Chair Dr. John Eadie and Dr. Bob McLandress, the former president of California Waterfowl. A little over a decade ago, Eadie saw a problem in the department: Increasingly, students who would ultimately become wildlife managers were no longer coming from hunting backgrounds, and they often lacked any meaningful connection to wildlife.
Inspired by the work of a Wisconsin professor, Eadie dreamed of creating a camp that would introduce students like these to hunters and hunting, with the goal not necessarily of making them lifelong hunters, but ensuring that they had a better understanding of a key conservation constituency.
He didn't think it would fly at a university located in liberal Davis, California. But he shared that dream with San Francisco Bay Area hunter-philanthropist Paul R. Bonderson, Jr., whose response was simple: "Let's just make it happen!" They called on CWA, which already had a strong hunter education program for youth, and College Camp was born.
Every year, 15 students from non-hunting backgrounds are chosen for the camp at Bonderson's Bird Haven Ranch in the Upper Butte Basin, where they learn about the conservation work that's being done there, take hunter education, learn how to shoot shotguns and go on hunts guided by wildlife professionals – their future peers.
The 2020 College Camp held last weekend was the 12th, and it featured volunteer instruction and guiding by people from many backgrounds: biologists from the U.S. Fish and Wildlife Service, the California Department of Fish and Wildlife, Ducks Unlimited and the California Rice Commission; conservation experts from CWA and DU; and even CEOs, including special guest Karla Guyn, CEO of Ducks Unlimited Canada - that organization's first female CEO.
"This event is important for professional development because it's something the students can NEVER experience in the classroom. You can learn about conservation all day, every day, in the classroom, but once you learn how to practice conservation yourself, it provides a whole new meaning," said CWA Camp Coordinator Taylor Byars, who also runs CWA's youth and adult hunter education camps. "Watching the students take this next step is so rewarding because it provides them with a whole new perspective of conservation and hunting."
Jake Messerli, CWA's chief operating officer, emphasized that the camp's importance goes beyond taking 15 individuals on their first hunts. "Here at CWA, we envision a future with respected hunting communities. If this is to become a reality, people who weren't brought up hunting will need to gain a better understanding of what we do and its importance, especially considering the majority of our remaining wetlands in California are managed by hunters.
"Students are voters, future wildlife area managers or even agency directors," said Messerli, who was also a guide and shooting instructor last weekend. "They'll need to value and appreciate hunters if we're going to keep hunting alive in the future. This camp seeks to share our passion for waterfowl hunting and wetland conservation while making connections that we can build on so that we're able to protect our ability to hunt and do what we love well into the future."
Some of the students who participated last weekend will catch the bug and do whatever it takes to continue hunting. Others won't. But all of them have insights about hunting that they'll never forget: Wetlands are a complex and beautiful tapestry of life. Hunters are passionate devotees of, and advocates for, these critical habitats. And ducks are insanely beautiful, very hard to hit and very tasty when you're lucky enough to get one.