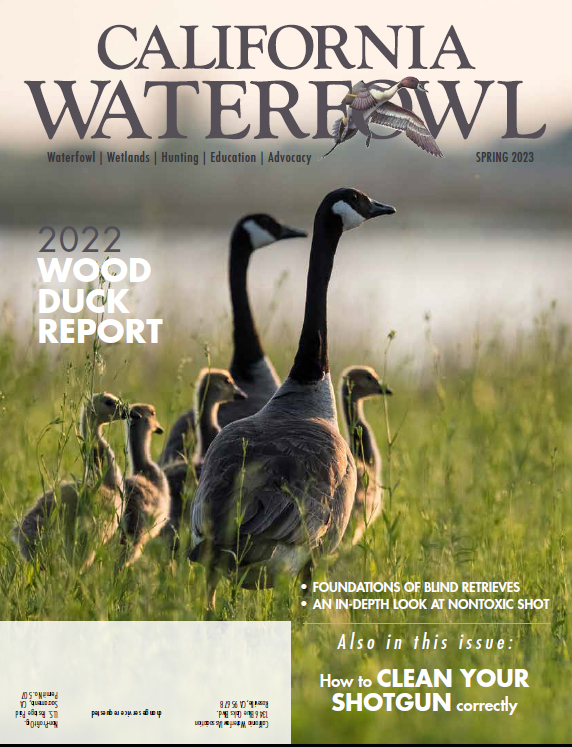 Feb 23, 2023
Spring issue on its way to members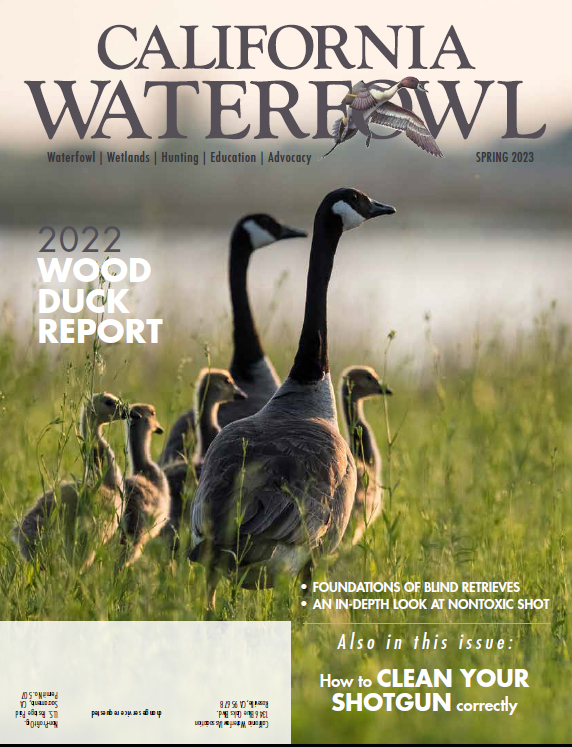 The Spring issue of California Waterfowl will soon be landing in members' mailboxes. Not a member? Not a problem. Join now by clicking here, and you'll be on the list to get future issues as long as you remain a member. Then email Editor Julie Do at jdo@calwaterfowl.org to get this issue mailed to you as well.
Here are some of the highlights of the Spring issue:
Nontoxic shot (print issue only). Every waterfowler hunts with nontoxic shot, maybe not because they necessarily want to, but because they have to. But the lack of choice pretty much ends there. Duck hunters nowadays can make plenty of their own decisions ranging from the metallurgic makeup of their ammo, shot sizes, brands, or chokes to shoot with. In this article, outdoors writer M.D. Johnson dives deep into the world of nontoxic shot.
Advocacy, presented by Federal Premium Ammunition. Here's the update on what CWA's advocacy team has been keeping busy with. Vice President of Advocacy Mark Hennelly talks about some of the main topics from 2023-24 waterfowl regulations discussions, proposed changes to wildlife area regulations, the reintroduction of gun and ammo measure AB 28, and more.
How to clean a shotgun (print issue only). Good maintenance will help keep your expensive shotgun running smoothly and for a long time, so don't put it off. Gun expert Phil Bourjaily describes some of his favorite cleaning tools and products, and walks you through the steps to take when cleaning different kinds of guns.
California Wood Duck Report. Every year we take a look at all the good work from our volunteers in the world's largest citizen science project, the California Wood Duck Program. In 2022, the group maintained 4,422 nest boxes and helped hatch 22,597 ducklings. Click here to read the report.
2022 Waterfowler's Hall of Fame. This issue profiles the six people the California Fish and Game Commission honored in 2022: William F. Berry, Bob Shaffer, Glenn Olson, Jimmy Smith and Jim Sedinger.
Canine Corner, sponsored by SportDOG® Brand. A great retriever should be able to follow your directions to find a hidden bird. This year, author Tom Dokken will be writing a four-part series that takes the mystery out of training for blind retrieves. Part 1 starts with building the foundation by teaching the Come, Place and Back commands.
As always, you'll find our Cuisine column, Hunter Health and much more.