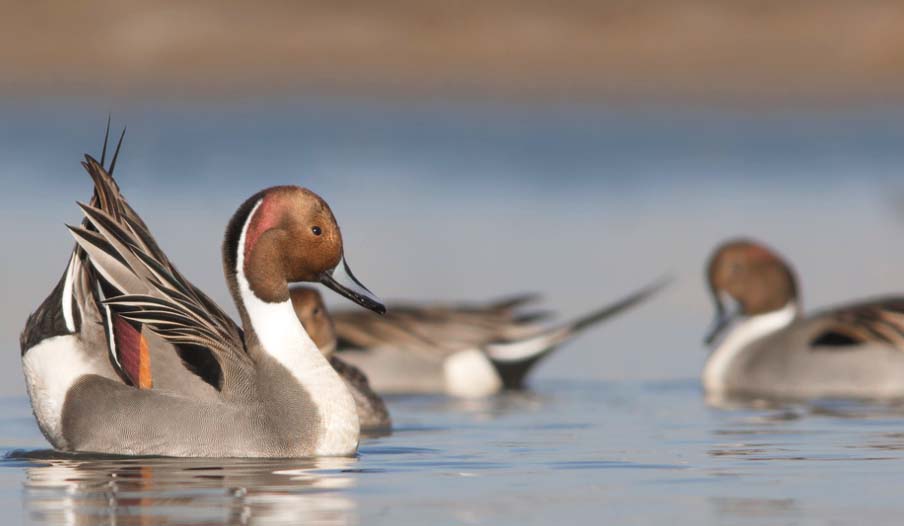 Aug 24, 2018
Pintail daily limit expected to return to 1 in 2019-20 season
When the U.S. Fish and Wildlife Service released its 2018 waterfowl breeding population report this week, it revealed annual declines in most species counts of 3% to 31% – only wigeon increased. The silver lining was that most populations remain above their long-term averages.
But there were two exceptions: pintail and scaup, which were down 18% and 9%, respectively, over 2017 numbers. They are 40% and 20% below long-term averages.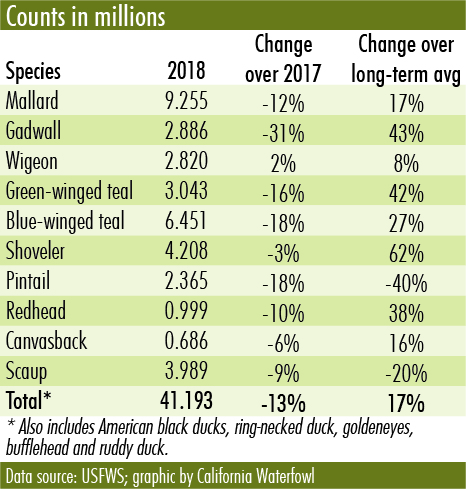 This is bad news for California hunters: Because of the formulas used to set regulations, the pintail count of 2,365,300 makes it virtually certain the daily bag limit for pintail will return to one in the 2019-20 season, though the daily limit of two for the upcoming season is now set in stone.
Pintail are the most abundant duck species in California skies in the winter, and with populations often comparable to other species that have daily limits of seven, California duck hunters are understandably frustrated with the restrictive limit.
In addition, a growing body of research suggests that habitat is the most significant factor limiting pintail populations, and that harvest may have little to no effect on pintail populations.
California Waterfowl has been working on a two-prong strategy to liberalize pintail limits within the bounds of what science supports.
First, we are asking the Pacific Flyway Council to develop options for a three-pintail limit. This includes a trial period (e.g., five years) of a three-pintail limit to help better assess the impacts of harvest on sprig populations, as was suggested in a recent scientific paper that studied pintail harvest rates and survival. Other options include three birds with a somewhat reduced pintail season length, or three birds in some years with a greater likelihood of one bird in poor pintail production years, like this year.
Second, we are asking the U.S. Fish and Wildlife Service to undertake a revision of the pintail harvest strategy. This is a much longer-term process due to funding limitations at the federal level, which limit how many regulation revisions the service can undertake at any given time, and the need to exercise caution when the health of an international resource is at stake.
In addition, we continue our pintail banding efforts in California to help generate more scientific data. CWA banded 2,656 pintail this spring, more than twice our previous record, and pintail banding resumes in the Sacramento Valley next week.
"CWA continues to believe that restrictive bag limits on pintail have not significantly benefitted pintail populations, and that new regulatory alternatives that provide some increase in pintail hunting opportunity or give states more flexibility to tailor their regulations to their hunters' needs are appropriate," said CWA Vice President of Legislative Affairs and Public Policy Mark Hennelly. "Such incremental or minor regulatory changes should not negatively impact pintail populations, but could assist with hunter recruitment, retention and reactivation efforts."