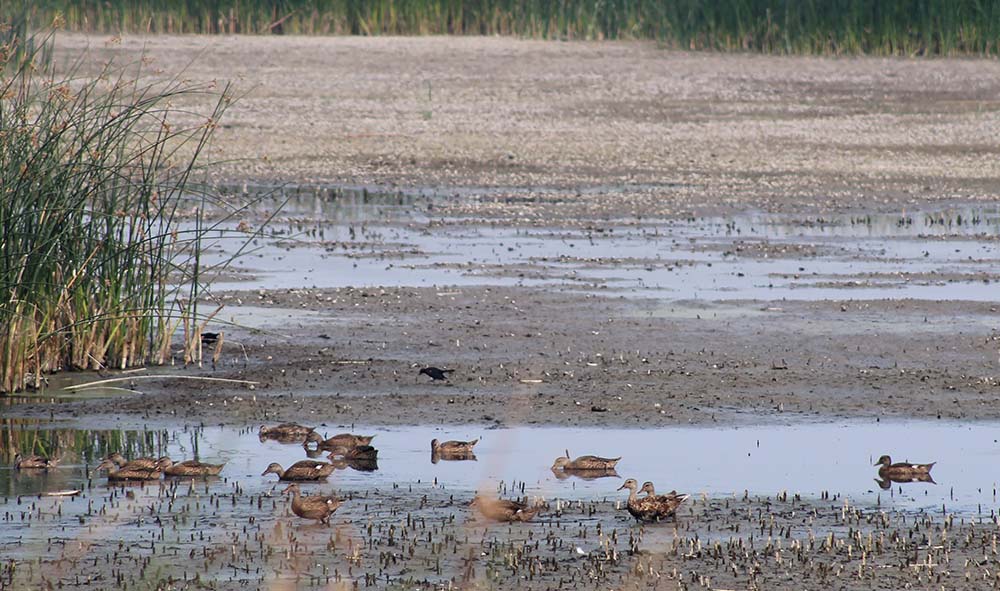 Jul 1, 2020
Lower Klamath loses its only promised water for the year
When the U.S. Bureau of Reclamation announced last month that farmers would be getting their full allocation of water for the year, allocation did not include water for the Lower Klamath National Wildlife Refuge.
So this week, California Waterfowl delivered a letter to the Klamath Falls office of Bureau laying out options and requesting action to provide water to the refuge over the remainder of the summer and the fall. Click here to read the letter (PDF).
The year 2020 is one of the driest years in the Klamath Basin since 2001, when the federal government shut down the Klamath Irrigation Project. In March, the Bureau told farmers they would receive only 40% of their normal allocation for the growing season. Then, after farmers had planted their crops based on that number, the Bureau told them in May that they would only receive half the water they were allocated in March. Farmers then assumed they would run out of water in July and lose their crops. Finally, the Bureau announced in June that they would actually receive the amount of water allocated in March: 140,000 acre feet.
That allocation did not provide water for Lower Klamath. The refuge now faces a total lack of water by the end of summer and into the fall.
The situation is bad. Thousands of ducklings are hatching on Lower Klamath and need that water to avoid predators and survive.
California Waterfowl has been monitoring the situation day by day, and talking to all the parties involved. We have identified possible ways that the Bureau can deliver water to the refuge without harming the farmers or other water users. We are awaiting the Bureau's response as to how they will resume delivering water to the Lower Klamath refuge.