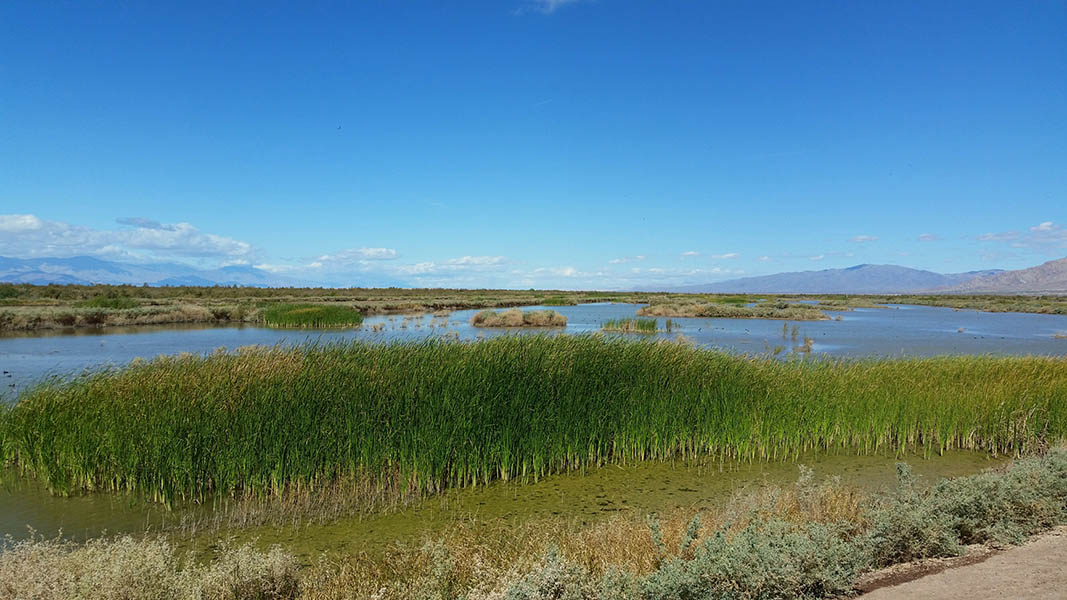 Mar 8, 2019
Large grant approved for CWA work at Imperial Wildlife Area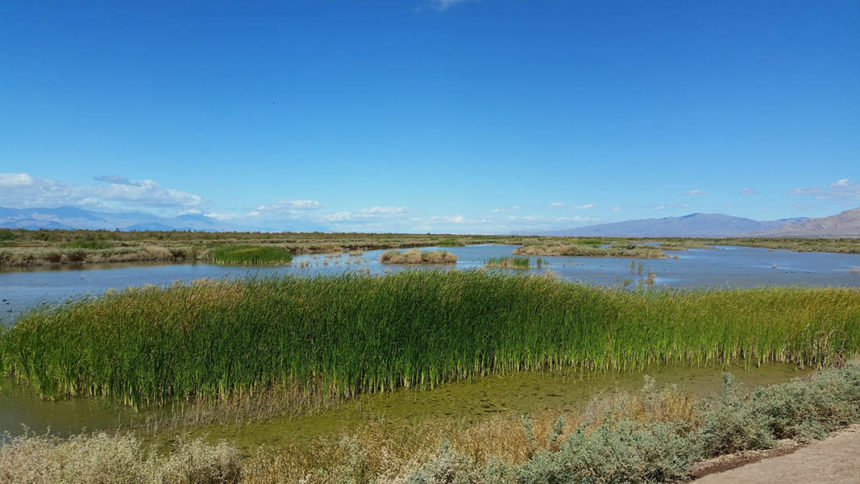 California Waterfowl's efforts to provide water-wise enhancements for wetlands in Southern California got a big boost on Thursday when the state Wildlife Conservation Board approved a $950,000 grant to fund much-needed habitat work at the Wister Unit of the Imperial Wildlife Area.
Working in conjunction with Imperial County, which also contributed a $75,000 grant, and the California Department of Fish and Wildlife, CWA will improve water efficiency on wetland units T10 and S22, which total 425 acres.
CWA will replace water-delivery ditches and install two new pipelines that will supply water directly to the units and the green feed complex area. Valves strategically placed along the pipeline will allow precise and flexible water delivery.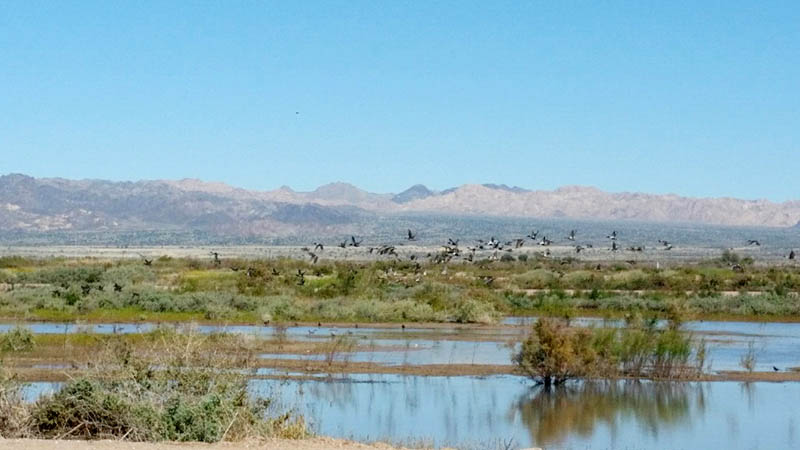 Inside the units, interior levees will be removed and new swales constructed to create larger managed units, reducing the number of water control structures needed. Islands and loafing bars will also be added to improve habitat for migratory birds.
"CWA has been investing in Southern California refuges and wildlife areas over the past two decades and we're excited to once again partner with the Wildlife Conservation Board and Imperial County to deliver important conservation work near the Salton Sea," said CWA Chief Operating Officer Jake Messerli. "We're seeing our membership grow in Southern California and with that comes more support to develop and implement high priority projects in the region."
Located six miles north of Niland on the southeastern shoreline of the Salton Sea, the Imperial Wildlife Area provides more than 6,000 acres of habitat for migrating birds that visit the region each winter.
Over the past dozen years, CWA has performed nearly $5 million in restoration work at the Imperial Wildlife Area. Funding for these projects have been provided by a variety of sources including the Wildlife Conservation Board, Imperial County, North American Wetlands Conservation Act (NAWCA) and California Duck Stamp grants.
"We are continuing our efforts to help DFW staff with significant improvements to the Imperial Wildlife Area which supports tens of thousands of wintering and migratory waterfowl each year," said Chadd Santerre, wetland projects supervisor at California Waterfowl. "CWA wants to ensure that Southern California wetlands attract waterfowl and keep them well supplied with resources while they are present. This helps to send them to the breeding grounds ready to be successful for the nesting season."