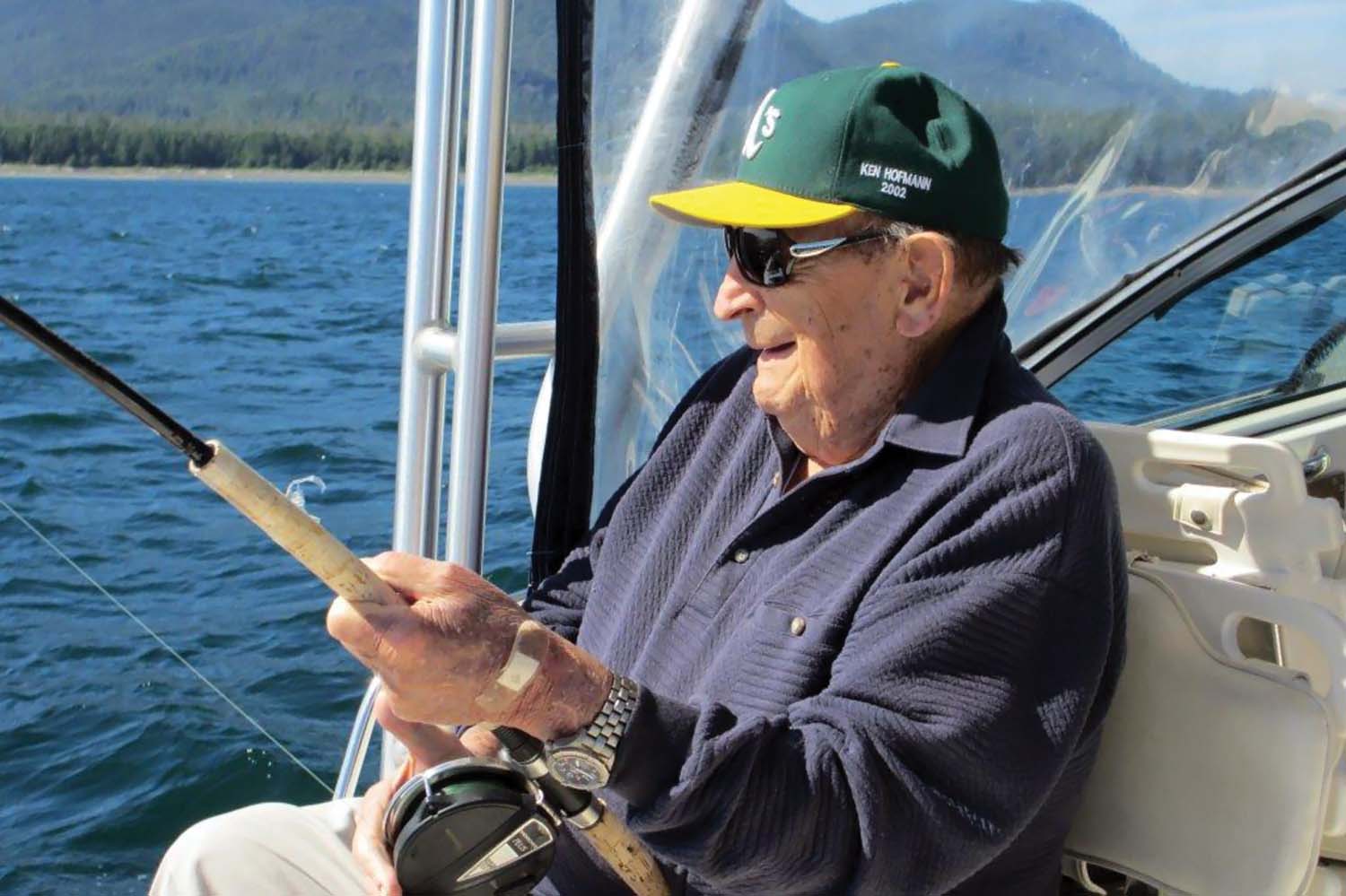 Apr 25, 2018
Hunter-philanthropist Ken Hofmann passes away at 95
KENNETH H. HOFMANN, 1923-2018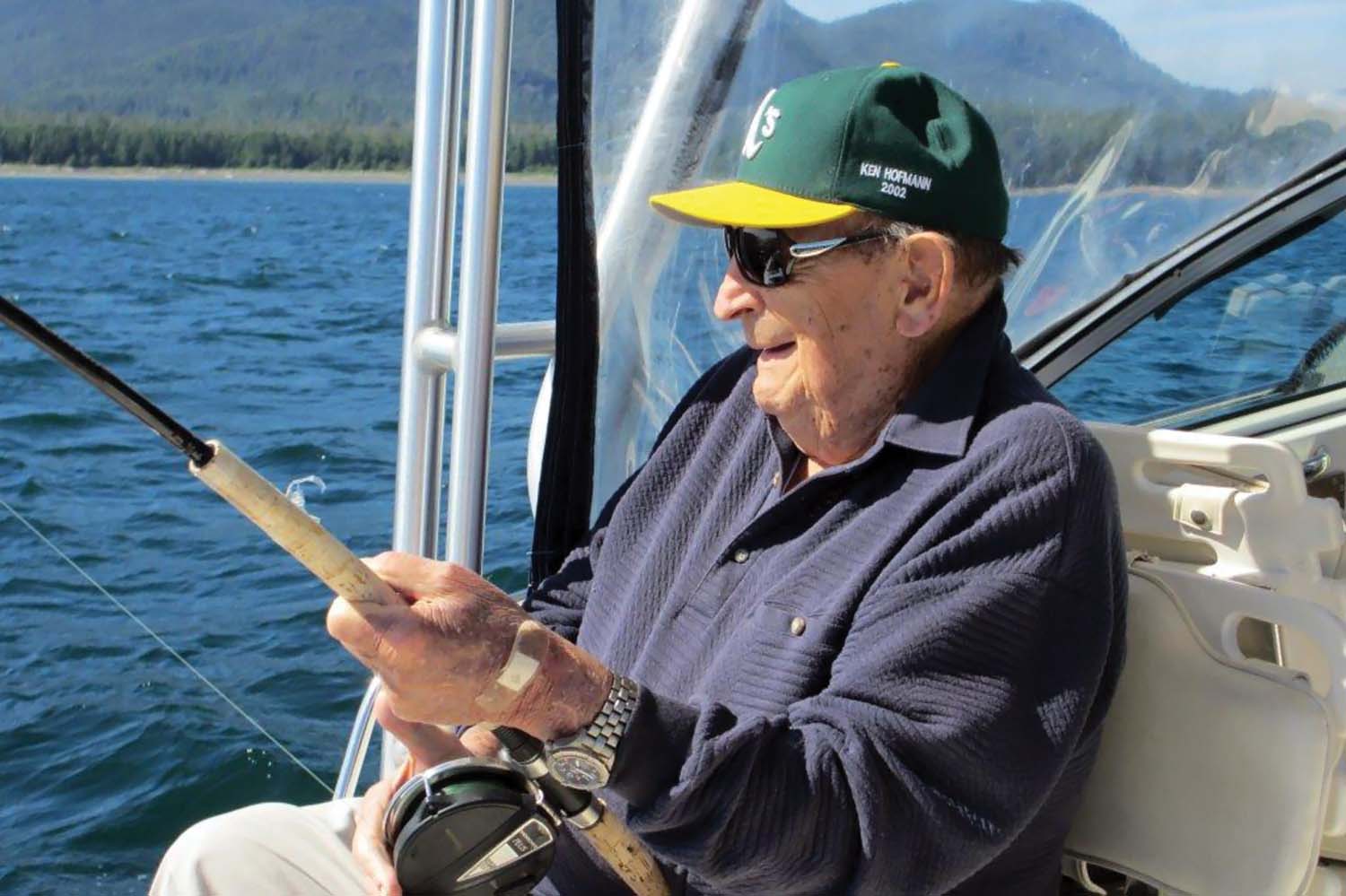 The California Waterfowl family is deeply saddened by the loss last week of Kenneth H. Hofmann, a tireless supporter of youth and wetlands whose contributions will continue to leave a mark on our community for decades to come. He was 95.
California Waterfowl President John Carlson, Jr., counted Hofmann both as a personal friend and as a great ally to waterfowl and wetlands. "His one-of-a-kind generosity and philanthropy will be greatly missed," he said.
Mr. Hofmann enjoyed great success as a businessman and developer. He started the Hofmann Company in 1957, and by the mid-1980s, the company had built more than 30,000 homes and apartments, and more than $150 million worth of commercial and industrial properties. He was a two-time president of the Building Industry Association.
He also owned two sports teams: In 1988, Mr. Hofmann and fellow Bay Area real estate developer Ken Behring purchased the Seattle Seahawks. The pair sold the team in 1997 to current owner Paul Allen. And in 1995, Mr. Hofmann and Steven Schott bought the Oakland A's Major League Baseball team, keeping the team in the Bay Area and thwarting a potential move. They owned the team for 10 years.
Mr. Hofmann's tremendous success allowed him to become a dedicated philanthropist, earning him a spot in the California Waterfowler's Hall of Fame in 2008. A lifelong Californian, he spent most of the past four decades working to promote philanthropy, educational and artistic initiatives, and wildlife conservation.
Mr. Hofmann's storied contributions to waterfowl and wetlands began in 1990, when he purchased Rancho Esquon, a sprawling agricultural property in Butte County, and began working to restore its natural habitat. Today, the ranch consists of 10,000 acres, including rice, almond orchards, cattle grazing and a pristine 900-acre wetland. All told, it is home to more than 173 species of birds.
It also serves as a valuable educational resource. Over 4,000 students have taken class field trips to Rancho Esquon, where they can witness the successful interplay of agriculture and wildlife habitat, as well as tour the ranch's egg salvage hatchery. Just this Saturday, CWA helped lead tours of the ranch for a group of students from a San Francisco State Geography of Water class.
Tours of the ranch's egg salvage hatchery are hugely popular with youth and adults.
Mr. Hofmann's contributions to waterfowl and wetlands extended far beyond Rancho Esquon. In 1994, he was awarded the prestigious National Great Blue Heron Award by the U.S. Fish and Wildlife Service for making the largest contribution ever to the North American Waterfowl Management Plan – $3 million. He made the contribution as a challenge gift to jump-start the Central Valley Joint Venture's goal to restore 300,000 acres of habitat.
In the mid-2000s, Mr. Hofmann kick-started two California Waterfowl Youth Education Challenge Grants with $250,000 initial donations. The end result was $2 million total raised for CWA's Youth Education programs.
In 2012, he donated $1 million to California Waterfowl's Ray Lewis Program Center Campaign, which helped CWA establish a new headquarters, program center and warehouse in Roseville, California, providing long-term stability through ownership and allowing more donations to be used for programs. Hofmann is one of only seven donors to reach California Waterfowl's Diamond Benefactor level, the highest membership level possible.
Mr. Hofmann also touched the lives of young people with his seemingly endless generosity. His charitable organization, The Hofmann Family Foundation, has worked for over 20 years to help young people in need. It was a 1995 gift from the foundation that created the Concord Community Youth Center, which today provides educational and athletic opportunities for 1,900 underprivileged young people. In 2015, Mr. Hofmann opened the De La Salle Academy, which provides a program — including food, books and tutors — for underprivileged youth to help prepare them for high school.
His last major project was one that will bring together his two major philanthropic passions: youth and waterfowl. The proposed Pacific Flyway Center will be a $75 million facility and wetland located at the edge of the Suisun Marsh, along Interstate 680 south of Fairfield. Like a Monterey Bay Aquarium for wetlands, the Center will be include a beautiful marsh laced with walkways that make it accessible to all, an IMAX-style theater where audiences can enjoy bird's-eye views of the Pacific Flyway, and exhibits that will illuminate the creatures normally enjoyed primarily by duck hunters, dedicated birders and biologists. It will delight children and adults alike.
The location midway between San Francisco and Sacramento will put the facility – and the beauty of California's wetlands – within reach of more than 10 million people. The project is seeking final permits.