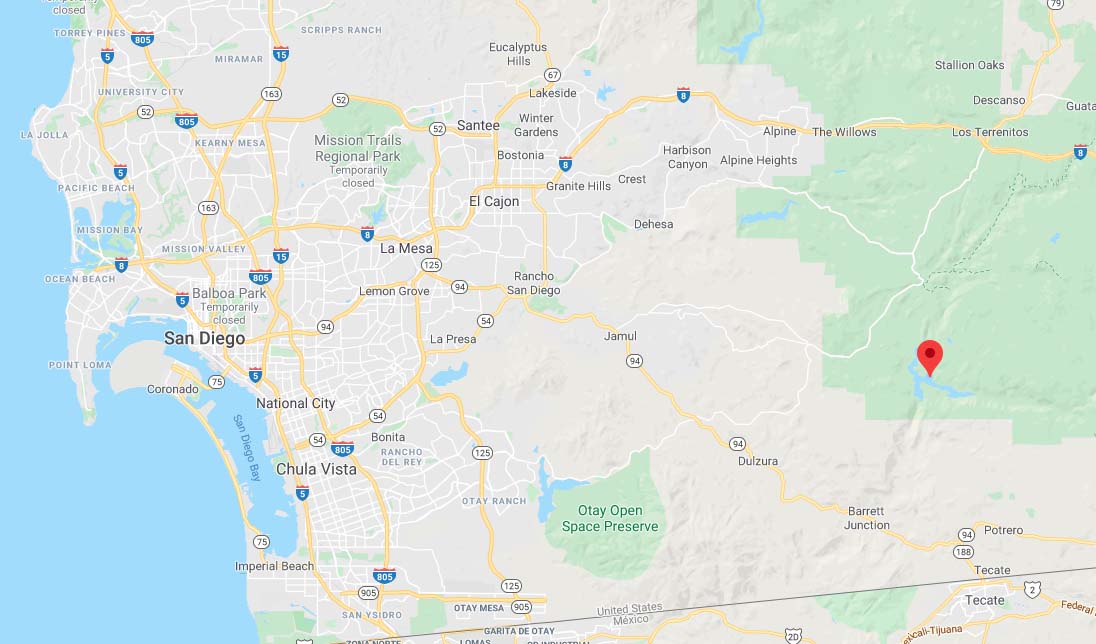 Apr 24, 2020
Action Alert: Help CWA save duck hunting at Barrett Reservoir
Action Alert!
The City of San Diego is currently considering closing Barrett Reservoir to waterfowl hunting, ostensibly because of budget issues. We encourage our members and supporters to urge the Mayor and City Council to keep Barrett Reservoir open for public hunting.
The San Diego area has very limited public hunting opportunities, particularly for waterfowl. Shutting down hunting at Barrett Reservoir – which has occurred for over 60 years and is a traditional use – would leave local hunters with few options. Currently, waterfowl hunting there is already limited to two hunt days per week during season, with just a handful of blinds available (depending on water levels).
Like some other public waterfowl hunt programs, changes could be considered that would reduce costs, such as setting up an iron ranger/self check-in and reporting bird harvest on-line. Many hunters would also be willing to consider higher fees if that would mean keeping the area open.
The hearing on this issue is scheduled for May 11. Please contact the San Diego Mayor and City Council NOW to protect waterfowl hunting and keep it viable in the area.
Residents of the city of San Diego can click here to use our Voter Voice system to contact their representatives.
Non-residents who are nonetheless concerned about the loss of hunting opportunity can contact the city in two ways: using this public comment form, or by emailing members of the city council directly. Sample text that can be used for the online form and email, and email addresses are listed below the sample text. If you decide to use your own words, please remember that public officials respond best when comments remain civil.
SAMPLE TEXT
I am writing to strongly urge that waterfowl hunting remain open at Barrett Reservoir.
Barrett Reservoir is one of the last remaining areas for the public to hunt waterfowl in San Diego County. Many local hunters rely on the opportunities provided there, and hunters from throughout Southern California visit the Reservoir, generating important revenues for local motels, gas stations, restaurants and sporting goods stores.
If funding is an issue, modifications could be made to reduce costs. Self check-in at the Reservoir could be provided via an iron ranger. Waterfowl harvest reporting could move online. Many hunters would also consider higher fees if that meant keeping the Reservoir accessible for waterfowl hunting.
By supporting waterfowl hunting at Barrett Reservoir, the City is supporting wetland and other waterfowl conservation efforts statewide. The sale of hunting licenses, duck stamps and other hunting validations generate millions of dollars each year for protecting and enhancing wetlands and other habitat in California. Federal excise taxes on hunting equipment generate millions more for wildlife habitat management on state lands.
Please support waterfowl hunting and the many local residents who enjoy this important outdoor pursuit by keeping Barrett Reservoir open.
Thank you for your consideration.
KEY EMAIL ADDRESSES
Mayor Kevin L. Faulconer: Kevinfaulconer@sandiego.gov
Council President Pro Tem Barbara Bry (District 1): Barbarabry@sandiego.gov
Councilmember Jennifer Campbell (District 2): Jennifercampbell@sandiego.gov
Councilmember Chris Ward (District 3): Chrisward@sandiego.gov
Councilmember Monica Montgomery (District 4): Monicamontgomery@sandiego.gov
Councilmember Mark Kersey (District 5) : Markkersey@sandiego.gov
Councilmember Chris Cate (District 6): Chriscate@sandiego.gov
Councilmember Scott Sherman (District 7): Scottsherman@sandiego.gov
Councilmember Vivian Moreno (District 8): Vivianmoreno@sandiego.gov
Council President Georgette Gómez (District 9) : Georgettegomez@sandiego.gov
City Lakes Program Manager: Briannorris@sandiego.gov