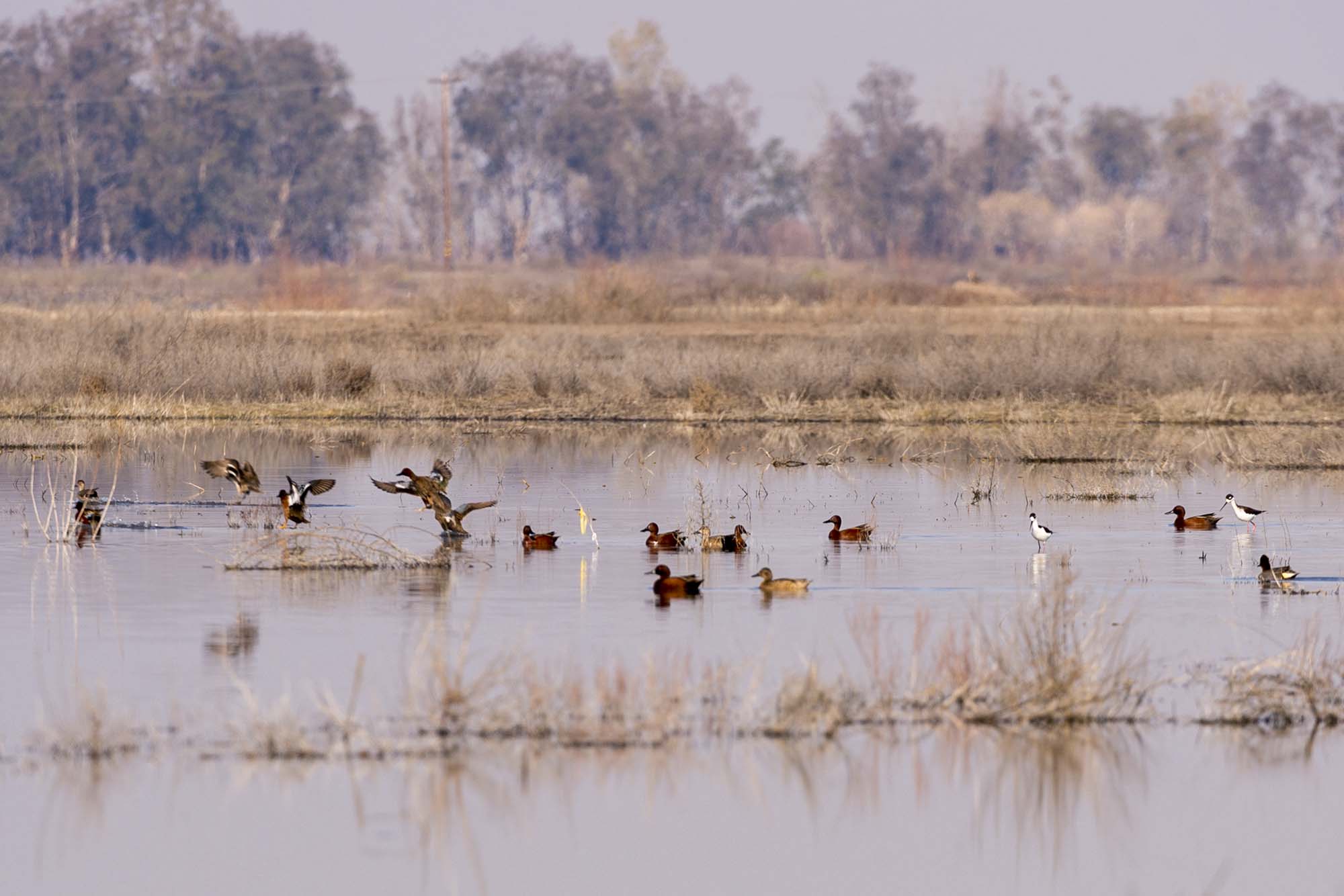 Oct 23, 2020
Goose Lake to flood, open to hunting thanks to TNC partnership
California Waterfowl's southernmost wetland property – Goose Lake – was expected to remain dry this winter due to budget constraints. But now, thanks to a partnership with The Nature Conservancy, water will begin flowing into the property's 300-acre Houchin Unit on Monday.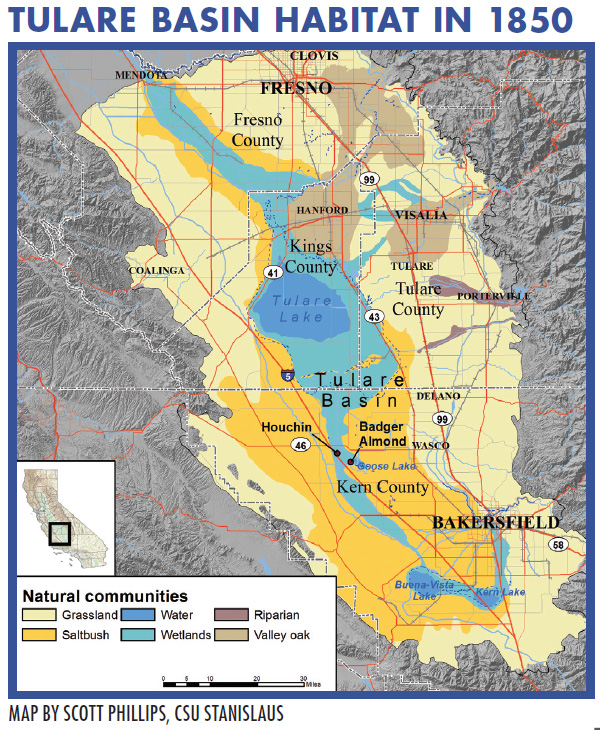 That flooding will provide important habitat for waterfowl and shorebirds in the Tulare Basin, a once-glorious wetland region that now struggles to fully flood its few remaining wetlands – a handful of duck clubs and national wildlife refuges.
And now, CWA will be able to offer duck hunting there starting in about mid-December, which is when waterfowl typically begin arriving in that region in substantial numbers. The unexpected re-opening of hunting at Goose Lake will provide important opportunity for hunters in Southern California and the Southern San Joaquin Valley.
"It's good for the shorebirds. It's good for the ducks. It's good for the duck hunters. Win-win-win," said CWA Chief Operating Officer Jake Messerli. "We're grateful to TNC for making this happen – we truly value our partnership with this organization."
"The Nature Conservancy is excited to be partnering with CWA to create wetland habitat in the Southern San Joaquin Valley, especially at this time of year when such habitats are extremely limited due to the late start of the rainy season," said Ryan Luster, senior project director in the Conservancy's California Water Program.
The Nature Conservancy works with many private landowners throughout the Central Valley to create temporary "pop-up" wetlands through its BirdReturns and multi-benefit groundwater recharge and bird habitat creation programs. Through these programs, the Conservancy strategically identifies locations to create flooded bird habitats in critically dry periods benefitting both people and nature.
Having water on the Houchin Unit should also improve dove hunting on the property when dove season reopens on Nov. 14, said CWA Hunting and Education Programs Supervisor Jeff Smith. First-come, first-served dove hunts there will go on sale on Monday – check for details at calwaterfowl.org/hunt-program.
Although the Houchin Unit of Goose Lake is small and CWA expects to accommodate just five hunting parties per day once it opens, Smith said it's an important resource for hunters. "People have had some good shoots down there," he said. "We have in the past shot a bunch of cinnamon teal, and for our hunters who come down from the north, that's a treat."
Learn more about CWA's wetland properties at calwaterfowl.org/properties.