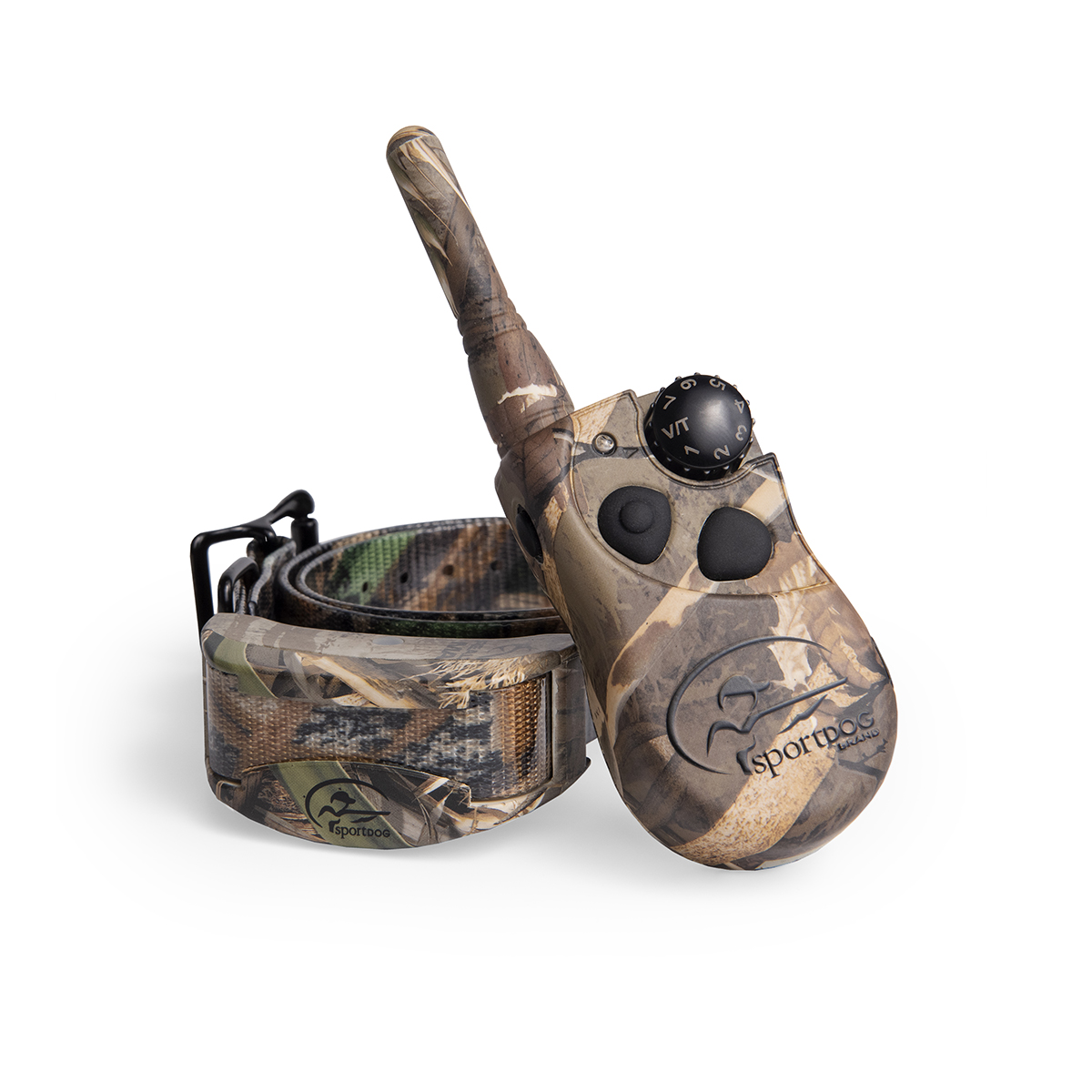 Sep 1, 2021
Fall 2021 Gear Guide
Despite 2020's best efforts, the world didn't stop spinning last year. Life went on. Ducks flew south. People hunted them. Ducks flew north, and droughts and wildfires notwithstanding, they will fly south again in 2021. We will be waiting for them. And we'll have some good new guns, ammo and gear to make our hunts go well. Although the shooting industry has been busy providing self-defense guns, there are some good new waterfowl offerings, too. And, while finding ammunition will be a challenge, there are some good new offerings worth looking for, and plenty of other good waterfowling gear as well.
– Phil Bourjaily
Skip to:
BOSS Ammunition

I first heard of BOSS from a friend in Utah who brought a giant sack of the company's bismuth shells (yes, it comes in sacks) for a scoter hunt on San Pablo Bay. Known fact: Bismuth is awesome, because it's more dense (read: harder hitting) than steel, yet softer, so it's less likely to break a tooth when you chomp down on it. What made these particular bismuth shells special was price. BOSS's direct-to-consumer model makes them generally the most affordable bismuth you can find.
But how can you buy ammo from a company whose model is online sales when California effectively banned online ammo purchases? You find a licensed ammo vendor who will receive it for you and process the background check. I shot 20 gauge BOSS 4s most of the season last year and neatly brought down everything from snipe to specks. I've got another couple cases – er, sacks – on order. Shipping is free when you get a sack of 200, which really helps keep that price down. And how lovely it is not to be restricted to buying two boxes at a store! Boxes of 20 start at $31; cases of 200 generally start at $285. bossshotshells.com
– Holly Heyser
YETI 40L Crossroads Duffel

Remember travel? This year, we can go where the ducks are, and YETI has a new line of luggage including roller bags, duffels, backpacks and totes to help get us there. I have the 40 Liter Crossroads Duffel, which is a duffel bag that thinks it's a suitcase in a very good way. Reinforced bottom and sides keep it from flopping shut as you pack it. The interior features several pockets and dividers that can be tucked out of sight if you don't need them. You can use the compression straps inside the bag or around the outside. All in all, it's a well thought-out bag. $199. yeti.com
– Phil Bourjaily
MeatEater Bismuth

Kinder and gentler on old gun barrels but tough on ducks, bismuth shot is halfway between steel and lead in density. Bismuth is enjoying a comeback as the affordable ("affordable" being a relative term) premium nontoxic alternative. Federal partnered with MeatEater on a line of 12- and 20-gauge bismuth. Federal's Flitecontrol wad, which offers improved patterns, sets MeatEater bismuth apart from the other bismuth loads on the market. I had the chance to hunt with it last fall, and the 3 shot makes a good all-around load for ducks and geese over a water spread. It comes in 3-inch 20 and 2 ¾- and 3-inch 12 in 3, 4 and 5 shot. Prices start at $62.99 per 25. $62.99+. federalpremium.com
– Phil Bourjaily
Browning Maxus II

Having served as Browning's flagship semiauto for over a decade, the Maxus wasn't ready for mothballs, but it did need an update. The resulting Maxus II is the same proven gas gun on the inside, with a host of user-friendly features added. The stock has a parallel section designed to make it easier to cut down, while the soft comb pad reduces recoil even more. It has an enlarged bolt handle, bolt release and loading port, and rubber inserts in the stock and forend. It does away with the old Maxus forend latch in place of a conventional magazine cap, which is good news for those who would like to add a magazine extension for snow geese or weights for sporting clays. I recently shot the Maxus II for a couple of days and found it shootable and very soft-kicking. The Maxus II comes in 3- and 3½- inch 12. $1,589.99+. browning.com
– Phil Bourjaily
Fiocchi Golden Waterfowl

Fiocchi Golden Waterfowl ammunition combines high-quality, round, zinc-plated steel shot with adequate velocities of 1350 fps. To be clear, I am saying "adequate" here as in it's a good thing. Lower velocity loads kick less, and they tend to pattern better than do hotter loads, especially when they are made with good components. These loads are still plenty fast enough to kill a duck, and they should sell for about $15 per 25, so they won't hurt your pocketbook or your shoulder. $15. fiocchiusa.com
– Phil Bourjaily
Kick's High Flyer Choke Tubes

Made of tough 17/4 PH steel to hold up to thousands of rounds of any kind of shot, Kick's extended High Flyer tubes have a conical/parallel internal geometry that stabilizes shot charges for better patterns. They're ported, too, which may or may not reduce recoil but definitely helps separate the wad from the payload cleanly. High Flyers come in IC, Modified, Full and X-Full. Those designations are based on the patterns they deliver with steel and other pellets, not on the amount of constriction, so even the X Full is fine for steel shot. High Flyers are available in black or camo in 10, 12 and 20 gauge. $70. kicks-ind.com
– Phil Bourjaily
Sitka Dakota Jacket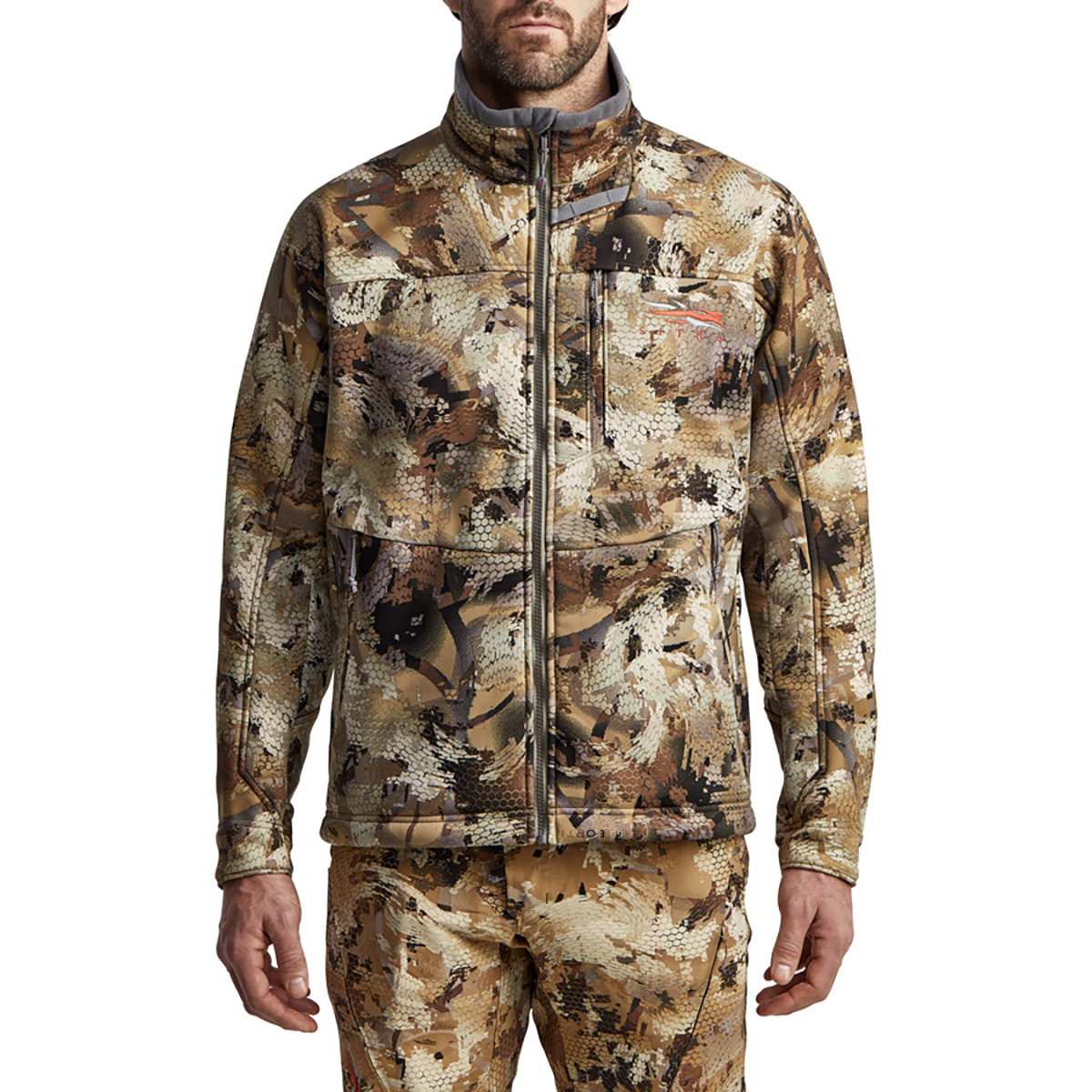 On days when a heavy coat is too warm and bulky, the Dakota jacket is perfect. Pile lining keeps you warm while the stretch material has enough give that you don't feel bundled up. It's a good wader length, too. Windstopper laminate keeps the breeze out, and the jacket is water-resistant. I wore mine on mild days last fall and early in our (cold) turkey season and loved it. $299. sitkagear.com
– Phil Bourjaily
First Lite Corrugate Foundry Pants and Furnace Zip Off Baselayer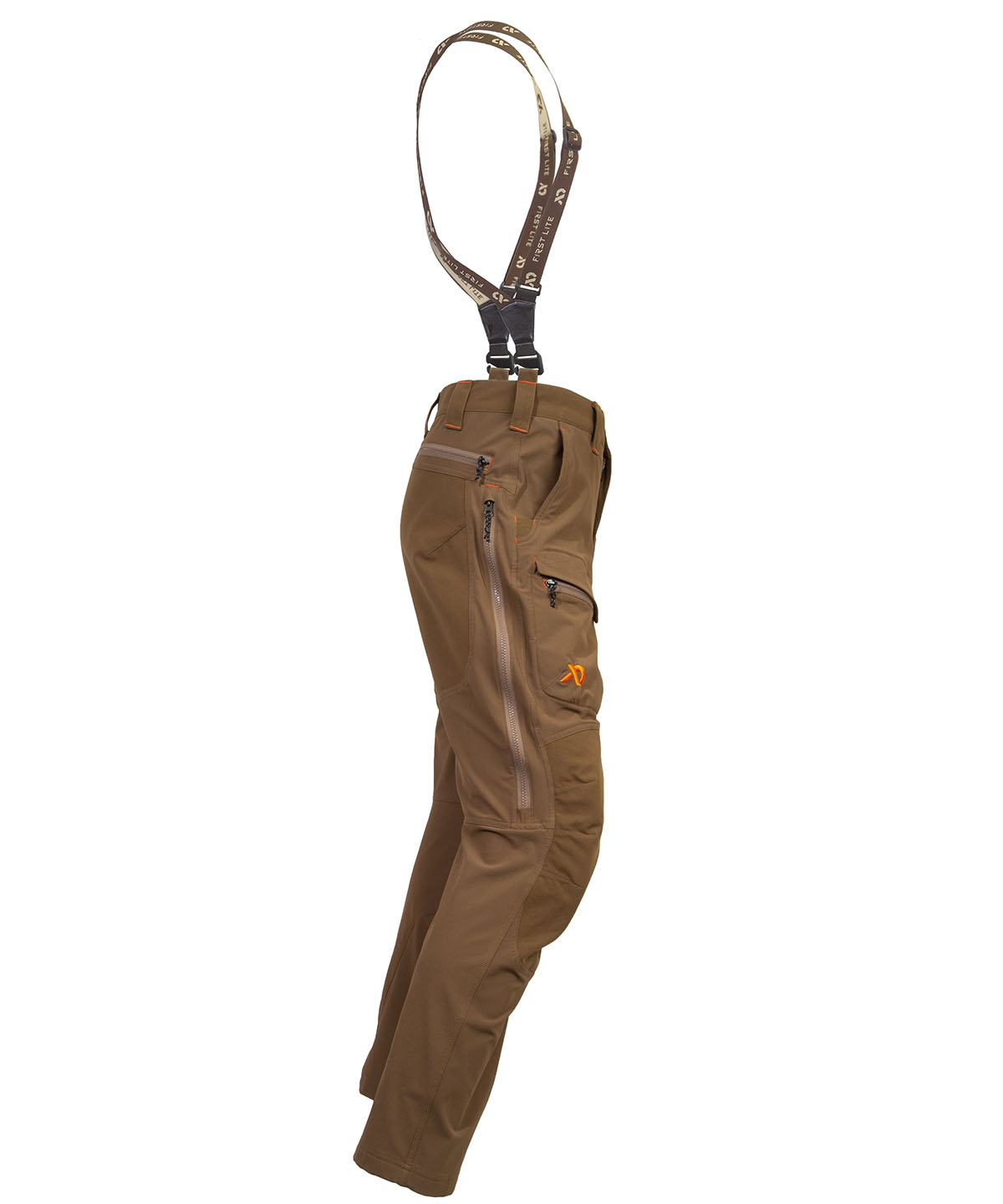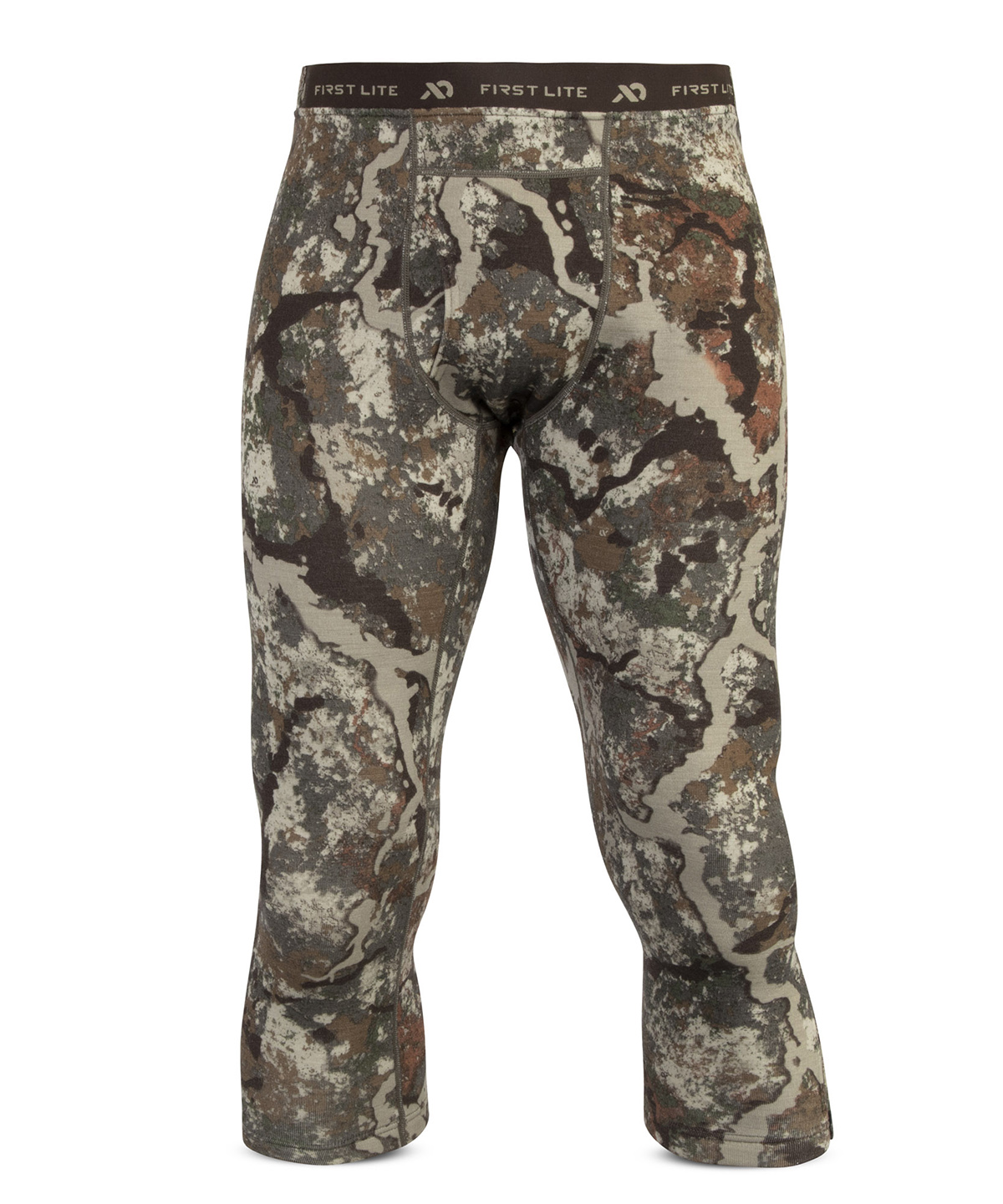 So you bundled up because it was chilly before daylight, but the sun is up, the hunt is over, and you've got a long walk out, laden with ducks. Waders are hot enough by themselves. Wouldn't it be great if you could take off your long john bottoms without getting undressed?
First Lite's Corrugate Foundry pants and Furnace Zip Off base layers let you do just that. The pants have side zippers from hip to knee, and the base layers unzip completely down the outside of each leg, allowing you to open up the legs to unzip the base layer and pull them out on one side. The pants themselves are great, too, with six pockets including double cargo pockets on the front, suspenders and even removable kneepads should you want to use them for stalking pigs when it's not duck season. The Merino Furnace base layers are toasty warm and comfortable, too. Pants, $200. Base layer, $145. firstlite.com
– Phil Bourjaily
Benelli Super Black Eagle 3
The first 3½-inch semiauto now comes in 3-inch 12- and 20 gauges. The new guns have all the same features that make the SBE3 a favorite among waterfowlers, but in a smaller package and at a lower price. The guns have the inertia action, trim lines, ComforTech stock, larger controls and malfunction-resistant easy locking bolt of the bigger gun. The 3-inch 12 gauge weighs only slightly less than the 3½, but the 20 weighs a shade under 6 pounds, making it a great choice for those that like their duck guns light. The new SBEs come in 26- and 28-inch barrel lengths. $1,699+. benelliusa.com
– Phil Bourjaily
Remington Wingmaster HD

Back before the price of tungsten went through the roof, Remington briefly loaded Wingmaster HD tungsten-iron shot. Slightly denser than lead, it hit hard and patterned efficiently. I had a chance to shoot long-range ducks with Wingmaster HD years ago, and it was astounding stuff. Now it's back, as good as ever and a lot more expensive. Twenty-gauge loads start at $46.99 per 10, and prices go up from there. It's available in BB, 2, and 6 shot, and Remington offers 3-inch 20 and all lengths of 12 gauge. $46.99+. remington.com
– Phil Bourjaily
Avery Contour Gun Sling
Shotgun slings are essential waterfowling gear, in my opinion, right up to the moment they tangle up in the brush on the blind when I'm trying to shoot. The Avery Contour Gun Sling solves this problem neatly. Brass trigger snaps on the sling clip to loops on the swivels, so in two snaps you are sling-free and unencumbered, and you can put the sling back on just as easily. The sling is contoured to ride comfortably on your shoulder and comes with a handy thumb loop, too. $29.99. banded.com
– Phil Bourjaily
Banded Aspire Vest

Don't think of Banded's Aspire vest as a vest. It's more like a sleeveless jacket, and it's a great choice for wearing on its own as well as for layering in a cold snap. Mapped Primaloft insulation and an insulated hood help this vest punch above its weight, warmth-wise. It's light, wind- and water-resistant, and seems like a great piece to wear tucked into waders. $229. banded.com
– Phil Bourjaily
Banded Catalyst Wader

The Catalyst wader is fully breathable, and its seams are both anatomically mapped to reduce wear and also welded so as to be stitchless, then taped for good measure. And, if that wasn't leak protection enough, the waders come with a removable pair of overpants to ward off sharp sticks and wire. The waders are uninsulated, so they can be worn all-season with the appropriate layers, but the boots are both insulated with PrimaLoft and contain a PrimaLoft Aerogel insert. $849. banded.com
– Phil Bourjaily
LaCrosse Alpha Agility Select Waders

When your season runs 107 days, you're going to encounter all kinds of weather. LaCrosse Alpha Agility Select breathable waders can change with the seasons. The uppers fold down to convert to waist waders. They feature a removable, quilted liner for added warmth, and 1600 gram Thinsulate insulated boots.
Better yet, they zip in the front. The left side has shell loops in front of pockets, and the right side has a fold down tech pouch with a clear, touch-screen sensitive cover so you can text away without risking a bath for your phone. The boots are Lacrosse's excellent Alpha Agility boots. $650
– Phil Bourjaily
ESP Apex

Everyone knows it's important to protect their hearing in the blind, but not many people do anything about it. They want to hear the birds overhead, or their calling, or the jokes in the blind. You can protect your ears and still hear everything with the ESP Apex. ESP spares no expense not only to guard your ears but also to enhance your hearing in the field. Designed to deliver natural sound across a wide frequency range, ESP plugs also provide a 25 db Noise Reduction Rating. The custom-molded plugs sell for $2,500. espamerica.com
– Phil Bourjaily
ALPS OutdoorZ Pit Blind Bag

Much as I wish I were a "place for everything and everything in its place" person, I am the "dump it all in and rummage for it" type. The ALPS Pit Blind bag accommodates both kinds of hunter. The pop-open top opens wide so nothing inside can hide. There are small zippered pockets inside and an interior divider for neat folks, but it's removable for the rest of us. Two big outside pockets can hold shells while another is big enough for a Thermos, and it has a waterproof, molded bottom to keep its contents dry. $69.99. alpsbrands.com
– Phil Bourjaily
Dive Bomb Floating Gun Case

Completely watertight, Dive Bomb's floating gun case is made from stout PVC tarp material. The roll-top closure fits guns of all lengths while keeping water out. It has a carry handle, a padded, adjustable shoulder strap and MOLLE loops so you can lash it down to an ATV rack or clip on accessories. There's a zippered side pocket and a clear pocket for an ID card, and the whole thing is overbuilt, welded and bar-tacked, as the case for your favorite shotgun should be. $75. divebombindustries.com
– Phil Bourjaily
Dive Bomb 40L Dry-Cooler

Way handier than a hard cooler, an insulated bag is great for car or plane travel, for keeping drinks cold and for bringing game back home from the hunt. Dive Bomb's 40L bag holds a limit of ducks, and the secure roll-top prevents bloody ice water from leaking onto the airport carousel. Made from the same PVC tarp material as the gun case, it is waterproof and features carry handles, a shoulder strap, MOLLE loops and D-rings, and comes in tan or green. $80. divebombindustries.com
– Phil Bourjaily
Snack hack: trail mix shaker

My perfect snack for hunting is a custom trail mix of Fritos, pistachios and Ghirardelli dark chocolate chips – just the kind of carbs, salt, fat and sugar I need to get me through a day of hustling at the refuge. But who wants to mess with a zipper-lock bag when you're free-roaming? What I needed was something like a giant Pez dispenser. What I settled on was an old spice jar with a shaker top. Works like a charm – just shake out a handful when you need a bite and stick it back in your pocket! Don't own any spices? You can buy new spice shakers on Amazon. This 8-ounce plastic jar came in a 14-pack that cost $15, and it holds just under 500 calories of my trail mix. Best of all, it's reusable, and when it's empty, it won't blow away like a snack wrapper in a glorious north wind. Price varies depending on how resourceful you are.
– Holly Heyser
Rig 'Em Right Panel Blind

Rig'Em Right's new extra-sturdy Panel Blind is packed with useful features: Its removable weight bags help prevent it from blowing over, and the steel frame, crossbar and metal stakes add stability and durability. It comes with features including adjustable gun rests, stubble straps and slots, and pockets for holding ammo and plenty of snacks. $349.99. rigemright.com
MOJO Coot Confidence 6-Pack

OK, we know you're (probably) not hunting coots, but we all know that a coot moving through your spread is reassuring to the ducks you are hunting. Enter the coot decoy! MOJO's new Coot Confidence 6-Pack comes with four realistically painted static decoys and two rippler decoys to incorporate life-like motion to convince ducks to come near. The coot ripplers can run for hours on 4 AA batteries (not included). $99.99. mojooutdoors.com
Legacy Sports Field Tek 4
The Field Tek semiautos deliver incredible value in a gas gun. You get older technology – the guns come with a piston for heavy loads and one for light loads – but at this price, how can you complain? The lightweight Field Tek 4 comes in 12, 20, 28 and .410, all with 28-inch barrels, fiber optic beads and five extended chokes. There are also 12-gauge and .410 youth guns with 26-inch barrels and shorter stocks. You can choose either black synthetic, Mossy Oak Bottomland or Realtree Max-5. $409+. legacysports.com
– Phil Bourjaily
APEX Waterfowl TSS, TSS/S3 STEEL BLEND, and S3 STEEL

The Apex Ammunition Waterfowl series lets you choose from three main types of shot depending on your shooting goals. The popular Tungsten Super Shot (TSS) is reliable for making hard, dense-patterned shots with smaller, lighter pellets. S3 is a good choice for steel shooters who want hard-hitting shots. And if you're also needing some extra distance when shooting, the TSS/S3 steel blend will do the job. TSS comes with 10 cartridges per box, while TT/S3 and S3 include 25 cartridges per box. $21.99+. apexmunition.com
Dakota Decoys X-Treme Full body Pintails

Dakota Decoys' new X-Treme Full Body Pintail decoys are made of a special blend of soft EVA plastic, making them extra durable. These vibrantly painted decoys come in packs of six, with four drakes and two hens, and they come with both tall and short heads so you can customize your setup. A 21-inch stake ensures they'll stand above vegetation. They're backed by warranty, too. $169.99. dakotadecoy.com
Big Lake T-Rex

If you're looking for one call that can belt out everything from the loudest hail call to the quietest feeding sounds, check out Big Lake Outdoor Products' "T-Rex" double-reed call. The T-Rex combines the Big Lake Metal T-Reed for a super raspy sound with a more traditional mylar reed. This call is easy to blow, but more advanced callers can choose a reed suited to their skills. Available in 10 colors, as well as a Dymond wood/poly version. Acrylic, $110. Dymond wood/poly, $40. biglakeoutdoorproducts.com
HEVI-Shot HEVI-XII

The original HEVI-Shot now comes in a 25-round box with the release of Hevi-XII. The tungsten shot is available in 12, 20 and 28 gauge, with shot sizes from 2 to 6. Keep in mind that because the pellets are 58% more dense than steel, you can shoot three sizes smaller than you normally do with steel, and that puts 28% more pellets on target. $50-55. hevishot.com
SportDOG Brand® WetlandHunter® 425X

The WetlandHunter® 425X is SportDOG Brand®'s smallest and lightest e-collar for training dogs for the next hunting season. The remote-controlled e-collar lets you communicate 500 yards away with up to three dogs (if you buy Add-A-Dog® collars for $119.95 each) using tone, vibration and one of 21 levels of static stimulation. It's waterproof, submersible to 25 feet, and charges in just two hours. $179.95. sportdog.com