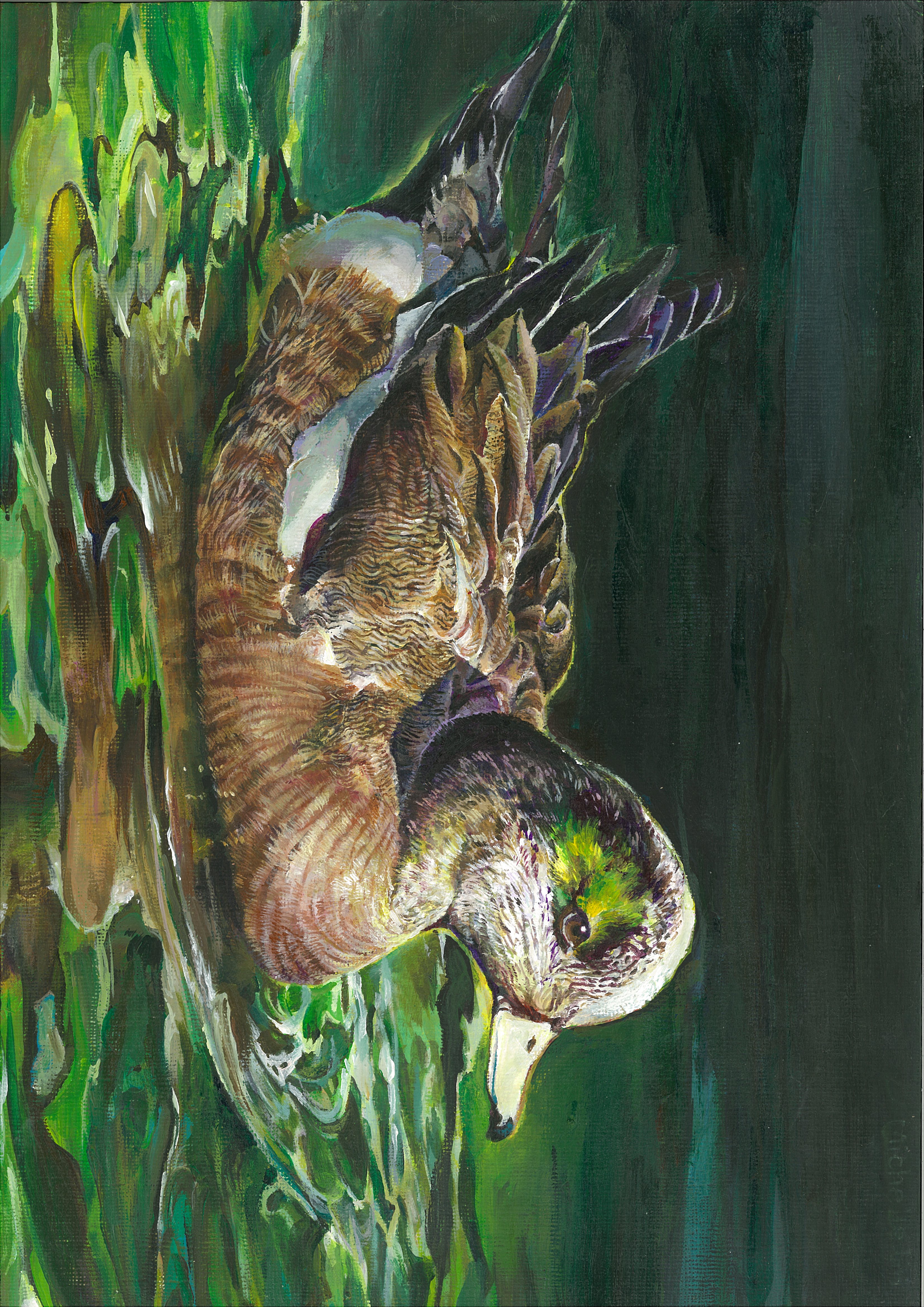 Apr 19, 2023
Freemont student wins California Digital Junior Duck Stamp Constest
Sacramento, California — An acrylic painting of an American Wigeon is California's entry in the 2023 Federal Junior Duck Stamp Conservation and Design Program art contest. Michelle Lin, age 16, of Fremont, California, won Best of Show with her work titled, "Glimpse of Temperance". Kwon's sponsor is Irvington High School instructor Kimberly Parker.
Students entering the contest also submit a conservation message with their artwork. Sophia Fan, age 12, from San José, California, wrote the winning message — "Each act of conservation is a bright brush stroke on the canvas that is our future." Fan's sponsor is Visionary Arts' instructor Helen Yang.
This year's virtual competition received approximately 260 entries from students throughout the state. Twelve judges from various organizations including the U.S. Fish and Wildlife Service (Service), U.S. Geological Survey, Santa Rosa Junior College, Laney College, Saved by Nature, and more, worked together to select this year's winners. Lin's painting and Fan's conservation message will represent California in the National Junior Duck Stamp Design Contest taking place on April 21, 2023. The national winner's design will be made into the annual Federal Junior Duck Stamp. Full story by Joanna Gilkeson can be found at the link below.
Fremont student wins California's Digital Junior Duck Stamp Contest | U.S. Fish & Wildlife Service (fws.gov)