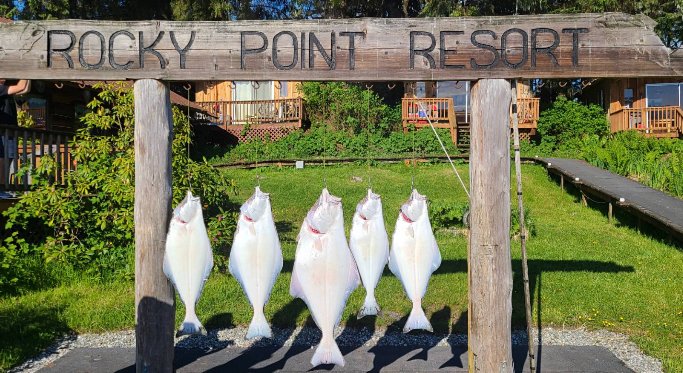 Jun 14, 2022
Fishing trip of a lifetime for veterans
By Mike Kellogg, Volunteer - Veteran Hunt Coordinator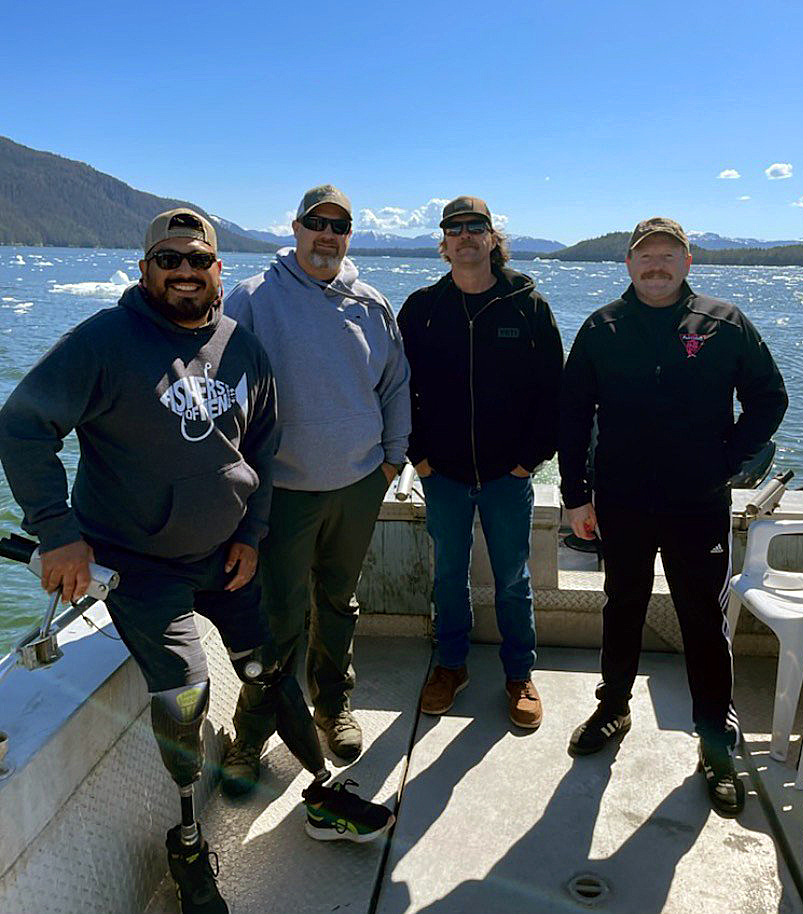 The call of a lifetime came to 4 veterans of the CWA Veteran hunt program in the form of an all-expense paid fishing trip to Alaska. CWA Veteran Hunt Program in coordination with Safari Club International Los Angeles Chapter partnered up with SEND A VET FOUNDATION for this Alaska adventure. Veterans Richard Voss, Stephen Marfill, Wes Bariento and Andrew Arola left their home towns on Alaska Airlines and finally stepped off the plane in Petersburg, Alaska after making the 14 hour flights. But once in Petersburg, they linked up with Rick Sutter from SEND A VET, grabbed their bags, and jumped on board the "water shuttle" to the scenic fishing resort of ROCKY POINT LODGE. From the first welcoming cocktail, to the last goodbye, the Rocky Point staff and owners Walt and Susan proved beyond a doubt they have a world class fishing operation and "from Scratch" kitchen that rivals any 5 star restaurant.
Fishing? That can wait, how about a trip over to see a glacier followed by a round of cocktails chilled down with 1000 year old ice? How's that for wetting your whistle?!? Need a beer after eating fresh Salmon, Ling Cod, and Halibut, no worry, the refrigerator's in your room are full…..want a specific brew, we got it, just ask and we will deliver……cabins? Very comfortable with beds in each of the two bedroom and your own bathroom, the fridge as we mentioned was stocked with our choice of refreshments. When it was time to get over to dinner we were greeted with bacon wrapped filet mignon, or maybe shrimp gumbo, or Salmon, Halibut, finished off with one of the many deserts that were as mouth-watering as the main course….. oh, forgot, we are here to talk fishing.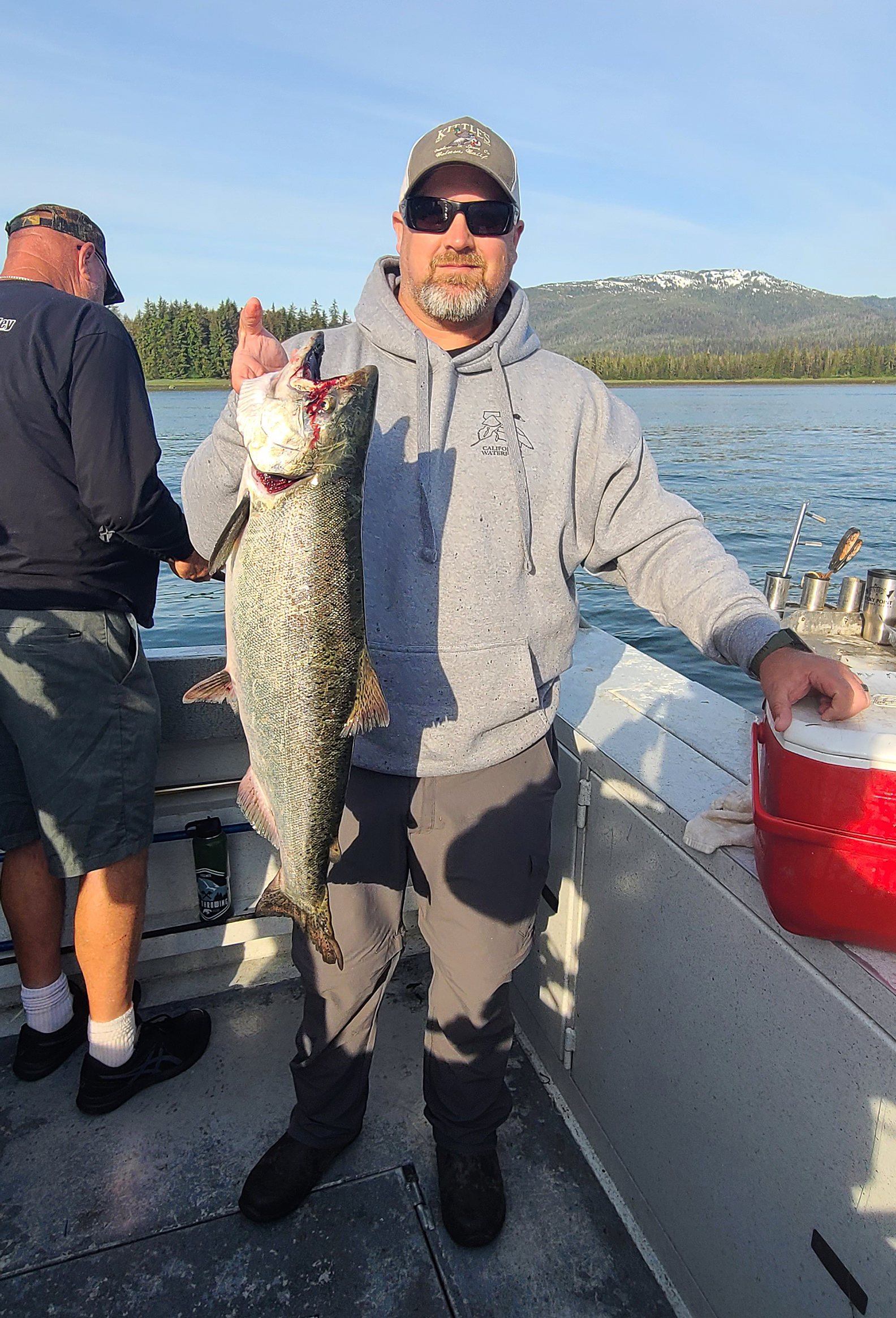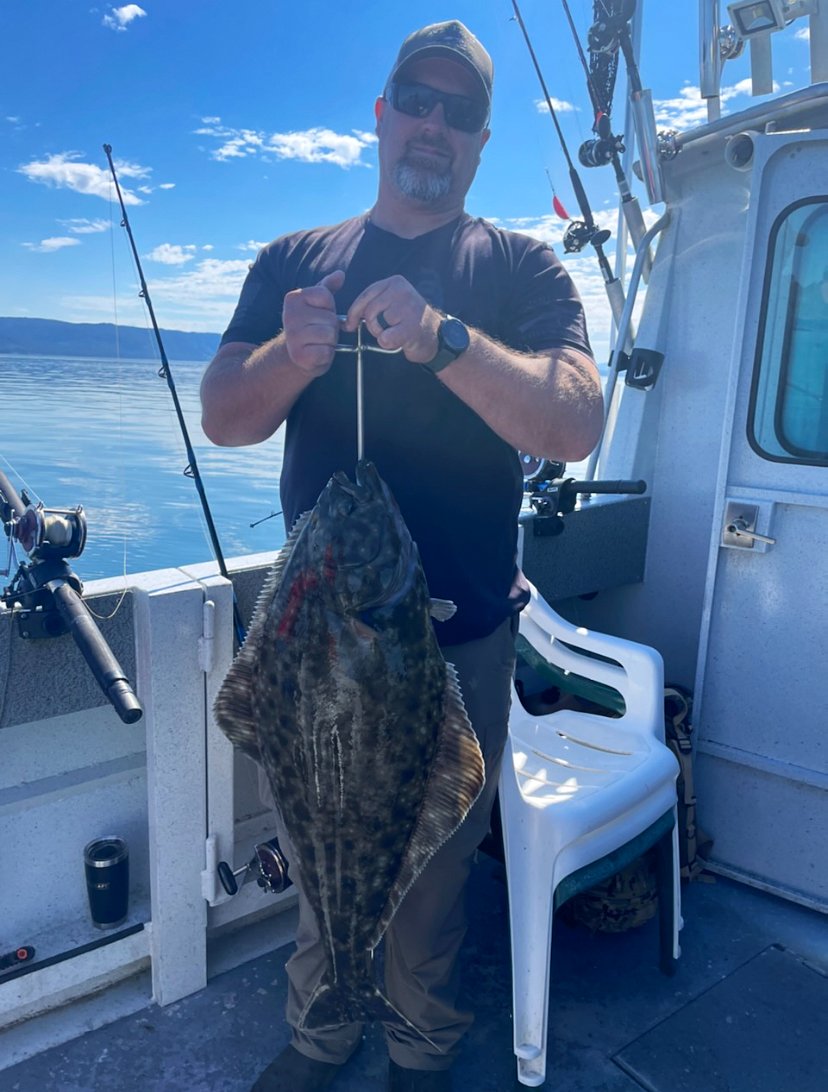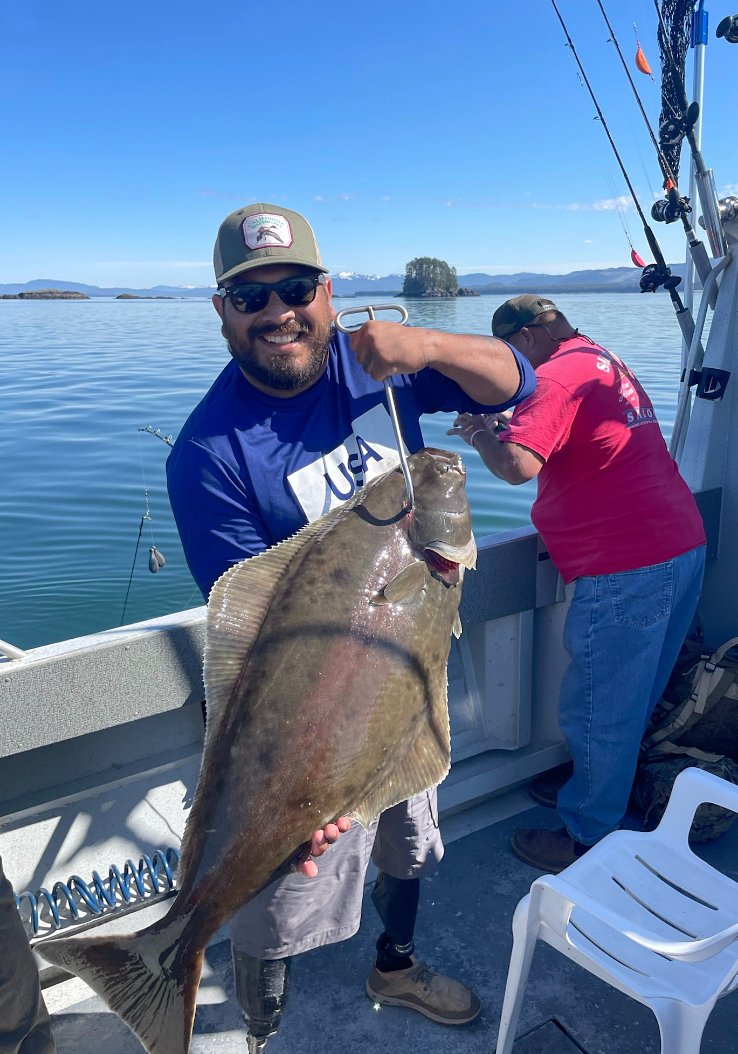 "Let's get going boys" started each day around 0500, wasn't bugling blowing revelry but nobody dragged…it was time to fish! WAIT, more gourmet food, with the main breakfast was served at 0800….we couldn't wait for those lazy folks we had fish to catch and were already on the water by 0600. Ha, no worries the Rocky Point Staff……who never seem to sleep, had us covered. Just a short trip from the cabin was a standing cooler filled with breakfast goodies all made by hand the night before. Biscuits and gravy with sausage, pastries, fruit and yogurt and granola cups, and all of the meals pre-packed in microwavable containers….just grab'em toss'em in heat and go. We washed everything down with fresh brewed coffee, water, soda and juices……nobody went hungry……again, let's get to the fishing.
Captain Mike did the guiding and displayed a much appreciated professionalism with the boat and knowledge of the water. The trip to the coveted fishing grounds was fast and short with a beautiful trip out to the open bay……we were on the fish in no time. The boat was stocked with candy, soda , water, coffee and sandwiches for lunch……but again, back to the fishing. We worried about nothing except catching fish and we all did plenty of the catching part. In between landing fishing and baiting hooks we developed our platoon synergy and it wasn't long before typical military banter and jokes were being slung around. As we became more familiar with one another" which was almost instantaneous" the jokes evolved into the much missed razzing and harassing that we all miss once leaving the service. Finally, after catching our fill of fish, which was way more than most of us have ever seen, it was back to the resort and after stowing our gear, we returned for picture taking, cleaning, and back to another unbelievable dinner.
It felt almost criminal getting cleaned up and relaxed while the crew were hard at work processing our fish to be frozen and stored until our trip home. But, it is what it is and we all gathered before dinner to watch the crew throw the remains of the fish to the waiting bald eagles who swooped down from the trees and gracefully snatched up each piece of fish with their huge talons.
All good things come to an end, and this one eventually did too, so as we bid farewell to the ROCKY POINT RESORT, 10 pounds heavier and coolers full of fresh packed fish, we all thanked the Lord he was watching over the selection process and somehow found us for this trip…..a trip of a lifetime. Thank you to SEND A VET FOUNDATION and RICK SUTTER for hosting, and CWA VHP for finding these unbelievable opportunities.
"The Rocky Point Resort, Alaska Veterans of CWA!"