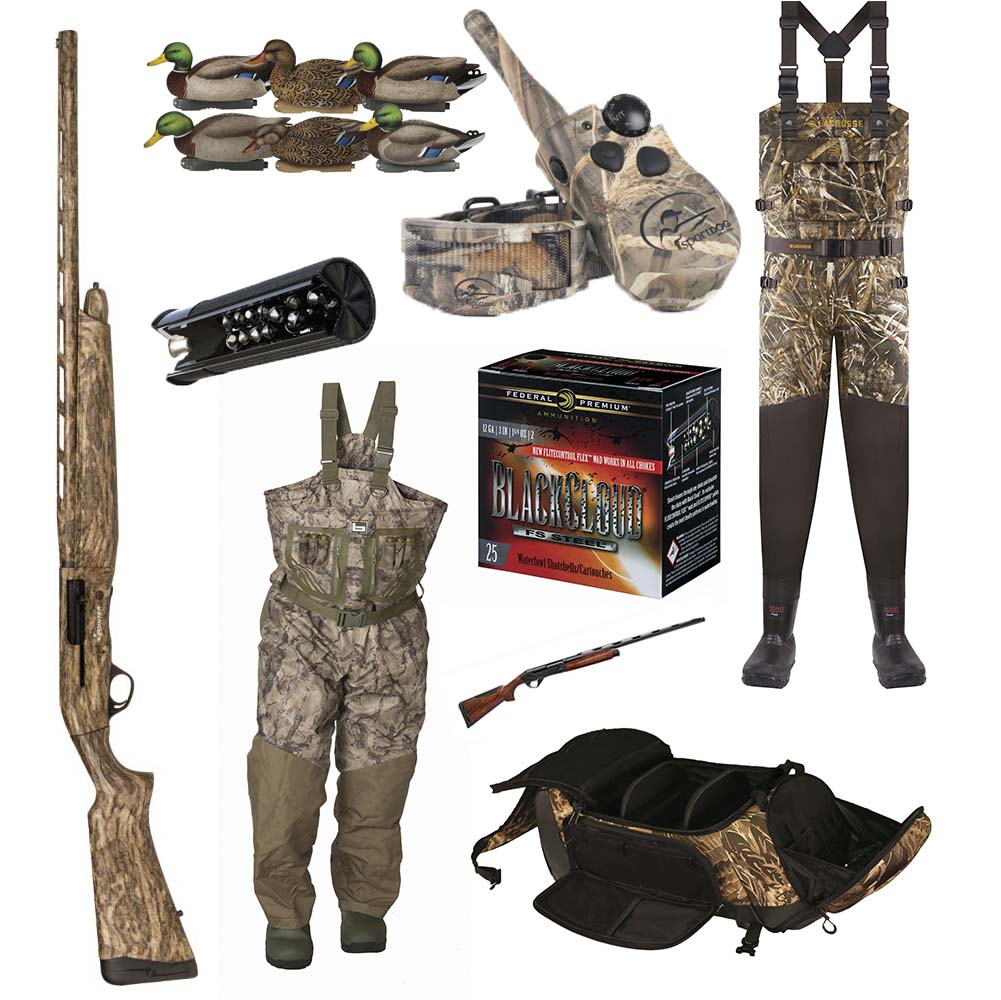 Sep 7, 2018
Fall 2018 Gear Guide
New products, tested products and interesting stuff for duck hunters
(Originally published in Fall 2018 issue of California Waterfowl)
Featured:
Benelli A400 Lite (20 gauge)
Federal Black Cloud FS Steel
LaCrosse Hail Call waders
Benelli SBE3
Aves Hybrid Elite Pack
Heavy Hauler HUB
SportDOG® Wetland Hunter 425
Pointer Phenoma
Beretta A400 Xtreme Plus
Banded Redzone Elite Breathable Wader and Insulated Base Pant
Greenhead Gear Pro Grade XD
Sitka Delta Wader
Rio Vintage 1896
THOROUGHLY TESTED: BERETTA A400 LITE

Ditching my 20 gauge and moving up to a 12 gauge was one of the smartest gear choices I ever made as a duck hunter – that and regular off-season practice noticeably increased the number of ducks I brought home each winter.
But recently, the 20 gauge has begun calling me. I've heard some persuasive arguments about the virtues of a gun that's quieter, in terms of impact on our hearing, our dogs' hearing and on the
wildlife all around us. And I've finally realized I know how to shoot – I don't have to rely on extra pellets to bring down birds.
Last season I got the chance to put Beretta's 20 gauge A400 Lite through its paces hunting ducks, snipe, quail and jackrabbits in California and Arizona, and I found it to be an outstanding and versatile gun. Here are some of my observations:
Light: Like the name implies, it's super light at 6.3 pounds. When I was chasing antelope jackrabbits in the Sonoran Desert and Mearns's quail in the Madrean pine-oak woodlands in Arizona earlier this year, I thought often of how hot and dry it was, and never about the weight of the gun I was carrying. It never wore me down, and dang, it was fast to the shoulder. I remember one quail I had a split second to hit, and boy he went down hard.
Recoil reduction: In theory, a light gun should kick more, but this gun has the same recoil-reducing elements as the A400 Xtreme – the Kick-Off stock and Blink gas operating system – so it's a very comfortable gun to shoot. That makes this gun ideally suited to people who are exceptionally sensitive to recoil AND weight, which is the case with a lot of smaller-statured women I've worked with. (There's also a compact model with a 12.5-inch length of pull.)
Ease of alterations: I shoot left-handed, so reversing cast and safety is the first thing I do with any new gun I'm going to shoot, and it was reasonably easy with this gun. By "reasonably easy," I mean I was able to do it without a whole lot of swearing, except at the end: Positioning the nut on the bolt inside the stock is a royal pain because the hole is too deep to use your fingers. Expect your wrench to knock the nut off instead of screwing it down on the first 1-5 tries. Pro-tip: a plumber's mechanical grabber helps, but is not foolproof.
Performance: As with the A400 Xtreme I bought in 2013, there's a break-in period when light loads sometimes don't cycle correctly. I had this problem initially when shooting skeet, but only once or twice in the field with light loads, and that was early on. By the time I was done playing with it, it was functioning perfectly.
Appearance: Comes in Realtree Max-5 and black synthetic.
GunPod 2: It's a Bluetooth-enabled device hidden in the grip that records shots taken, and, in conjunction with an app you can put on your phone, maps your hunts (there is no GPS in the device itself). Oh, the intrusion of technology in hunting – is nothing sacred? I really wanted to hate it.
But I warmed to it. The mapping is boring on a duck hunt unless you go on a walkabout, but kinda neat on an upland hunt. On duck hunts where I stayed in the blind, it was cool to go back and see when all the action was. If you do a lot of free-roaming, this will definitely help you remember how to get back to that little honey hole you discovered at the refuge.
The downsides: The app is glitchy. You have to have an internet connection to log into the app – not ideal for remote upland hunts. And if you want to use the app to track your performance, you have to manually record which shots were successful.
That said, I think Beretta's onto something – the GunPod is a product worth improving, and worth using in its current state.
$1,500 for compact, $1,600 for black synthetic, $1,700 for Realtree Max-5. www.berettausa.com
– Holly Heyser, editor
FEDERAL BLACK CLOUD FS STEEL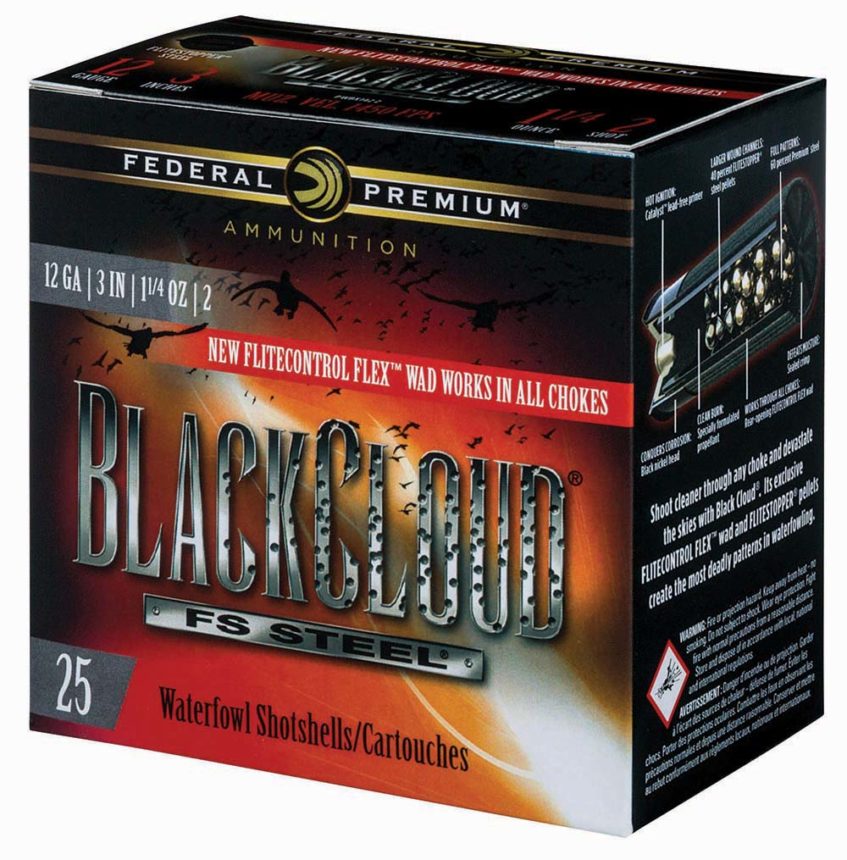 Federal introduced a redesigned Flitecontrol Flex wad for its popular Black Cloud ammunition to ensure it works well with all chokes, including ported chokes.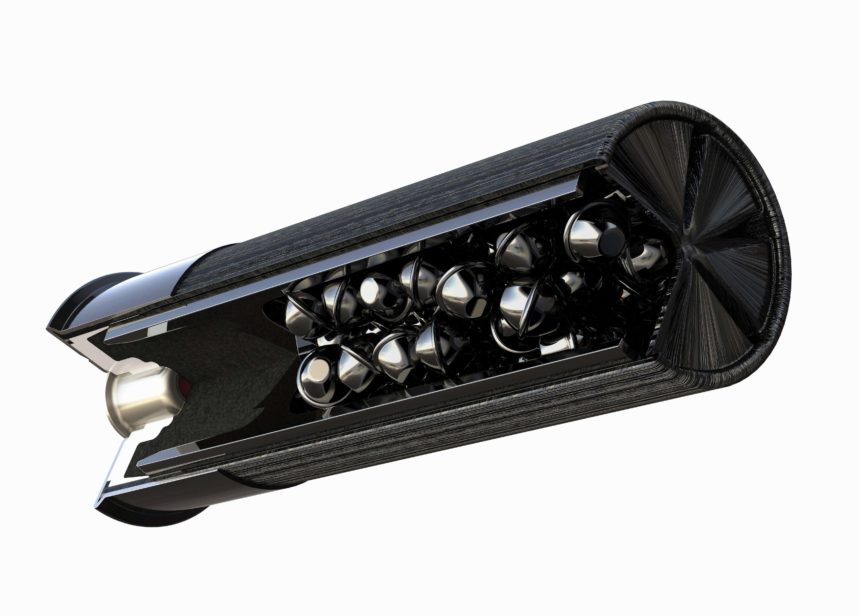 "The wad's redesigned, rear-deploying brake fins and side-mounted vents stimulate the payload for separation from the wad at precisely the right moment for the densest, most consistent patterns possible," said Dan Compton, senior ammunition product line specialist for Federal Premium.
The result: Variation in pattern efficiency has been reduced 36 percent in ported choke tubes and 41 percent in all other choke tubes with all shot sizes.
$21.95-$36.95. www.federalpremium.com

LaCrosse didn't just think of women with these waders – they thought of everything!
These women's waders come in shoe sizes 6-10, are adjustable at the hips and chest for perfect fit, have a convertible upper that allows you to convert them from chest waders to pant waders, have a fleece-lined front handwarmer pocket and have Y-back suspenders that stay put.
We know the waders look pretty straight in the photo, but the adjustability makes them work for curvy women too – we tried them on!
$330. www.lacrossefootwear.com
Benelli SBE3

If you've been thinking about buying the Benelli Super Black Eagle 3 (I bought one last year and love it), you have new options this year.
The SBE3 is now available in left-handed models in Realtree Max-5 and black synthetic, and if you're cool with a righthanded gun, you have two new options as well: Gore Optifade Marsh and (the very pretty) Satin Walnut, which has a Progressive Comfort stock.
What is Progressive Comfort? Because it's wood, it can't use the Comfort Tech 3 system, which relies on synthetic chevrons embedded in the stock to absorb some of the recoil. But it does have the same recoil-absorbing system and cheek pad as the Benelli Ethos.
$1,899 for black synthetic, $1,919 for Satin Walnut, $1,999 for camo (three patterns available: Realtree Max-5, GORE OPTIFADE Timber, Mossy Oak Bottomland). www.benelliusa.com
– Holly Heyser, editor
Aves Hybrid Elite Pack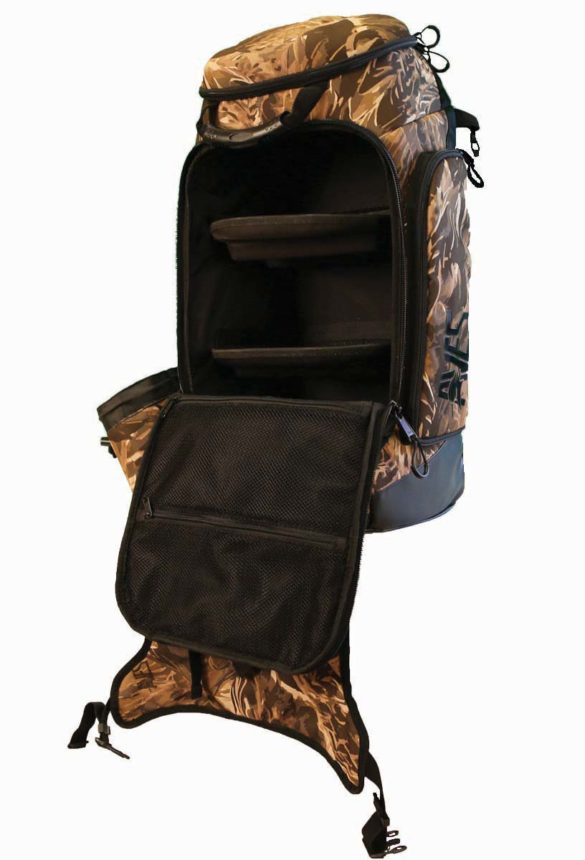 There's a new kid on the block in the waterfowl industry: AVES (that's the scientific class of all birds) was founded by Georgia brothers Hunter and Rhett Strickland (you might know Hunter as a pitcher for the San Francisco Giants). Their first product on the market is the thoughtfully designed Hybrid Elite Pack.
The center compartment of the pack is an adjustable shelving system to eliminate what we all dread: endless digging around in a dark pack to find what you need. A top compartment with a hard-shell lid can house your mobile device, three choke tubes, sunglasses and other small items that need a little extra protection.
There's a built-in strap with four accessory/gun hooks that will secure the pack to any tree up to 5 feet in diameter, and a built-in rain fly to protect your pack in case you're caught in a deluge.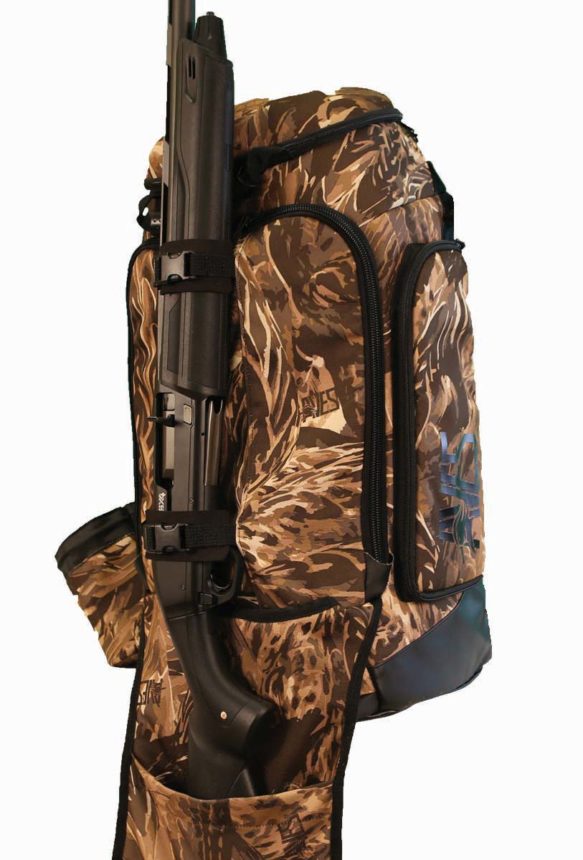 The front flap includes a gun holder that will come in handy on a long trek to your spot (you know if you sling a gun strap over your shoulder when you're already wearing a backpack, the gun always slips off).
There's a cup holder on a swivel so it works whether the pack is lying flat or hanging upright. And in case you pack heavy, there are three large grab handles that'll make it easy to heave this into your truck.
$199.99. www.aveshunting.com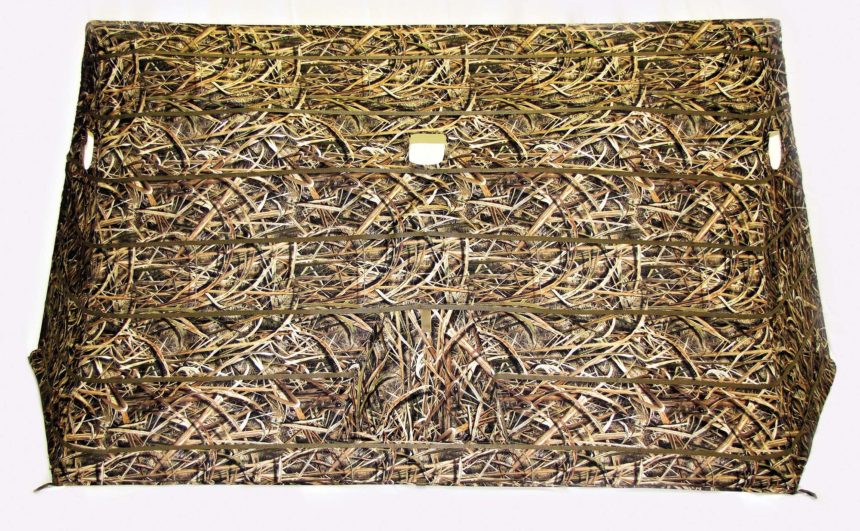 This 2- to 3-man panel-style hub blind sets up and breaks down quickly, making it easy to move if you find you're not on the X.
Stubble straps hold vegetation to help you blend in, and grommeted anchor points and stakes hold the blind in place. There's a roll-up dog door, and three Safety Zone gun rest ports, designed to keep gun muzzles pointed outside, away from all hunters. Made with a polyester skin, aluminum tubing and fiberglass support rods, it weighs under 10 pounds.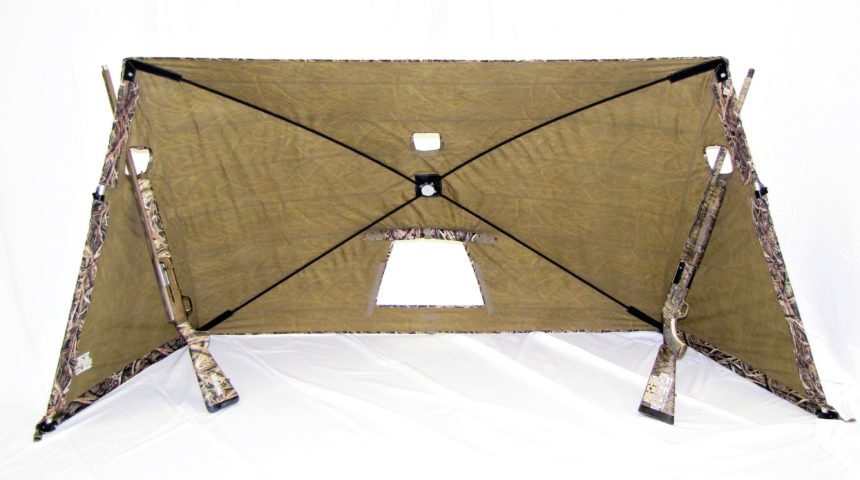 Assembled, it's 6.5 feet wide, 4 feet tall and 3 feet deep.
$169.99. www.heavyhauleroutdoorgear.com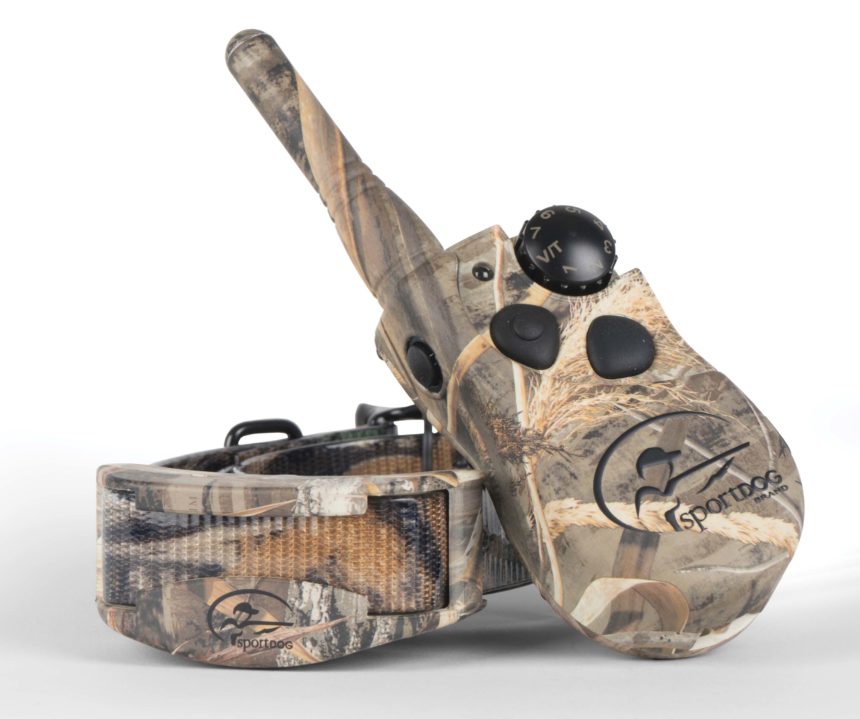 The WetlandHunter 425 is an advanced, compact e-collar system geared toward the waterfowl hunter.
Switch instantly between static stimulation, vibration and tone to fit the correction or communication to your dog's temperament and learning ability.
Finished in Realtree Max-5®, this collar has a 500-yard range, is completely waterproof and submersible, can expand to three dogs with purchase of Add-A-Dog® collars, and charges in two hours.
$194.95. sportdog.com
Pointer Phenoma

This semi-auto from Legacy Sports International puts a versatile duck gun in reach at $607 to $751, depending on gauge, finish and whether it's chambered in 3 inch or 3.5.
Formerly known as the Pointer Deluxe, the Phenoma is a gas-operated gun with a 28-inch barrel. The 12 gauge version comes in black synthetic, Realtree Max-5, Mossy Oak Bottomland, Obsession and black/green synthetic; 20 gauge comes in black synthetic. It comes with five chokes, shims you can use to adjust drop and cast, and spacers to adjust the 14-inch length of pull.

Beretta came up with an A400 upgrade this year – the A400 Xtreme Plus – and it has some sweet new features, which I was able to test this summer at skeet.
Beretta gave it some of the beloved features of clays guns, namely a fat charging handle and an oversized, grooved bolt release tab that I loved. Both will be easier to find with gloved hands. When I was admiring (pawing) the gun, it was a little too easy to hit the bolt release, but that wasn't a problem at all once I started shooting.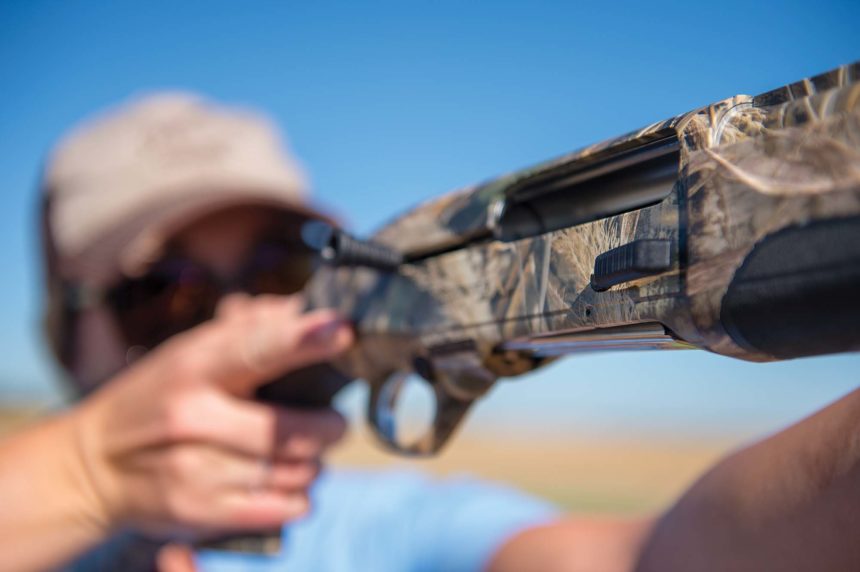 The Xtreme Plus also has a softer comb insert, and a longer forcing cone (the part where the diameter of the chamber reduces to the diameter of the bore), which could help improve shot performance when you're really reaching out there.
$1,750 for black synthetic, $1,900 for camo (three patterns available: Mossy Oak Bottomland, Realtree Max-5, KO True Timber DRT). www.berettausa.com
– Holly Heyser, editor

Banded's RedZone Elite breathable waders come in insulated and uninsulated versions, feature built-in gaiters for extra protection, have a fleece-lined chest pocket, include an internal pocket that allows you to use your mobile device without removing it, and have side adjustments for a custom chest size.
And if you're not an "average guy," good news!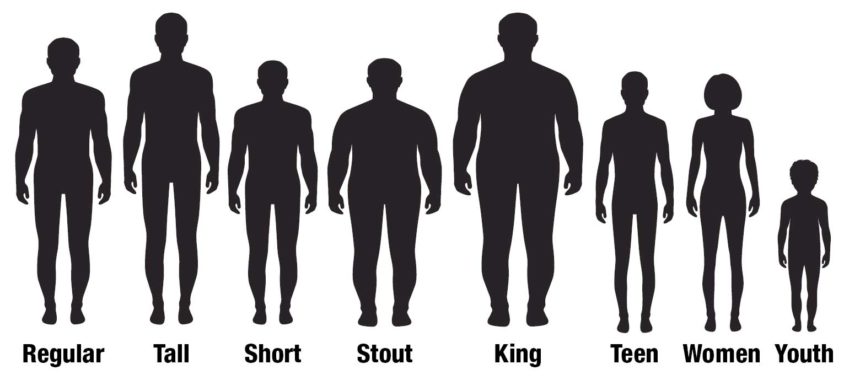 They come in a wide variety of shoe and body sizes: men's 8-18, regular, short, stout, king and tall bodies; teen wader sizes 5-10; youth wader sizes 13-8Y and women's wader sizes 5-10W.
$299.99 to $379.99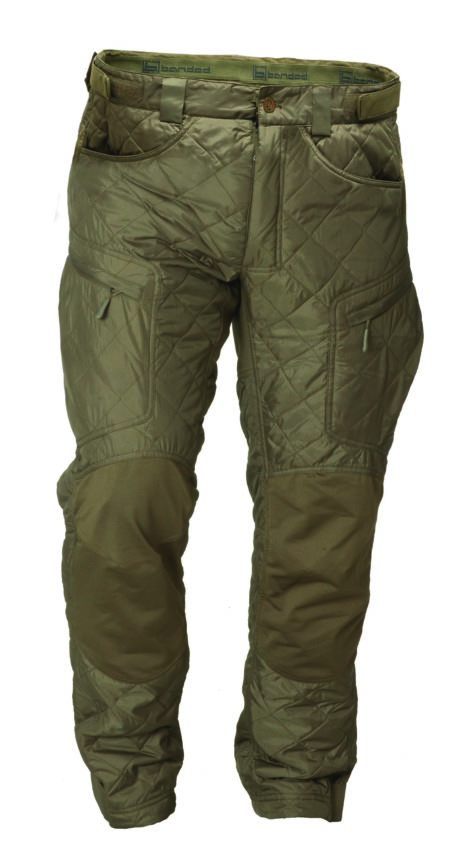 If you want only one pair of waders, the RedZone base pant is the perfect item to pair with the uninsulated waders for those days when the hunting gets frigid. Loaded with pockets (including zippered thigh pockets), you can wear these in public and not feel like you're walking around in your jammies. Available in 25g or 60g PrimaLoft.
$99.99-$119.99 Banded.com

Greenhead Gear has a major update to its Pro Grade line this year: the XD Series – that stands for "extraordinary detail."
These decoys come in seven poses and they feature extraordinary detail (including ruffled feathers!), a vibrant paint job and color that changes from one side to the next to create the illusion of motion. They're also soft and supple, designed to take the beating that we tend to dish out.
$75/dozen. averyoutdoors.com
Sitka Delta Wader

Long-awaited and already hard to find, Sitka's new Delta Wader is an ethos – by aspiring to be "the last wader you'll ever own," the company wants to keep waders out of landfills.
Designed to be "100% serviceable," you can send it back for repairs, and the boots can be replaced.
They're made of breathable GORE-TEX Pro laminate, feature LaCrosse AeroForm insulated boots and have shins and knees reinforced with a foam pad. The no-buckle strap is brilliant (buckles do NOT belong where you mount your gun).
Available in six men's shoe sizes and 11 body types, with or without zipper front, Marsh and Timber camo patterns.
$849, $949 with zipper front. www.sitkagear.com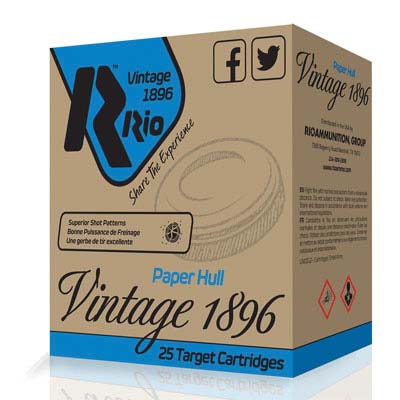 Rio released these paper-hulled target loads this year to appeal to the nostalgic among us, but I like these because paper is both renewable and biodegradable.
Hopefully you pick up your spent shells when you're done shooting, but if you miss a couple of these, they're less of a stain on the landscape. At precisely the color of dry California grasses, they're also a little harder to see.
Oh yeah, the important part: These pattern nicely and smash clays well. Comes in velocities from 1,150 to 1,350 fps, payloads from 1 to 1 ¼ ounces and shot sizes of 7.5, 8 and 9.
$9.99/box. www.rioammo.com