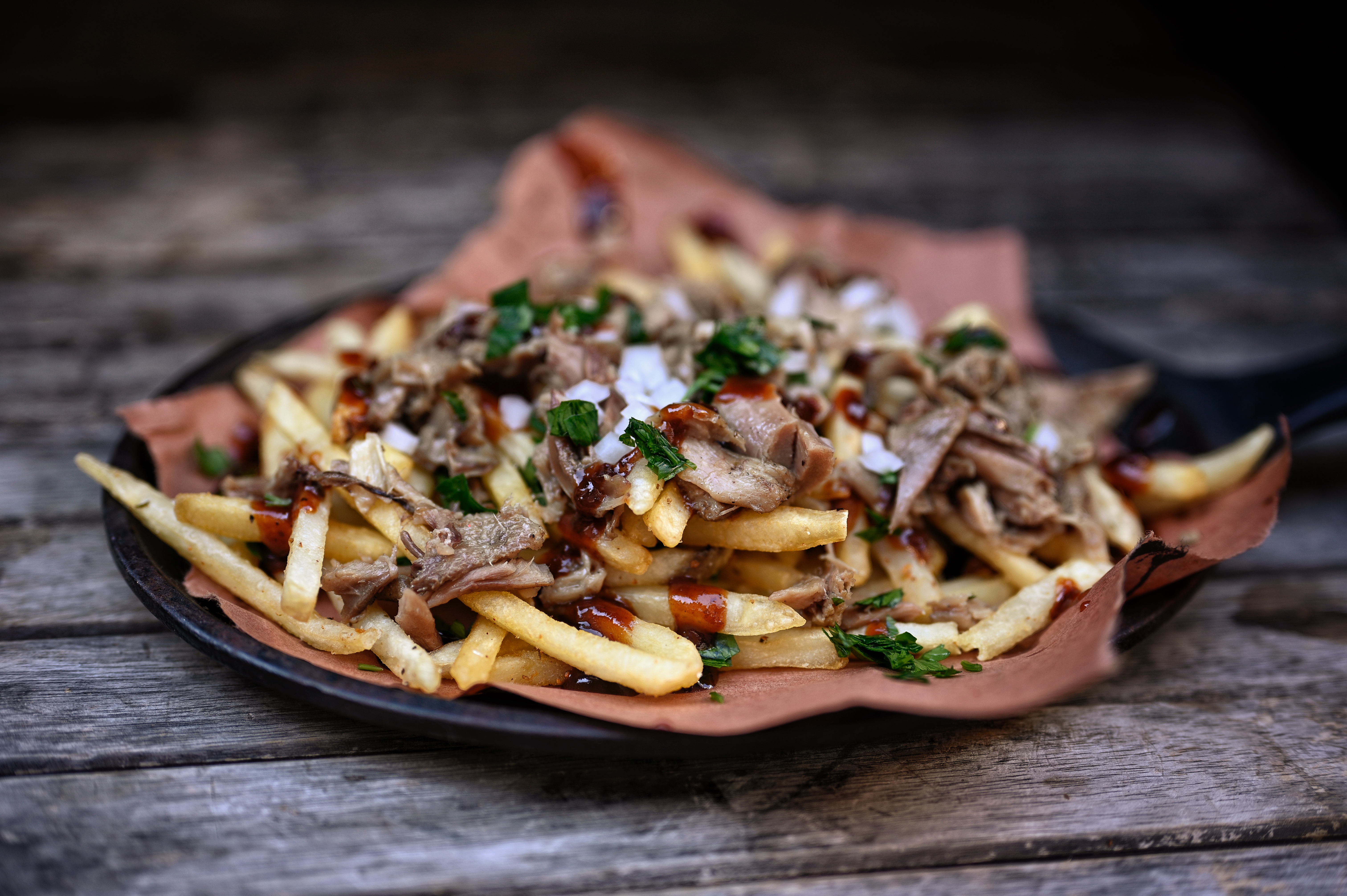 Nov 15, 2023
Duck Confit Garlic Fries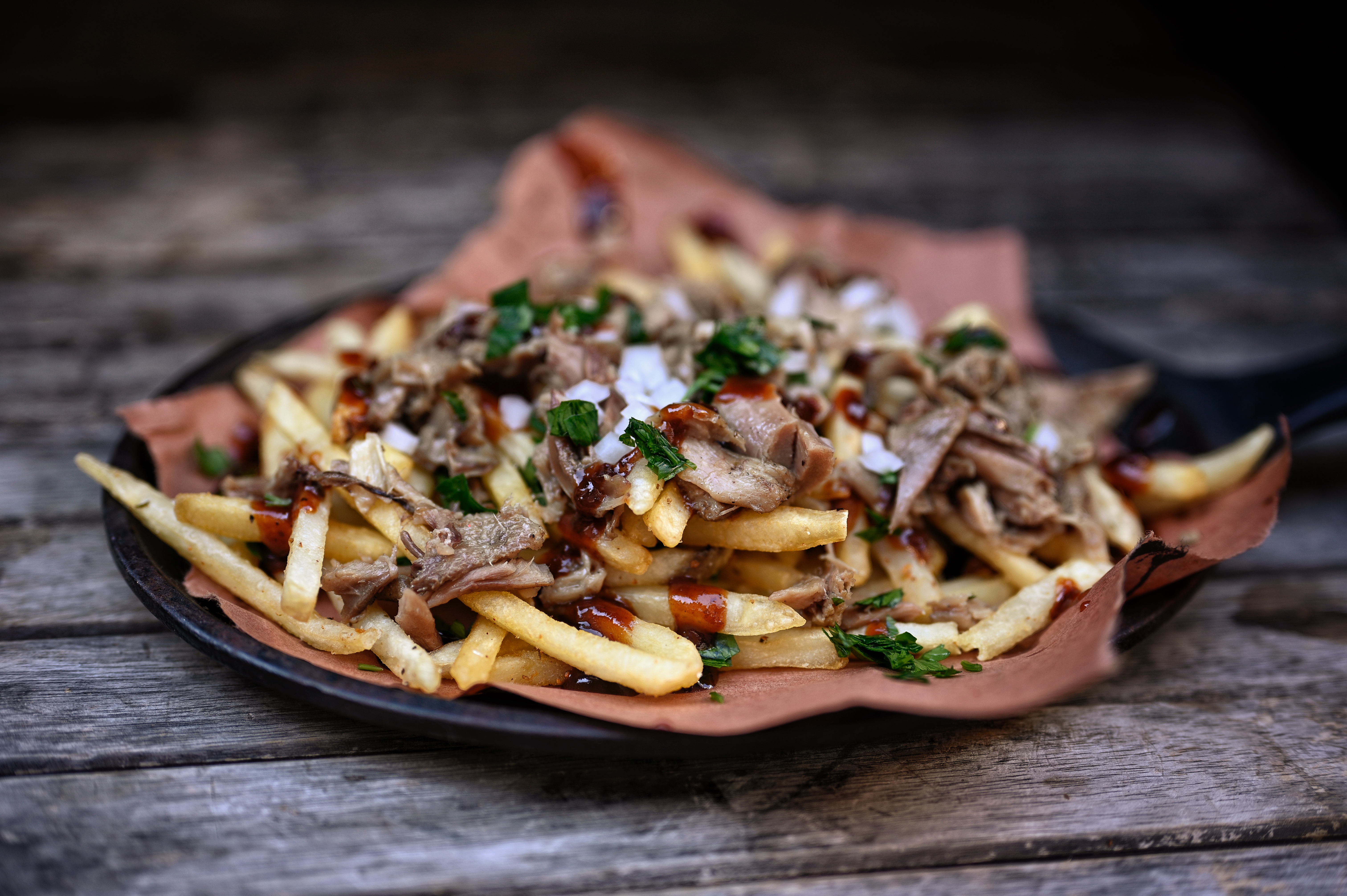 Duck Confit Garlic Fries
Prep: 10 mins
Cook: 12-24 hours
Active cooking: 15 minutes
Ingredients:
Confit:
4-6 duck legs and thighs
Salt & Pepper
4 garlic cloves, minced
3 sprigs thyme
3 tbsp butter (if ducks are not fatty)
Fries:
1-pound fries
(Fresh or frozen)
4 cloves garlic, minced
2 tbsp parsley, chopped
½ tsp sea salt
½ tsp cracked pepper
½ tsp paprika
1 cup bbq sauce
¼ white onion, diced
Directions:
In a vacuum seal bag or freezer ziplock bag, add garlic and thyme, season duck legs and thighs with salt and pepper and place into the same bag . If your ducks lack fat add 2 tbsp butter. Vacuum seal or close tight. If using a ziplock bag, use the water displacement technique. This is where you slowly lower the bag into the water, and it pushes all the air out as it goes around the food. Then zipperlock the bag shut

In a preheated water bath of 155º, lower your bag into the water and slow cook your duck for 8 hours. Topping off water if it begins to evaporate. If the bag floats you can weigh it down with a wet kitchen towel placed on top of the bag. This can be done with a sous vide or fill a heavy bottom pot on a low simmer. Just keep water at 155º -165º

After cooking, remove the duck from the water bath and transfer to the refrigerator to chill, the duck can be kept in that bag for 1 week or frozen for 6 months.

When ready to make fries, cook fries according to the bag or fry fresh cut until crispy.

While fries are cooking mix together garlic, parsley, salt, pepper and paprika

As soon as fries come out of cooking oil or duck fat toss with garlic mixture

Reheat your duck confit

Plate fries and top with Duck confit and drizzled BBQ sauce.

Enjoy.
Jeremiah Doughty