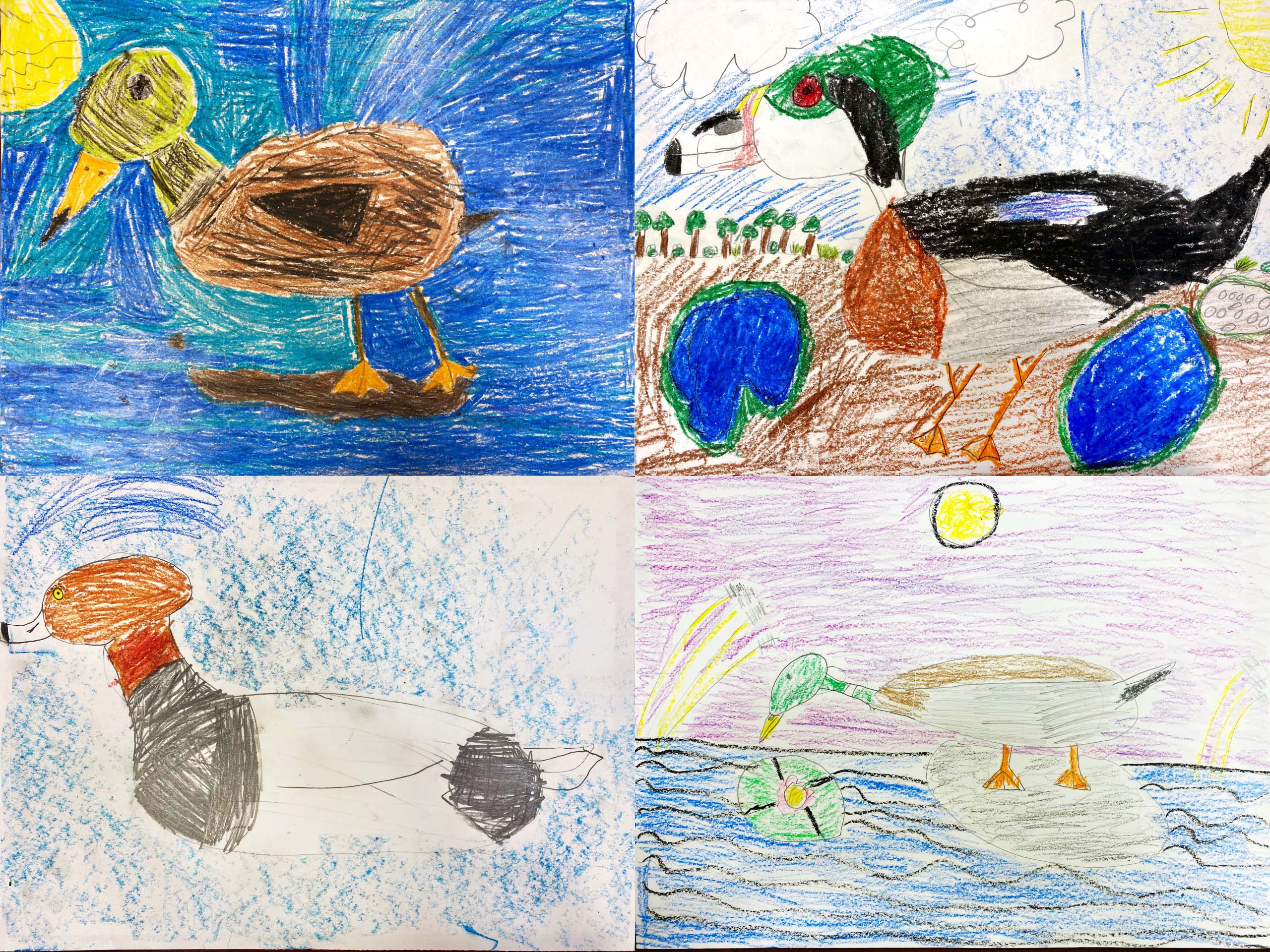 Mar 25, 2020
Draw-a-Duck Contest! Deadline 4-10-20
California Waterfowl's education team normally visits classrooms to teach kids how to draw ducks, but that's not an option these days. The solution? They made a "How to draw a duck" video tutorial to reach kids remotely - scroll down to watch!
Ready to have your kids give it a try? Here's a little extra motivation: We're giving away five California Waterfowl Sprig memberships to the young artists who produce the best pictures. There are four grade-based categories – pre-K through 3, 4-6, 7-9 and 10-12 – plus a CWA staff favorite, which will be the featured "Member Photo" in the Summer 2020 edition of California Waterfowl.
Here's how to enter:
Have your child draw a duck using the tutorial below. The tutorial will get kids started, and they can add their own touches with crayons, paint, pens or whatever you have available!
Take a clear, well-lit photo of the picture or scan it, and email the full-sized photo (don't let your cell phone reduce the size!) to Miss Molly, our education coordinator, at mmaupin@calwaterfowl.org by midnight April 10.
Be sure to include the child's name and current grade in school.
Limit one entry per child.
Immediate families of CWA staff are not eligible to enter.
We encourage you to also post the drawing on social media using hashtag #CWAduckdrawingchallenge and tagging us (@californiawaterfowl on Facebook and @calwaterfowl on Instagram), but entries must be emailed to be considered in the contest.
Our judges will be looking for creativity, execution and anything that delights them.
What are you waiting for?