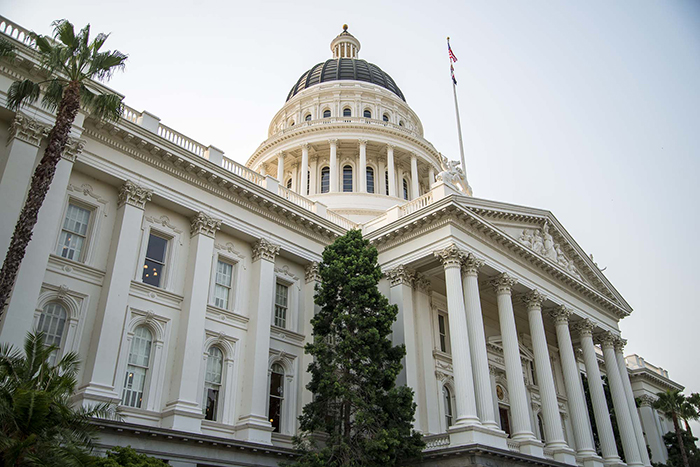 May 8, 2019
Don't just complain; come to the Capitol and make a difference!
Don't just complain about laws you don't like - join California Waterfowl at the state Capitol on Aug. 14 to talk to lawmakers and their staffs about how proposed laws affect waterfowl, wetlands and hunting!
A huge part of California Waterfowl's public policy efforts involves educating lawmakers about waterfowl conservation issues and the role hunting plays in conservation. Our policy team does a great job, but it's important for lawmakers to hear from ordinary waterfowl enthusiasts and hunters, too.
We'll start the day with a breakfast meeting where we prep you for the conversations you'll have that day, then we'll start hitting lawmakers' offices - including the governor's. Lunch and parking are on us! The entire event will run from 8 a.m. to about 5 p.m.
Here are some of the things we'll be talking to lawmakers about that day:
Firearms Tax
AB 18 (Marc Levine, D-San Rafael) which would impose an excise tax on handguns and semiautomatic rifles to fund the California Violence Intervention and Prevention Program. View the bill here.
Junior License Age Extension
AB 284 (Jim Frazier, D-Oakley), which would make permanent the 2014 law extending junior hunting license eligibility to youth ages 16 and 17 at the beginning of the license year (July 1). View the bill here.
Conservation Funding
SB 474 (Henry Stern, D-Calabasas), which would extend the sunset date on the Habitat Conservation Fund. The Fund has been used to restore and enhance wetlands and other waterfowl habitat on State Wildlife Areas as well as purchase lands that are open to hunting and fishing.
Read more about legislation CWA is advocating for or against, as well as the letters we've written to lawmakers, here.
To attend Lobby Day at the Capitol, contact CWA Vice President for Public Policy and Legislative Affairs Mark Hennelly at mhennelly@calwaterfowl.org.