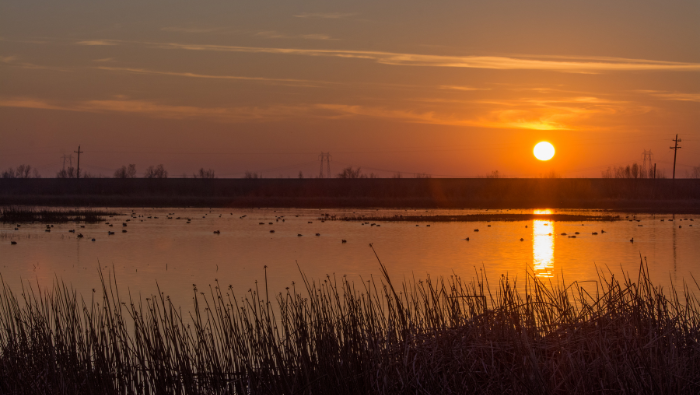 Jan 4, 2023
F&G Commission Considers Several Issues of Interest to Waterfowl Hunters
California Waterfowl staff recently traveled to San Diego to provide testimony on a number of issues pending before the California Fish and Game Commission.
In coordination with local North Coast waterfowl hunters, we opposed a petition to close hunting at Lake Earl Wildlife Area in Del Norte County. The petition relied largely on unsubstantiated public safety arguments. In our testimony, CWA pointed out that shotguns used in waterfowl hunting have a limited effective range and that there is no history of hunting accidents to justify a closure. We also noted that public hunting opportunities on the North Coast are limited. If Lake Earl were to be off-limits to hunting, that would leave local waterfowlers with few other public opportunities.
The Commission voted 4-0 to deny the petition.
We also expressed concerns over a regulatory proposal to overlap the youth waterfowl hunting days with those of the veterans/active military duty hunt.
The youth hunt weekend has traditionally been focused on providing a high quality experience that is centered around youth recruitment. Mixing in adult hunters could compromise that experience, particularly on some public areas in the Sacramento Valley and Northeastern CA which already receive significant hunter pressure on the youth hunt.
As examples, at Modoc National Wildlife Refuge this last fall the youth hunt was fully subscribed for the hunt quotas provided. At other public areas like Little Dry Creek WA and Colusa NWR, the combined total number of hunters from the 2022 youth and veterans hunt exceeded the hunt quota for those refuges, according to the Department of Fish and Wildlife's data.
A number of factors, including the January 31 regular season closure and the fact that there is only a 14 day window for these special hunts to occur either before or after the regular season, make it challenging to appropriately time them. CWA will be looking to input from its Regulations and Traditions Committee as how to best fit these hunts in the future. The R&T Committee meeting will be held in late March or early April.
CWA also:
1) Supported the implementation of electronic hunting and fishing licenses via a mobile app. Doing so would not only update California's licensing system and align us with many other states that offer this service, but would make it easier for hunters and fishermen to display their license in the field to enforcement or at check stations at public areas.
2) Supported the Commission's efforts to honor newly inducted members of the California Waterfowlers Hall of Fame, which "recognize(s) those individuals who have made the most significant/outstanding contributions to enhancing the status of waterfowl in California." The new members are as follows:
William F. Berry, who provided critical philanthropic support to numerous wildlife habitat conservation efforts and organizations.
Glenn Olson, who worked on behalf of the Audubon Society for 4 decades in the public policy arena and served in leadership positions on several critical bird conservation commissions and councils, including the North American Wetlands Conservation Act Council.
Dr. Jim Sedinger, who has published nearly 200 scientific papers on waterfowl, including key studies on black brant, California's only sea goose.
Bob Schaffer, who was Chair of the Central Valley Joint Venture and helped to establish habitat goals and objectives for waterfowl in California that are instrumental to how we manage and conserve waterfowl habitat.
Jimmy Smith, who helped lead an effort to restore and properly manage the South Spit of Humboldt Bay, which especially benefitted black brant and local waterfowl hunters.