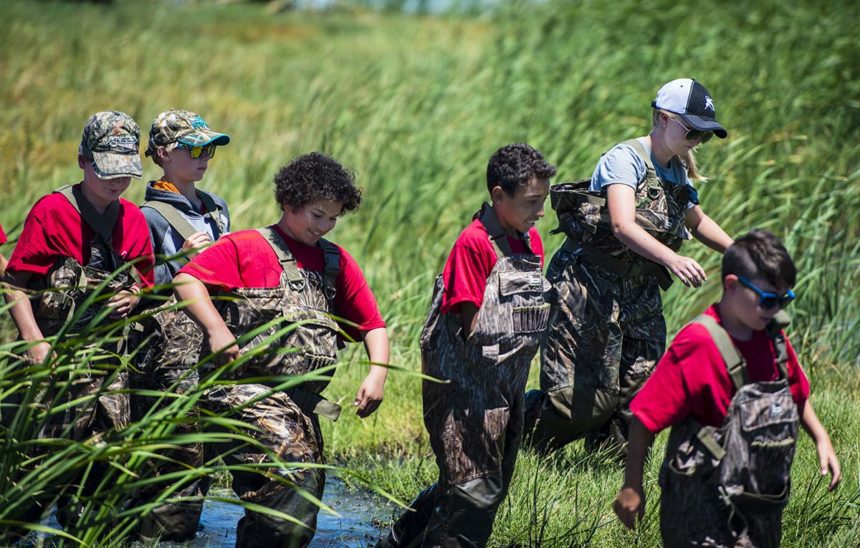 Apr 26, 2021
CWA partners with KOSC on summer youth camps
SUISUN, CA—After a one-year pandemic-induced hiatus, youth camps are returning to Grizzly Ranch this summer, thanks to a partnership between California Waterfowl and Kids Outdoor Sports Camp.
A beginner camp (includes Hunter Education classwork) will be held July 11-15, and an advanced camp will be held July 18-22. In addition, KOSC will hold three camps at Six Point Ranch in Potter Valley (Mendocino County) and one at Bird Haven Ranch in Glenn County.
These five-day camps for youth ages 9-16 cost $800 per child, and scholarships are available. For more information, please visit KOSC's website.

California Waterfowl suspended its youth and adult camps and clinics last spring as Covid-related restrictions made it impossible to hold events, and layoffs in June eliminated most of our camp staff.
The easing of pandemic-related restrictions appears to be close, but until CWA can resume its normal lineup of fundraising events, revenues will remain well below normal, which is preventing a return to normal staffing levels.
This camp will be very similar to CWA's camps, including shooting (archery, rifles and shotguns), fishing, sports and games. At the advanced camp, there will also be hawk and knife (throwing axes and knives at stumps), as well as conservation projects. CDC Covid-prevention protocols will be followed.
California Waterfowl remains committed to a robust education program to introduce California youth to the joys of waterfowl and wetlands, whether through K-12 school programs or hunter training camps and clinics. While a complete resumption of education activities is not yet here, we are excited to partner with KOSC to begin edging back toward normal.