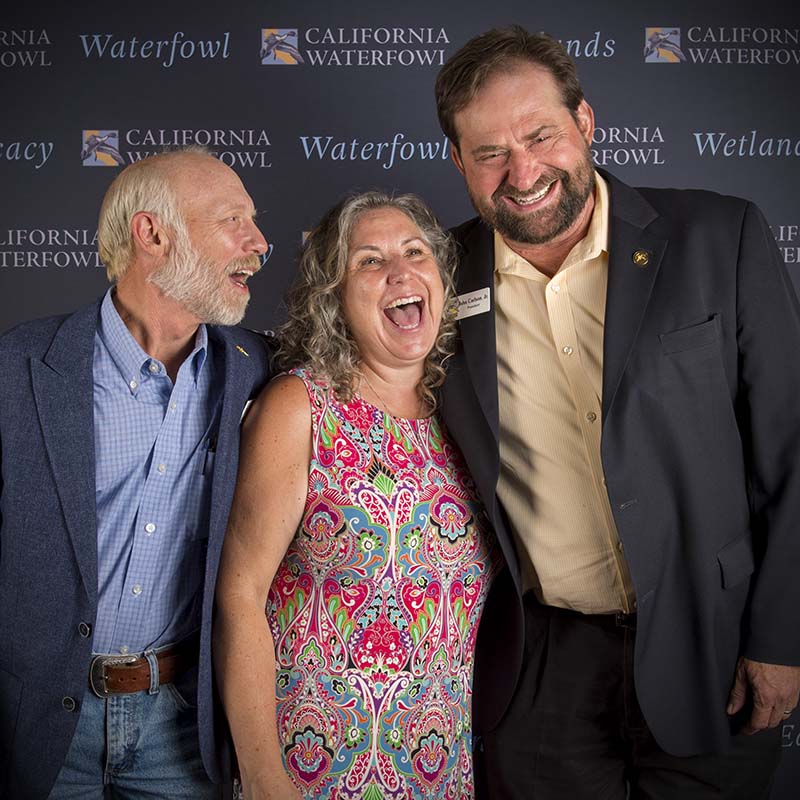 Apr 24, 2020
CWA expands major donor levels, adds a membership level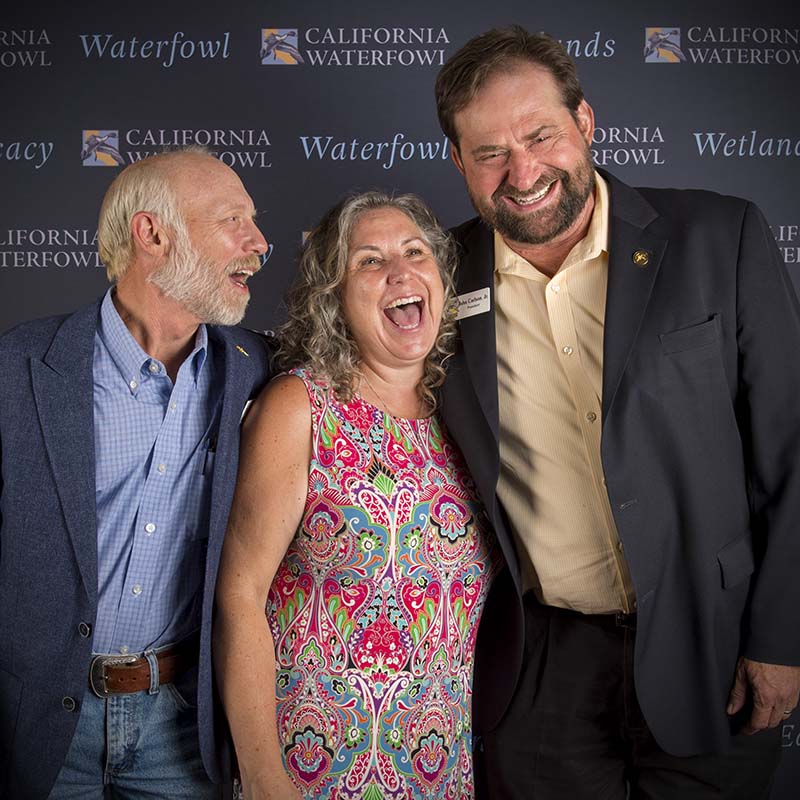 In celebration of its 75th Anniversary, California Waterfowl has revamped its major donor levels to broaden recognition for the supporters who make our important work possible, and introduced a new intermediate membership level.
MEMBERSHIP
Membership now comprises three levels: Annual Member, the new Annual Sponsor Member, and Life Member.
"We've been hearing for some time now that our supporters wanted the opportunity to support waterfowl, wetlands and hunting at a higher level than the $35 annual membership, without necessarily committing to a $1,000 Life Membership," said Scott Mueller, vice president for fund and membership development.
"We're really excited about creating that opportunity," he said.
Mueller said the $250 Annual Sponsor Memberships would become a key part of local fundraising banquets, associated with low-odds raffles for special firearms when at least eight people sign up.
And under a current online promotion, for every eight Sponsor Membership signups we receive through our website, we will draw one to receive a CWA 75th Edition Weatherby Vanguard in 6.5 Creedmoor – a one in eight chance of winning the gun!
Learn more about membership levels here.
MAJOR DONOR LEVELS
Until now, California Waterfowl has recognized those who have given $10,000 or more as Major Donors, but starting this month, that recognition begins at $2,500 in cumulative giving.
"We want people to know that all gifts are greatly appreciated," said Michael Friedenberg, vice president for development. "Often, we find people do not consider themselves to be a 'Major Donor' because they reserve that title for those with significant wealth. We see it differently, because we see the power of their gifts to help us carry out our mission to grow California's waterfowl populations, wetlands and hunter-conservationist communities."
This change marks a realignment of CWA's Life Member program: Supporters at the three highest levels of Life Membership have automatically been given Major Donor status: Life Donor has become Major Donor, Life Sponsor has become Major Sponsor and Life Benefactor has become Major Benefactor. And all of these donors have retained their status in CWA's top membership tier as Life Members.
In addition, we have created a new level for entry into the Major Donor Program: Cumulative giving between $500 and $2,499 qualifies the donor as a Conservation Partner, and once $2,500 is reached, the contributor is recognized as a Major Donor. It can start with one donation today, or a pledge to meet a higher goal.
Supporters of California Waterfowl don't always realize the impact of their gifts, whether large or small. But we do. We see your impact in our incredible education programs, wetland restoration efforts, waterfowl programs, advocacy work and Hunt Program. And rest assured that with sustained effort, those impacts will be lasting.
Click here to explore the Major Donor Program, and click here to see what is included in donors' cumulative giving totals.