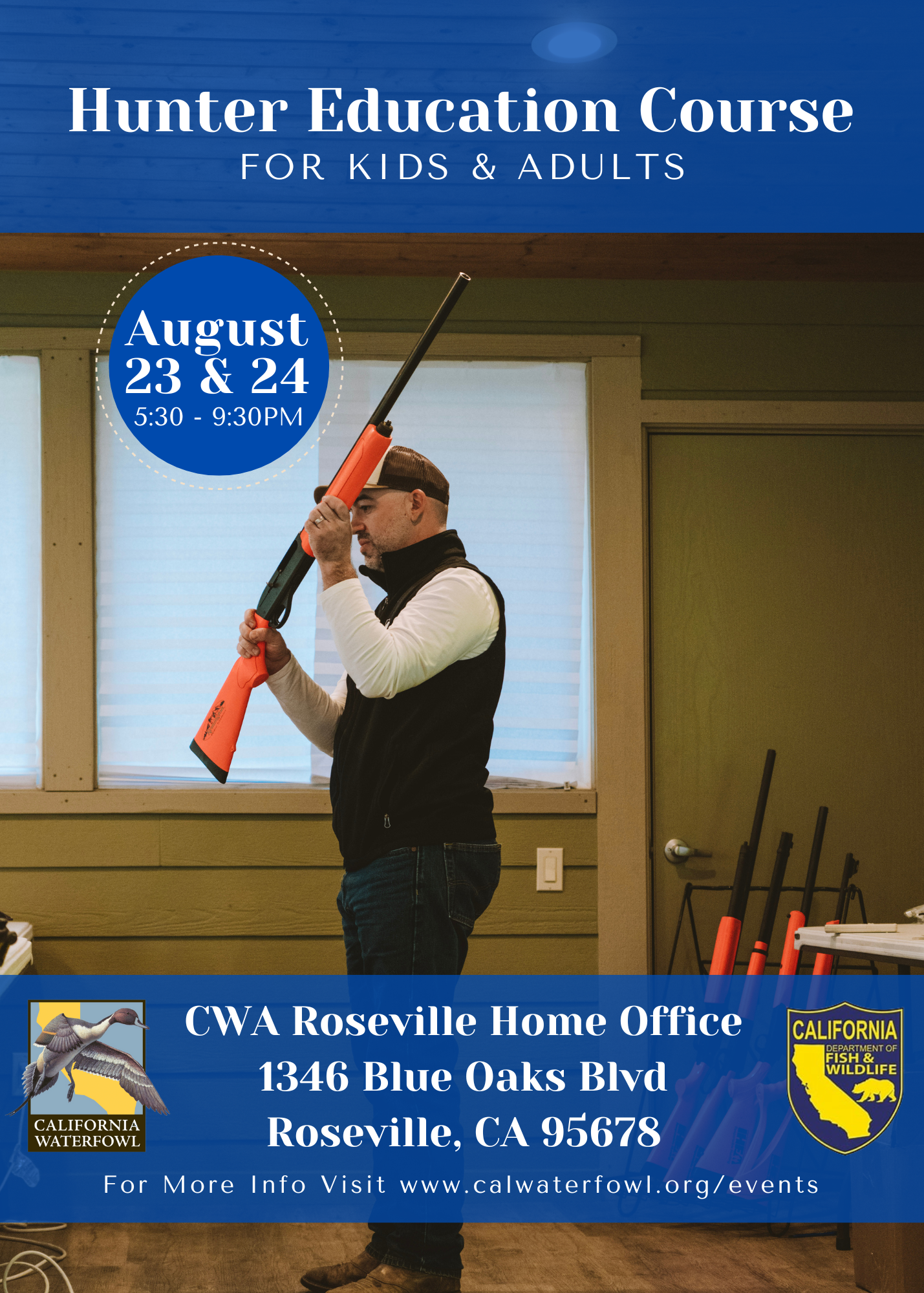 Jun 8, 2023
CWA & CDFW partner for Hunter's Education Course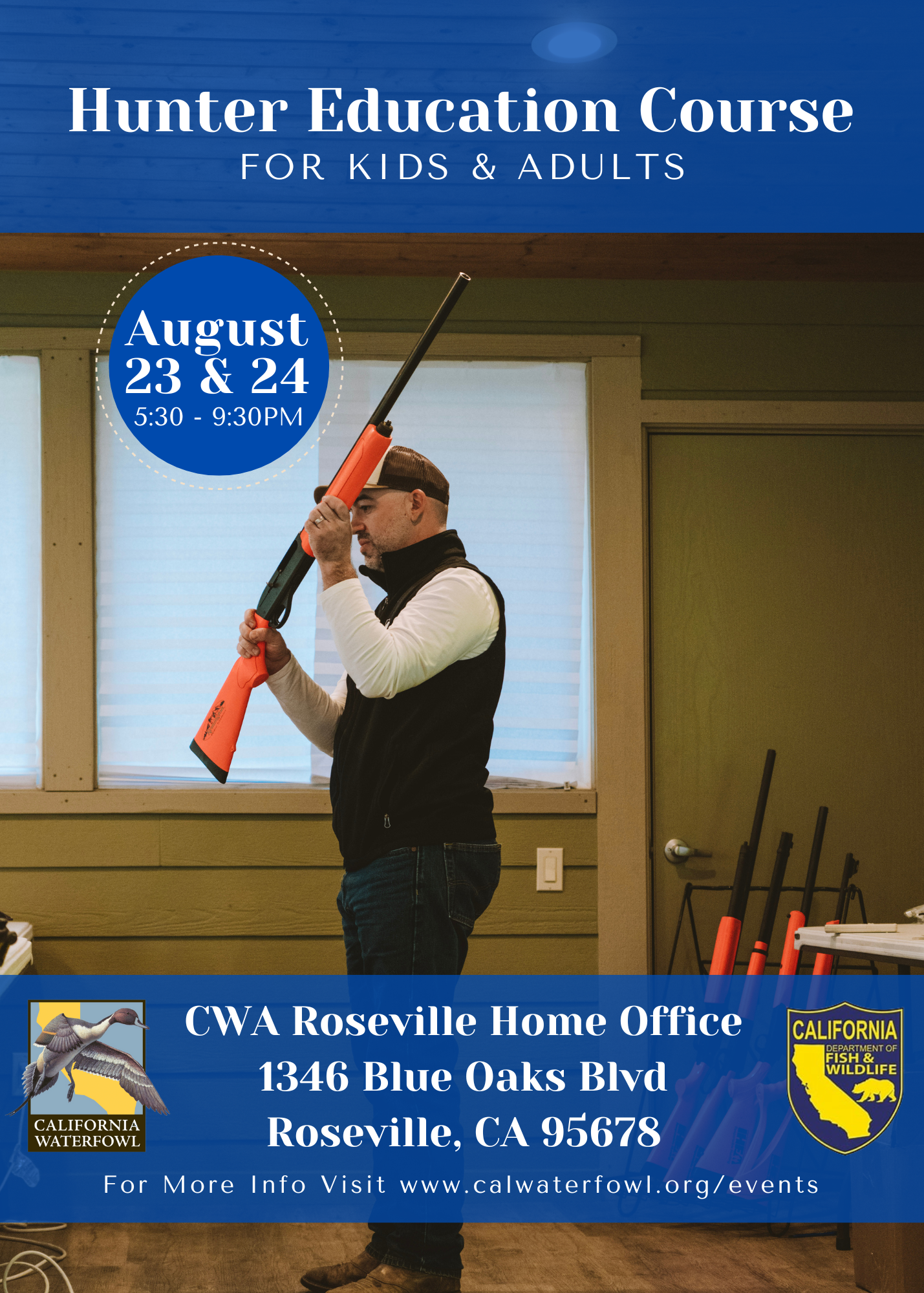 ABOUT THE EVENT
State required Hunter Education class teaching safety, wildlife conservation, hunter ethics, and regulations and laws related to hunting. Class fee is $10 cash only. Must attend both days. Prior to attending class, all students MUST study the below 'Study Guide' Units 2, 6, & 7 for at least two hours.
https://www.hunter-ed.com/California/studyGuide/201005
REQUIREMENTS
Important All students are required to obtain a California Get Outdoors ID (GO ID) prior to registering for California Hunter Education courses. If you have previously held a CDFW license (i.e. Fishing), your GO ID is printed on the license above your name. Click here to get a GO ID. Click here for instructions.
All students must download, print, and sign a Student Consent Form. Students 17 years of age and younger must have the form signed by a parent or guardian. The signed form must be brought to class.
In order to be certified the student must attend the entire class including all sessions. Students will need to show safe handling of firearms and pass the Hunter Education test with a score of 80% or better. There is no minimum age to attend California Hunter Education. Parents or guardians are encouraged to attend with young students, especially those younger than age 16, to help define new words or provide additional tutoring during and after class.
Special Accommodations If you require special assistance or accommodations, please see the form, Reasonable Accommodation: Request for Services. If you have any questions, please contact the instructor or regional director directly.
REQUIRED FILES
Required information or forms needed for this event.