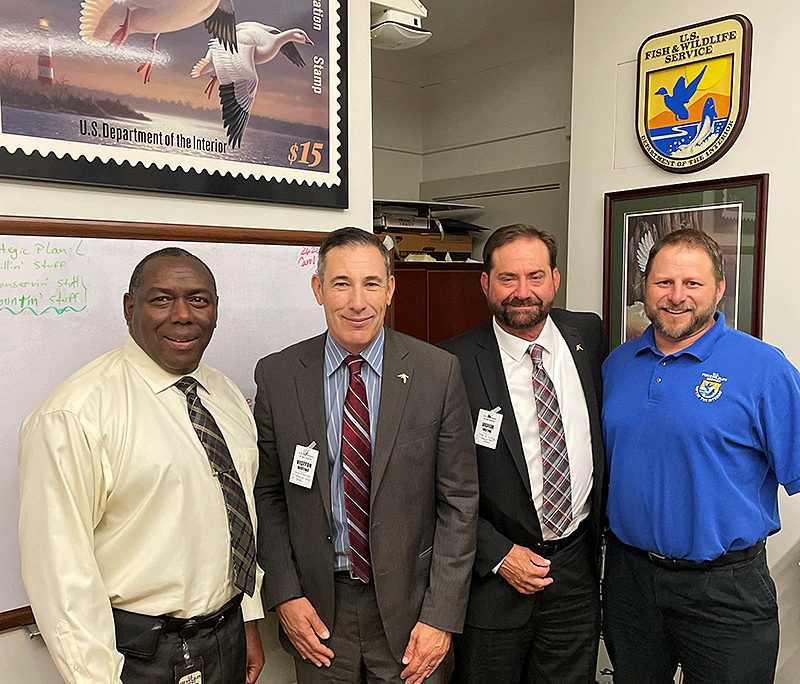 Sep 14, 2022
CWA travels to Washington D.C. to discuss Klamath Water Crisis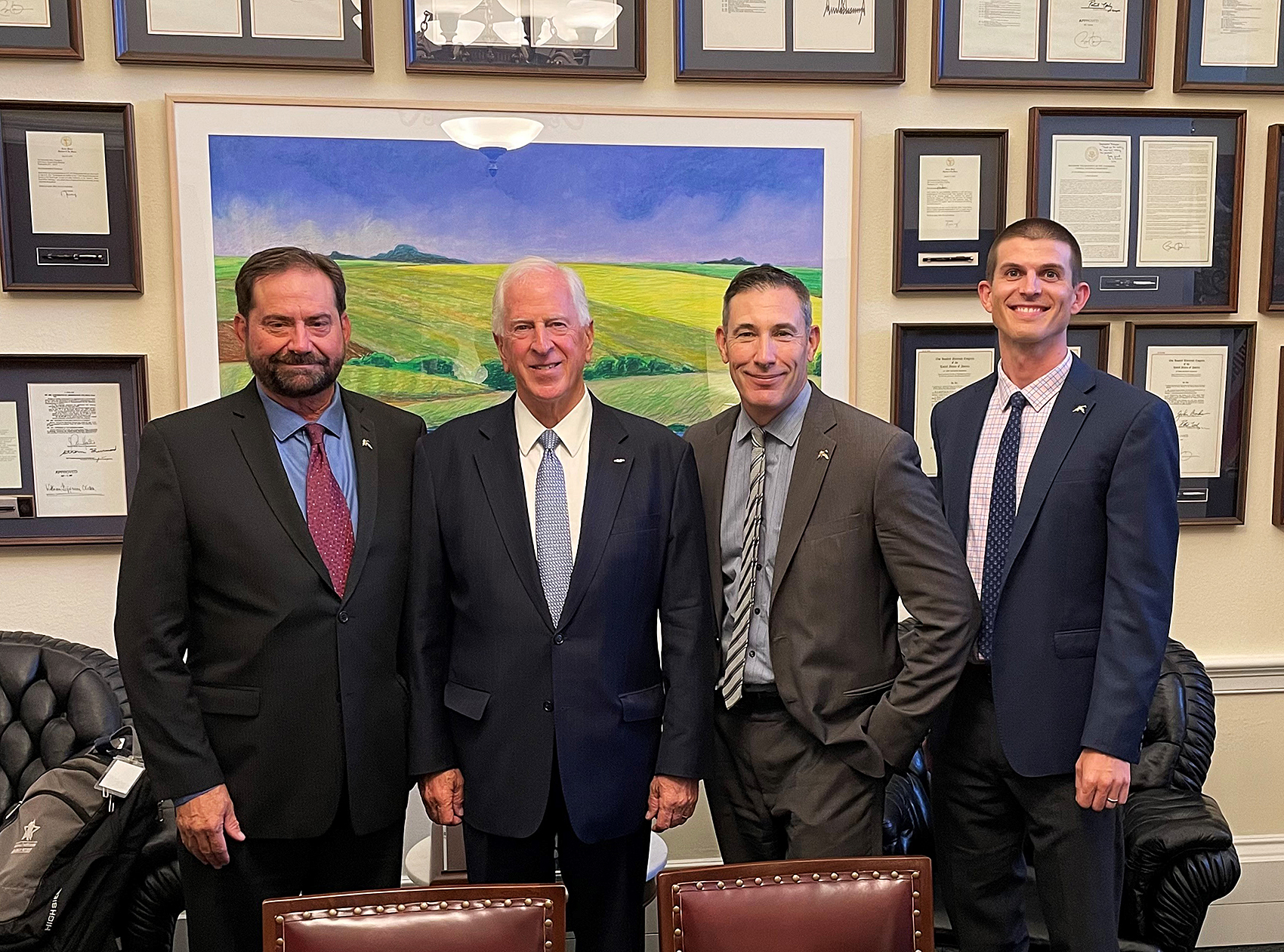 CWA president John Carlson, Jr., congressman Mike Thompson, CWA VP of advocacy Mark Hennelly and Garrett Durst, CWA's lobbyist in Washington D.C.
This week, California Waterfowl President John Carlson, Jr. and Vice President of Advocacy Mark Hennelly travelled to Washington D.C. to discuss the Klamath water crisis with members of the U.S. House of Representatives and top U.S. Fish and Wildlife Service staff.
CWA highlighted the fact that, for the first time, no flooded wetland habitat is available this fall for migrating waterfowl at the Lower Klamath and Tuke Lake Refuges, and how the dearth of water deliveries resulted in record low waterfowl counts in 2020 and 2021. We also reminded decision makers that, because of the ongoing water crisis, both refuges are closed to all hunting this season for the first time ever.
We also discussed how the water rights transfer that we facilitated over the last two years for Lower Klamath Refuge will be made permanent once an appraisal is undertaken and sufficient federal funds are paid to the landowner. This, along with the purchase of another 25,000 acre-feet of water which was identified as available from willing landowners, would eventually provide a more long-term, reliable supply of water for Lower Klamath.
CWA also discussed with the U.S. Fish and Wildlife Service the pintail adaptive harvest management revision work that is necessary to modify the pintail seasons and bag limit framework. We urged that once the new draft pintail model is developed, that it be made available to waterfowl scientists outside the federal government for peer review and comment.
Our trip to DC was carried out in coordination with our federal contract lobbyists at the firm Natural Resource Results. CWA also utilizes the services of a state contract lobbyist, Smith Policy Group, to assist with its state lobbying activities.
Attendance at the annual Congressional Sportsmans foundation banquet was also on the docket, with over 600 other people including congressmen and women, USFWS leadership and leaders from other national conservation groups including National Wild Turkey Federation, Ducks Unlimited, Safari Club International and many more.
For more information, visit our plan to help save Klamath at calwaterfowl.org/lower-klamath.