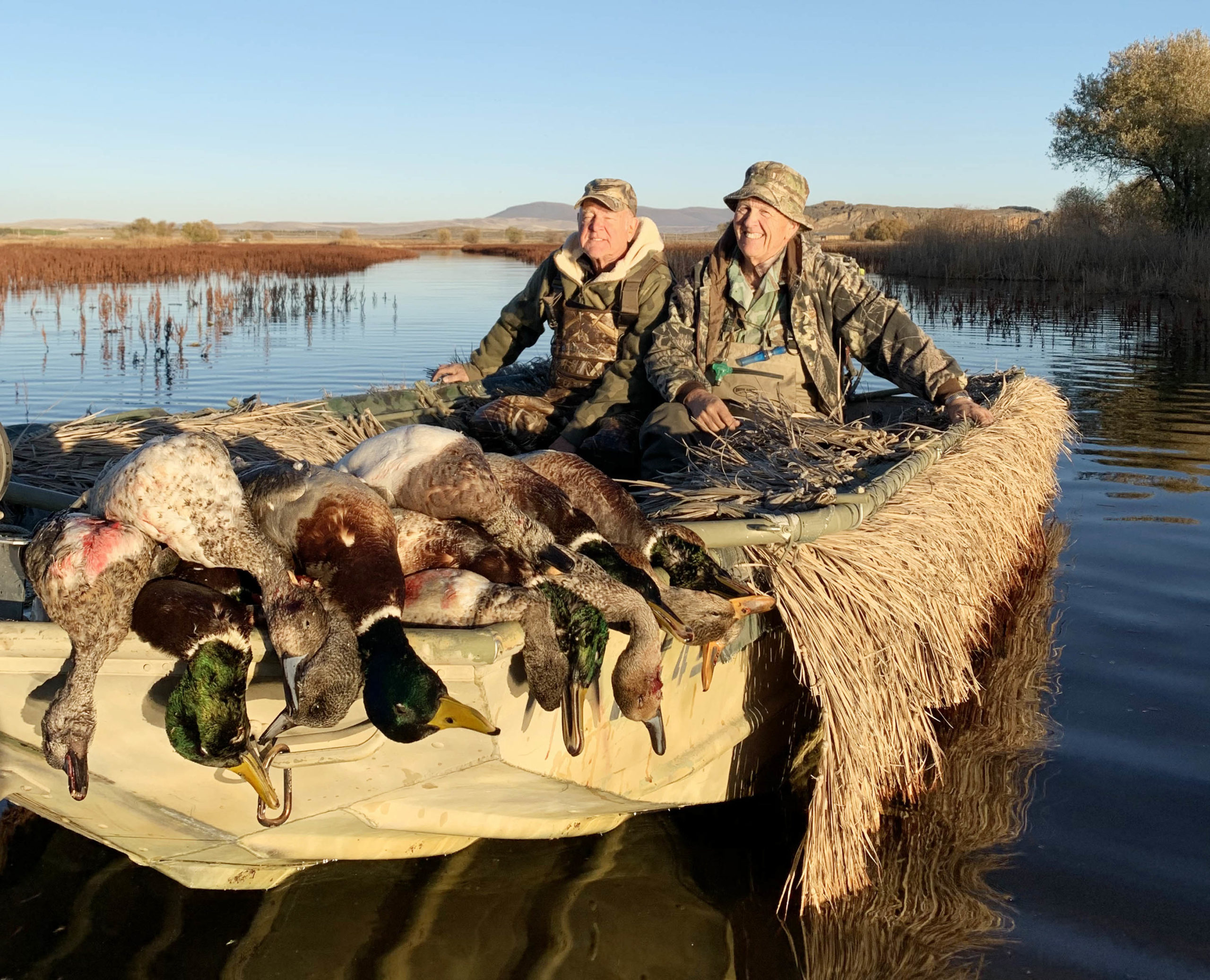 Oct 7, 2020
CWA applauds USFWS for reopening Sump 1A to hunting
On Tuesday, the U.S. Fish and Wildlife Service decided to reopen Sump 1A at Tule Lake National Wildlife Refuge to waterfowl hunting, as long as water levels permit. The sump, which includes a sanctuary area and is the largest marsh unit within the refuge, had been closed in light of poor water and habitat conditions generally and an outbreak of avian botulism that began this summer that killed an estimated 40,000 waterfowl and other waterbirds.
With Sump 1B mostly dry and no flooded marsh units available for hunting at nearby Lower Klamath NWR due to the ongoing water crisis that refuge is facing, public land waterfowl hunters have very few options. Turnout for opening weekend this season was significantly reduced from previous years, and hunters generally reported poor results.
Sump 1A has historically provided the most significant and consistent marsh hunting opportunity early in the season. CWA and local hunters represented by the Cal-Ore Wetlands and Waterfowl Council asked the Klamath Basin National Wildlife Refuge Complex manager and USFWS Region 8 manager to determine whether they had any flexibility possible to provide some additional hunter opportunity, including reopening Sump 1A as soon as possible.
"CWA greatly appreciates the refuge manager and USFWS's willingness to consider our concerns and provide some relief for hunters in this very difficult water year within the Klamath Basin," said California Waterfowl President John Carlson, Jr. "The hunting community highly values the quality outdoor opportunities that the Service provides on National Wildlife Refuge lands."
Sump 1A water levels are currently being lowered for maintenance purposes to compact sediment, improve water capacity and ultimately enhance waterfowl habitat functions, but this will also allow Sump 1B, which was drained earlier this year to promote the growth of waterfowl food plants, to flood up. Sump 1B, which also includes both hunt and sanctuary areas, will be open for hunting later in the season when water conditions allow.
"We also thank Rep. Doug LaMalfa for his support of the Klamath Basin waterfowl hunting community and the regional economic benefits it provides," said California Waterfowl Board Chair Rocque Merlo. "Earlier this summer, Congressman LaMalfa assisted CWA's Lower Klamath Task Force and local farmers' efforts to secure additional water deliveries for the refuges. This not only saved many waterfowl broods from stranding, but also reduced the severity of the botulism outbreak."