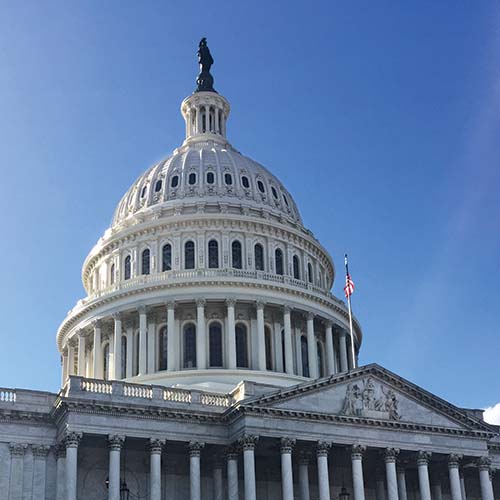 Dec 26, 2019
Critical waterfowl, wetland funding approved
by MARK HENNELLY, VICE PRESIDENT FOR LEGISLATIVE AFFAIRS AND PUBLIC POLICY
Over the last several years, California Waterfowl has increased its advocacy efforts at the federal level through additional outreach and trips to Washington, D.C., as well as by hiring a contract lobbying firm that specializes in natural resource and outdoor recreation issues.
In partnership with other waterfowl and hunting groups like Delta Waterfowl, Ducks Unlimited, Congressional Sportsmen's Foundation and the Grassland Water District, we have discussed a number of waterfowl- and wetland-related conservation issues with members of Congress and the Trump administration, many of which need increased funding.
This month, Congress approved – and the president signed – the following funding, all of which we supported:
• North American Wetlands Conservation Act (NAWCA) - $46 million, which is $4 million more than the program received in Fiscal Year 2019.
• Sites Reservoir - $6 million, which is $2 million more than FY19 (read more about CWA's support for Sites here).
• Modernizing Pittman-Robertson Fund for Tomorrow's Needs Act - Amendments allow up to $5 million of the revenues to be used for hunter- and shooting-sport recruitment programs.
• U.S. Fish and Wildlife refuge maintenance - $146 million, which is $6 million more than in FY19.
• CVPIA Restoration Fund - $54 million.
In addition, Aurelia Skipwith was recently confirmed by the U.S. Senate as director of the U.S. Fish and Wildlife Service. CWA supported her nomination early in the process and met with her to discuss Klamath Refuge water, pintail bag limits, refuge hunting opportunity and other issues. We are confident that she supports waterfowl conservation efforts and many of the interests of the sporting community. We look forward to continuing to work with her and her staff.
California Waterfowl believes hunters are a force for good in conservation, and our advocacy efforts address hunting, in addition to waterfowl and wetlands.