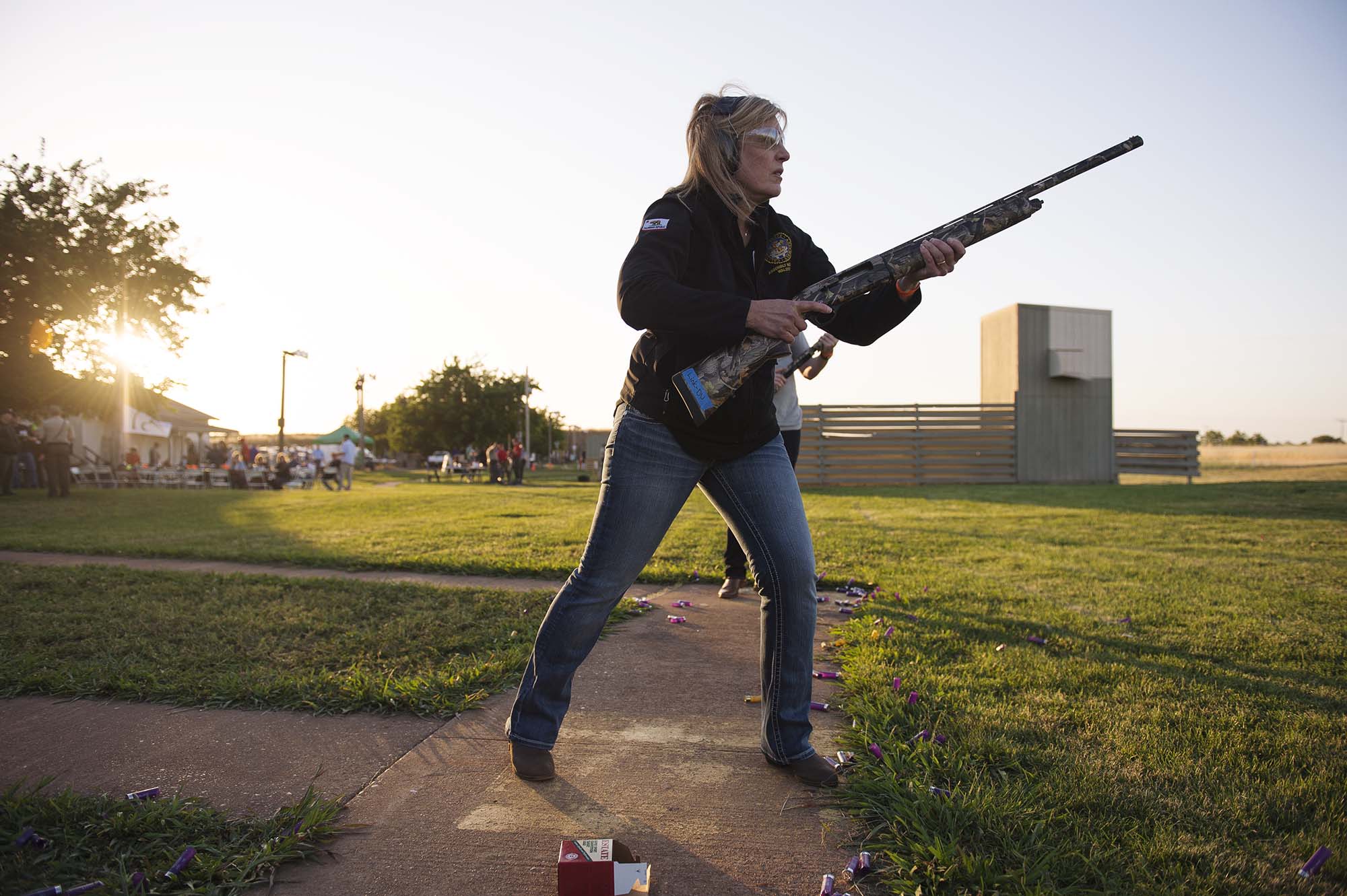 May 24, 2018
Calif. lawmakers, staff hit the shooting range
RANCHO CORDOVA—More than 80 lawmakers, Capitol staffers and representatives of sportsmen's groups took up arms Tuesday for the 15th annual California Legislature Outdoor Sporting Caucus Shoot at the Cordova Shooting Center. The message they heard: Firearms can be used in a safe and fun manner, and every shot fired supports conservation because of the Pittman-Robertson excise tax on ammunition.
The event gave novice- and non-shooters from the Capitol a chance to try out firearms and archery under the tutelage of California game wardens and archery instructors. More experienced shooters - including several of the lawmakers - enjoyed the chance to shoot together on a gorgeous – albeit windy – afternoon.
Turnout was bipartisan, which is an important reminder to sportsmen and women that lawmakers from both parties may be open to hearing about how we use firearms legally and responsibly.
The event was co-sponsored by CWA and other conservation organizations with the support of the California Department of Fish and Wildlife.
"CWA was proud to once again participate in the annual California Legislature Outdoor Sporting Caucus trap and skeet shoot, which provides legislators and staff the opportunity to shoot targets in a safe and enjoyable setting," said Mark Hennelly, vice president for legislative affairs and public policy at California Waterfowl.
"Participants are also reminded of the significant contribution that hunters, fishermen, and recreational shooters make to wildlife conservation through excise taxes on sporting equipment as well sales of hunting and fishing licenses, tags, stamps and other validations."
Co-sponsors included the Congressional Sportsman's Foundation, Ducks Unlimited, California Deer Association, National Wild Turkey Federation, California Rifle and Pistol Association, California Houndsmen for Conservation, California Bowman Hunters/State Archery Association and other sportsmen's groups.