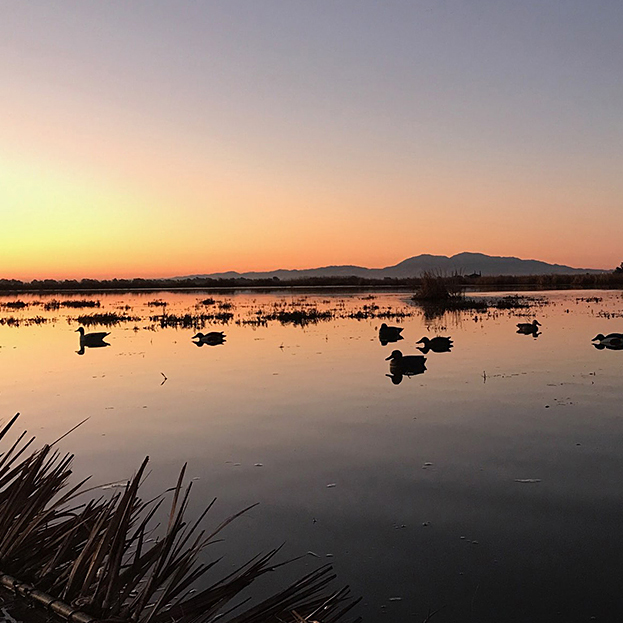 Apr 25, 2022
F&G Commission Seeks Input From DFW on Benicia Waterfowl Hunting Ban Petition
F&G Commission Seeks Input From DFW on Benicia Waterfowl Hunting Ban Petition
On April 21st, the California Fish and Game Commission considered a proposal by a resident of the City of Benicia to ban waterfowl hunting on navigable waters, including Southampton Bay, and certain shoreline areas adjacent to the City. CWA, along with many concerned hunters and other hunting groups, urged the Commission to reject the Benicia hunt ban petition.
In our testimony, CWA noted that there have been no hunting accidents in the areas in question that have impacted the non-hunting public, which is largely due to mandatory hunter education requirements and the myriad of safety laws and regulations that all hunters must follow. And, that the level of hunting that occurs near Benicia has no impact whatsoever on waterfowl populations or other wildlife species.
We also reminded the Commission that public hunting opportunities support the Department's hunting recruitment, retention and reactivation (R3) efforts.
The Commission did not take regulatory action but asked the California Department of Fish and Wildlife to report back to the Commission on the issue, likely at the Commission's next meeting in mid-May.
In the last 20 years other local residents or entities have asked the Commission or the Department to ban waterfowl hunting on state-managed navigable waters, including Tomales Bay and Morro Bay. These previous hunting ban requests were rightly rejected, mostly because there were no legitimate safety issues nor waterfowl population impacts from hunting.