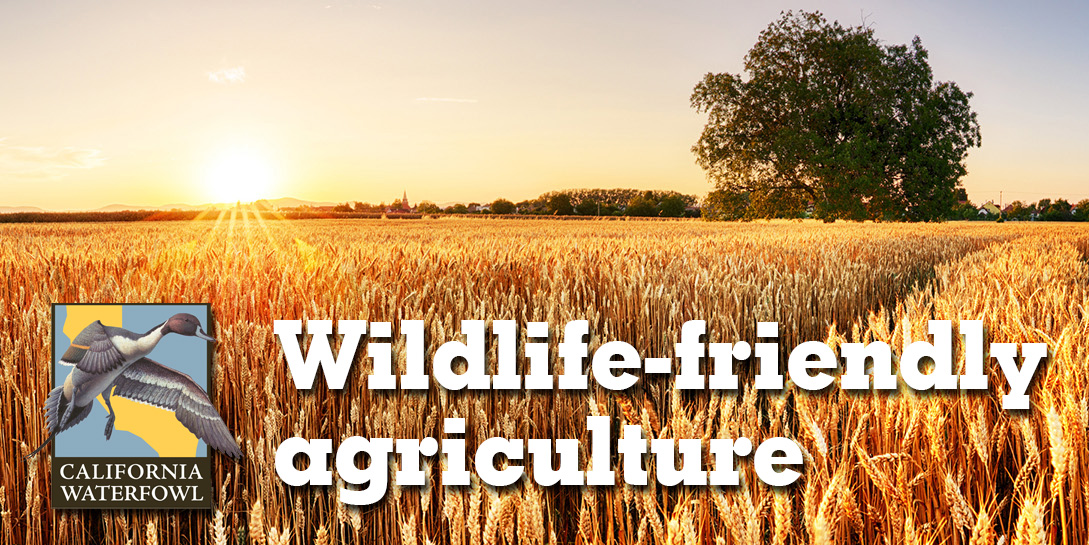 Jan 6, 2021
Applications open for 2021 Delayed Wheat Harvest Incentive Program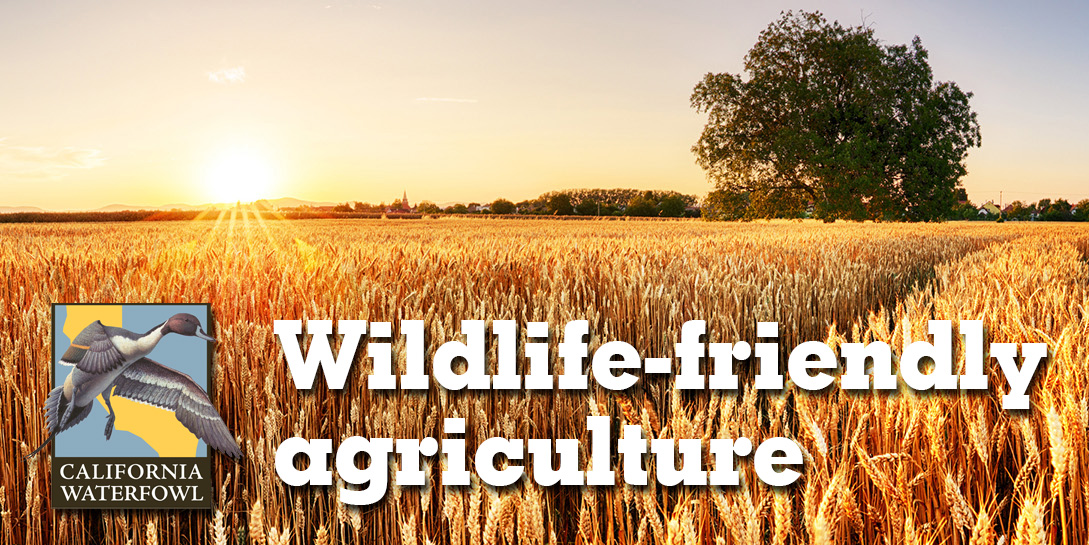 California Waterfowl is now accepting applications for the 2021 Delayed Wheat Harvest Incentive Program. This program provides incentives for farmers to delay the harvest of winter wheat and other small grains to give wild duck nests in their fields time to hatch before harvest.
The 2020 pilot program was extremely successful, attracting strong interest from farmers and proving to be to be a cost-effective way to mitigate agriculture-wildlife conflict, with minimal disturbance to both wildlife and crops.
Incentives of $30 to $40 per acre to delay cereal grain (e.g. wheat, oats, triticale) harvest until July 1-15 offset costs associated with delaying harvest.
"Based on the level of interest we generated last spring and the positive feedback we got from growers who participated in the 2020 pilot year, I am looking forward to getting more mallards in the sky by growing the program in 2021," said CWA Waterfowl Programs Supervisor Caroline Brady.
The application deadline is February 26.
Programs like this are key to conservation success in the ag-rich Sacramento Valley. Undisturbed natural nesting habitat is ideal for ducks, but lush stands of winter wheat are extremely attractive to hens looking for safe places to nest, particularly when those fields are located near flooded rice or wetlands that provide ideal habitat for rearing broods.
California Waterfowl applied for, but did not receive, grant funding to grow the program in 2021, so it is seeking donations for a second year in a row to expand the pilot program and gather additional data that will demonstrate the program's efficacy.
CWA will continue seeking grant funding that will ensure that the program is sustainable and will continue to make a meaningful difference for the state's breeding population of ducks.
If you have questions about the program, please contact Waterfowl Programs Supervisor Caroline Brady at 916-275-1018 or cbrady@calwaterfowl.org.
Click here to read a one-page summary of the 2020 program report.