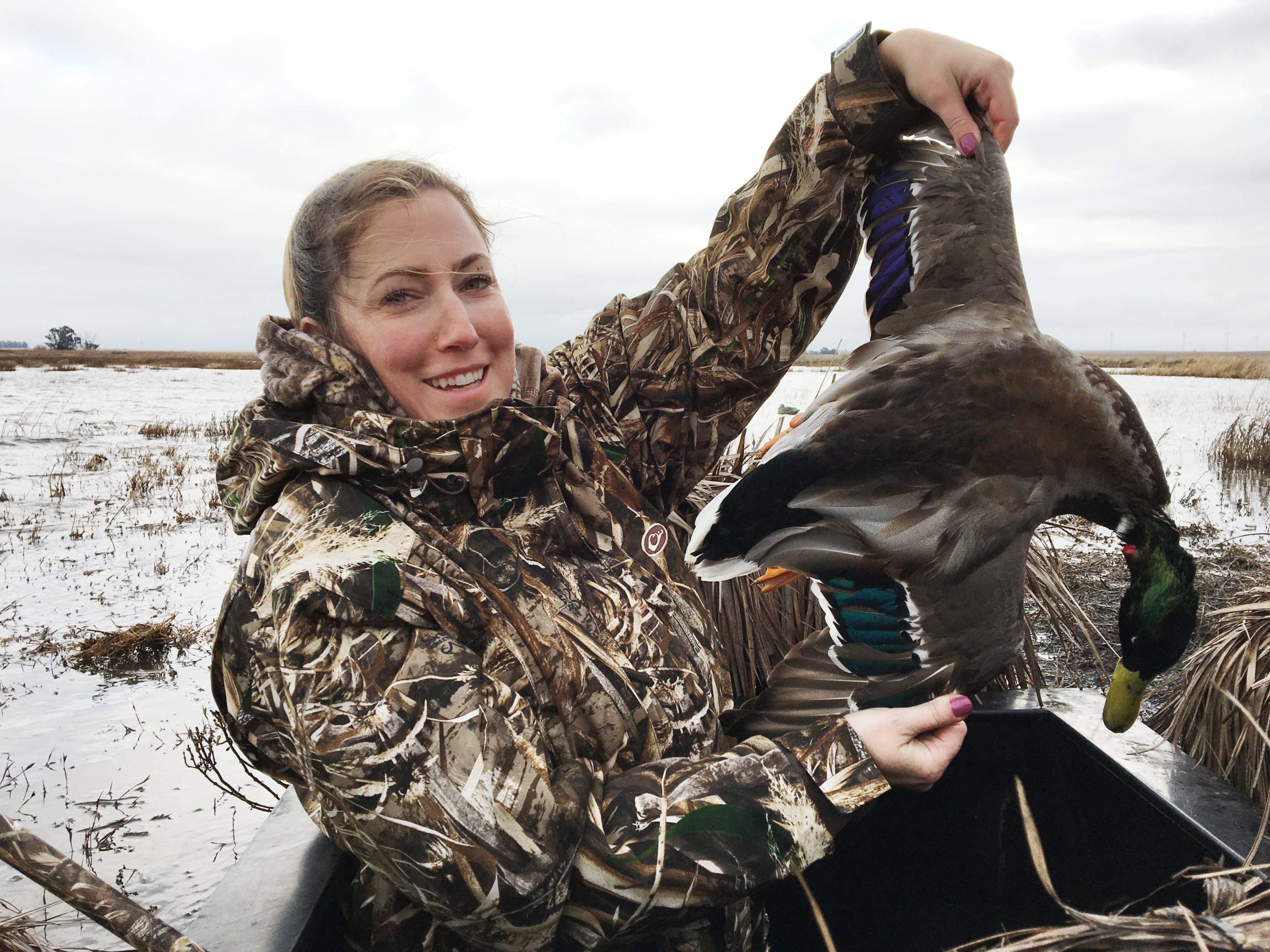 Dec 28, 2020
All she wants for Christmas... another dispatch from the Veteran Hunt Program
by MIKE PEETERS, VETERAN HUNT PROGRAM COORDINATOR
When Steve Plotner got the call for the CWA Veteran Hunt at Denverton earlier this month, he figured things were looking up. Being in the Coast Guard can be demanding but Steve was looking forward to a day in the marsh.
Of course, it didn't take long for "Murphy" to enter – if things can go wrong, they will, so of course Steve got the call to head out. Duty calls!
His wife Brianna, also an active Coast Guardsman, was just getting into duck hunting and was looking forward to her first hunt with her husband at Denverton. Well, as Brianna would say, just because Steve can't go doesn't mean I should stay home – after all, what better way to figure it out than get out in the marsh. So as Steve left for duty, Brianna packed her new gun, waders and gear and headed over to CWA's Denverton duck club in the famed Suisun Marsh at 04:00.
As the blinds were selected, and the guides lined up, Brianna found herself with veteran volunteer guide Kirk Sheeley, and off to the marsh went the Band of Brothers – and Sisters! – for a waterfowl hunt.
Brianna was ready to go as the dawn's early light slowly crept in from the east. A heavy breeze began to rustle through the tules, the wind-driven decoys started spinning, and the ducks started to arrive. The first flocks came in on the deck and screamed through the decoys like a pack of fighter jets. TEAL!
Brianna slung steel at them like a hardened waterfowler but none tumbled from formation. As the sun began to rise, and the misses continued, Kirk offered encouragement: Just take your time, put the stock to your cheek, and swing with the bird.
"Get ready, here he comes," whispered Kirk as a huge three-curl greenhead floated over the decoys. "Take your time…" And with smooth swing and follow-through, Brianna put the bead on his bill and dropped her first duck ever.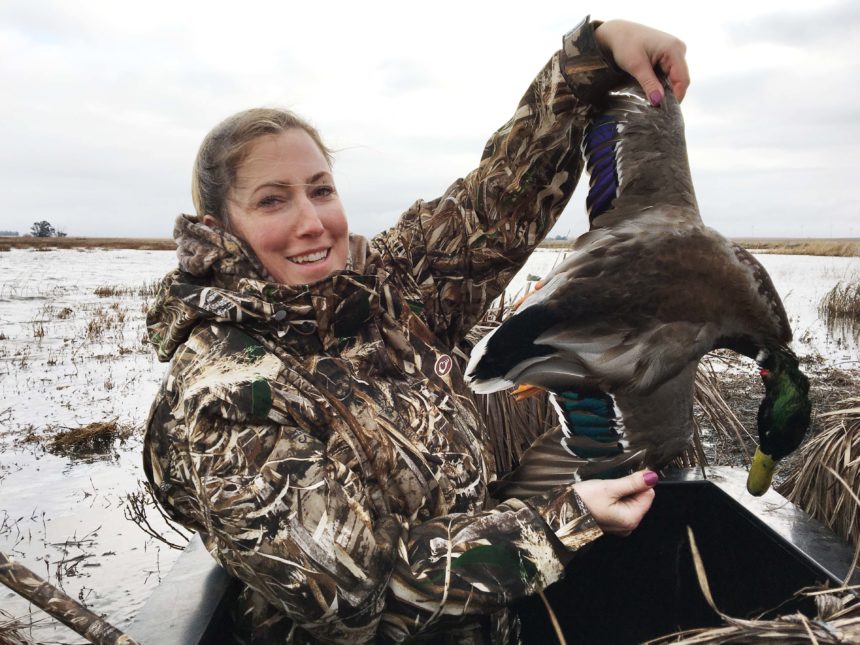 Throughout the day the ducks continued to fly as the wind continued howling. The birds were moving inland off the open water of Little Honker Bay, and one of the best Veteran Hunt Days we have had at Denverton came to an end with multiple limits across all the blinds.
Brianna was hooked! By the end of the day, she was already wondering if Santa might bring her a new Benelli or maybe a Browning over and under. Might as well ask for a dozen Greenhead Gear decoys, and those Sitka waders look awfully nice!
But the best part, per Kirk, was that Brianna was already talking about all the different recipes she wants to try with all those ducks she and Steve are going to kill spending all of their days afield. Some guys have all the luck!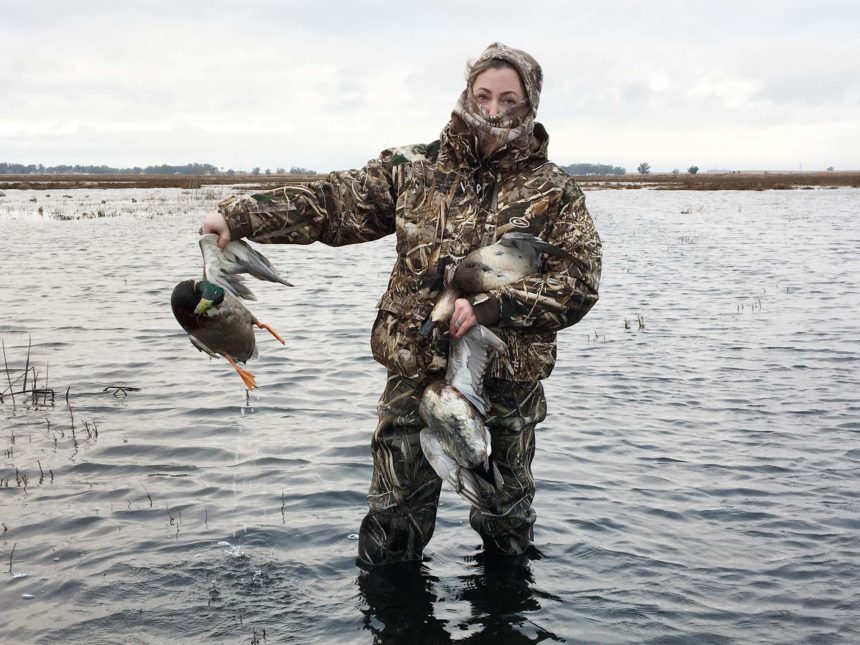 Learn more about CWA's Veteran Hunt Program here. Interested in donating a hunt for veterans? Click here.