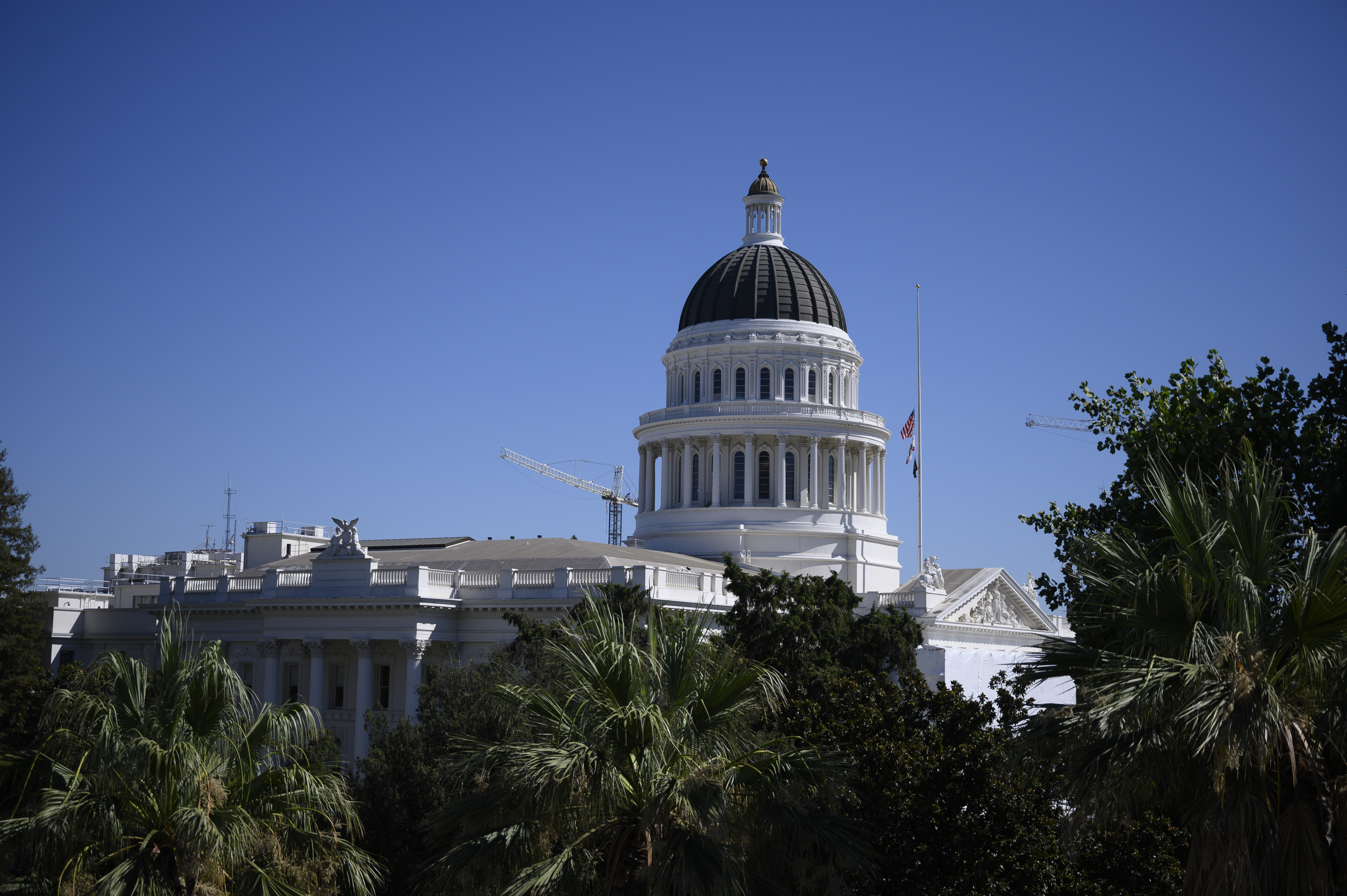 Nov 28, 2022
Advocacy: Pintail limit discussions, gun control bills, e-license consideration and more
By Mark Hennelly, Vice President for Advocacy
Presented by Federal Premium ® Ammunition
(Originally published in the Winter 2022 issue of California Waterfowl.)
Fish and Game Commission considers e-licenses, local waterfowl hunting ban proposals
At the California Fish and Game Commission's October meeting in Lake Tahoe, California Waterfowl provided testimony in support of implementing electronic hunting and fishing licenses (via a mobile phone app provided by the Department of Fish and Wildlife), similar to what a number of other states already offer.
This change would make it more convenient for hunters to show proof of license, as they are legally required to do in the field, at check stations, when buying validations, etc. It also supports hunting recruitment, retention and reactivation (R3) goals and objectives.
CWA additionally testified in opposition to a petition to ban waterfowl hunting at Lake Earl Wildlife Area in Del Norte County, which falsely claimed that hunters leave their harvested game in the field and create public safety issues for neighboring landowners.
This proposed ban follows on the heels of a petition earlier in 2022 by local residents to similarly ban waterfowl hunting on navigable waters adjacent to the city of Benicia. CWA also strongly opposes that anti-hunting effort, but the commission has yet to formally vote on it.
The commission also welcomed its newest member, Anthony Williams, who was recently selected by Governor Newsom to fill a vacancy that expires in 2024. Williams previously served on the commission when he was appointed by then-Governor Jerry Brown in 2015. CWA worked with him on a number of waterfowl regulatory and hunting issues during that initial appointment.
Gun control issues dominate end of state legislative session
Once again, several unreasonable and overreaching firearm-related bills were voted upon in the last few weeks of the state legislative session that would have adversely impacted hunters and other law-abiding gun owners. CWA staff and our state lobbying contractor, Smith Policy Group, spent significant time fighting against the measures. These were the results:
SB 505 (Nancy Skinner, D-Berkeley), a costly liability insurance requirement for all gun owners, was defeated in the Assembly Appropriations Committee.
AB 1227 (Marc Levine, D-Marin County), an 11% tax increase on firearms and ammunition purchases, went up for a floor vote and failed by a wide margin.
SB 918 (Anthony Portantino, D-La Cañada Flintridge), another bill that would have negatively impacted hunters as well as affected CCW licensees by making it nearly impossible to transport firearms via plane or on other public transportation systems, including for hunting trips, was amended but ultimately failed on the Senate floor.
CWA thanks the thousands of CWA members and other hunters who helped kill these misguided bills by utilizing our grassroots electronic VoterVoice system to contact their legislators.
Working with other hunting groups, we were also able secure an exemption from AB 2571 (Rebecca Bauer-Kahan, D-Orinda), legislation that was quickly passed earlier in the session to ban the marketing of firearms and related products to youth. The exemption, which went into effect when AB 160 was signed into law in September, covers the communication of youth hunting and sport shooting activities and competitions – including hunter education and shooting competitions – as well as membership in any organization and related fundraising events.
CWA and other hunting groups were also successful earlier in session in amending these two measures:
AB 1737 (Chris Holden, D-Pasadena), which would have imposed unnecessary regulations, costs and red tape on youth outdoor camps, including CWA's kids camps. This was watered down into a study bill but ultimately did not become law.
AB 1901 (Adrin Nazarian, D-Van Nuys), which would have imposed burdensome requirements and costs on dog training facilities. This was amended so that it no longer threatens hunting and other sporting dog trainers. The measure was signed into law
CWA discusses Klamath water and pintail limits with federal decision-makers
In September, CWA traveled to Washington, D.C., to meet with Congressional House members, U.S. Department of the Interior staff and U.S. Fish and Wildlife Service Migratory Bird Division personnel to discuss solutions to the Klamath Refuges' water crisis and revisions to the pintail adaptive harvest management model. CWA's federal contract lobbying firm, Natural Resource Results, provides CWA with daily representation on federal issues in our nation's Capitol and also participated in these meetings.
The focus of our Klamath discussions was not only to highlight the ongoing impact of the significant loss of managed wetlands to fall staging, breeding and molting waterfowl – especially our local mallard population – but also call attention to solutions that would provide lasting water benefits to Lower Klamath and Tule Lake Refuges.
Chief among these is the purchase of up to 30,000 acre-feet of water rights from willing sellers in Oregon. While CWA has already helped start that process with private funding, we discussed opportunities for significant public funding through the recently passed infrastructure bill and other sources.
Regarding the longstanding restrictive pintail regulations that have reduced hunter opportunity especially in California without benefitting the continental pintail population in a meaningful way, CWA reiterated the need to complete the pintail model revision work as soon as possible. But more importantly, we also stressed the need to make sure that a new model promotes expanded hunter opportunity consistent with the best available science.
To that effect, we urged that outside peer review and other input be provided on any draft model. USFWS staff agreed with this approach and expects to provide up to a 60-day public comment period when the draft model is completed.
CWA joins forces with other hunting and conservation organizations
On another federal note, CWA was recently appointed by the Biden Administration to help represent waterfowl hunting interests on the national Hunting and Wildlife Conservation Council.
We will be serving as the alternate member to our partner organization, Delta Waterfowl, which is the primary member and was also a member of the Council under the Trump Administration. CWA and Delta have worked closely on many national and state waterfowl and hunting issues in recent years, and we look forward to engaging with Delta and other members of the Council in this new capacity, which will advise on increasing public hunting access and opportunity, among other issues.
CWA is also working with other national hunting and conservation interests, especially the Teddy Roosevelt Conservation Partnership, on the conservation provisions of the next Farm Bill, which Congress will likely consider in 2023. One of our top objectives is enhancing the use of the Conservation Reserve Program (CRP) not only in the Prairie Pothole region (aka Duck Factory) of the Upper Midwest, but also in California to encourage more rice growers to temporarily set aside their lands for waterfowl and pheasant nesting cover. Irrigated agricultural rental rates (such as for rice) are high in California compared with other states, and CRP payment caps do not take this into account. Thus, we are seeking an increase in the payment caps to increase California participation in CRP.
We are also seeking a change to the Voluntary Public Access and Habitat Incentive Program to allow nonprofit conservation groups that deliver public hunting programs to be eligible for grant funding. Currently, funding awards are limited to state fish and game agencies and tribes