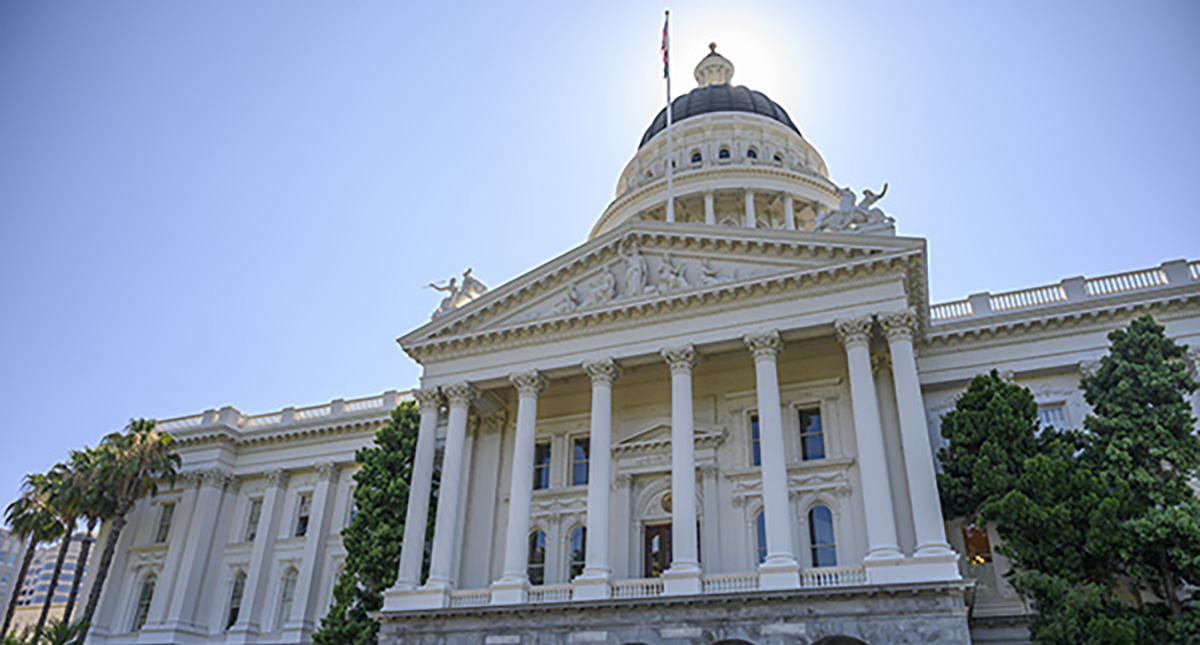 Dec 3, 2020
Advocacy: The final score from the Capitol

Hunting, gun and conservation bills that CWA supported or opposed in the 2020 California Legislature.
by MARK HENNELLY, Vice President for Legislative Affairs and Public Policy
(Originally published in the Winter 2020 issue of California Waterfowl)

COVID LEADS TO DEMISE OF MANY BILLS
The 2020 state legislative session was marked by frequent delays and schedule changes due to the need to protect legislators and their staff from COVID-19 (several legislators and staff nevertheless contracted the disease). For the most part, this indirectly benefitted the hunting and sporting community by making it much more difficult to pass antihunting and anti-gun bills, of which there were once again plenty to go around. Many authors were forced to abandon their bills early in the session if they were not COVID-related. Or, if an author couldn't demonstrate a pressing need to pass their legislation, the bill simply died in committee. For those bills that did make it to the floor at the end of session, some were never even voted upon because there was not enough time to debate them before the Aug. 31 deadline. Unfortunately, this dynamic also helped to kill the few pieces of legislation that supported hunters' and conservationists' interests. Below is a summary of the most important bills affecting our community.
LEGISLATION WE SUPPORTED
DUCK AND PHEASANT BREEDING HABITAT FUNDING – DID NOT PASS.
AB 2106 (Cecilia Aguiar-Curry, D-Winters) This CWA-sponsored bill would have added $5 to the state upland bird and waterfowl validations to give a much-needed boost to California's local mallard and pheasant breeding populations, which are suffering habitat declines. The revenue would have supported the Nesting Bird Habitat Incentive Program, which was created by AB 2697 (James Gallagher, R-Yuba City) in 2018 but not funded. The incentive program would have paid farmers and other landowners, including private duck clubs, to fallow, grow cover crops like vetch or enhance existing nesting habitat. Monies also could have been used on state wildlife areas and national wildlife refuges to improve breeding habitat on those lands and thus increase public land hunter opportunity.
GROUNDWATER SUSTAINABILITY PLAN IMPACTS ON WETLANDS – DID NOT PASS.
AB 2502 (Bill Quirk, D-Hayward) This CWAsponsored bill would have required groundwater sustainability plans to include impacts on managed wetlands to avoid a net loss of wetland acreage in the state. Under the 2014 Sustainable Groundwater Management Act (SGMA), California has begun efforts to regulate groundwater use to prevent overdrafting, which depletes aquifers and causes subsidence. Duck clubs in the Tulare Basin are facing groundwater cutbacks that threaten their very existence, even though flooded wetlands help recharge aquifers.
JUNIOR HUNTING LICENSE AGE EXTENSION – DID NOT PASS.
AB 3022 (Jay Obernolte, R-Hesperia) This CWA-sponsored bill would have extended for one more year the ability for hunters under the age of 18 on July 1 to purchase a junior hunting license, as opposed to the more expensive adult license. The extended eligibility has helped families save money and allowed youth to continue participating in special youth hunting opportunities. The 2014 legislation that extended eligibility for the youth license expired this year in the absence of legislative action.
LEGISLATION WE OPPOSED
BUDGET TRAILER BILL – AMENDED TO KEEP HABITAT CONSERVATION FUND.
Would have sunsetted the Habitat Conservation Fund this year, only a year after it was extended to 2030. This fund provides $300 million over the next 10 years to purchase wildlands for the public, establish conservation easements on private land and enhance the habitat values of existing public lands. These funds are used on state wildlife areas open for waterfowl hunting.
NEW RESTRICTIONS ON DOG TRAINING FACILITIES – DID NOT PASS.
AB 2691 (Rebecca Bauer-Kahan, D-Orinda) Would have imposed on dog trainers and dog training facilities onerous new requirements and additional costs.
LONG GUN STORAGE IN UNATTENDED VEHICLES – DID NOT PASS.
AB 3058 (Kansen Chu, D-Milpitas) Would have required long guns in unattended vehicles to either be locked in a car's trunk using a cable or chain and lock, or locked in a container that is permanently affixed to the car in the trunk or out of plain view, or that is in a locked toolbox or utility box affixed to the vehicle – something that may be impossible for SUV owners to comply with.
BAN ON LEAD AMMUNITION AT SHOOTING RANGES – DID NOT PASS.
AB 3071 (Kevin Mullin, D-San Mateo) Would have prohibited selling, giving away or shooting lead ammunition at shooting ranges.
NEW RESTRICTIONS ON YOUTH CAMPS – DID NOT PASS.
SB 217 (Anthony Portantino, D-La Cañada Flintridge) Would have imposed additional licensing and staffing requirements on camps, such as the ones California Waterfowl offers.
BAN ON USING DOGS WHEN HUNTING DEER – DID NOT PASS.
SB 1041 (Ben Hueso, D-San Diego) Would have prohibited the use of dogs for hunting deer at any time and would authorize the Department of Fish and Wildlife to kill any dog that injures or threatens to injure a deer.
BAN ON POSSESSION OF AFRICAN ANIMAL PARTS – DID NOT PASS.
SB 1175 (Henry Stern, D-Canoga Park) Would have banned the possession of parts – even meat – of certain "iconic" African animals: African elephant, African lion, leopard, black rhinoceros, white rhinoceros, giraffe, Jentink's duiker, plains zebra, mountain zebra, hippopotamus and striped hyena. The bill would have applied to anything not in a person's possession as of Dec. 31, 2020, and would have carried fines of $5,000 to $40,000 per incident.
PROTECTION OF 30% OF STATE'S LAND AND WATERS – DID NOT PASS.
AB 3030 (Ash Kalra, D-San Jose) Would have declared it a goal of the state to protect at least 30% of the land areas and waters within the state and 30% of the ocean waters off the coast of California by 2030. Ambiguity in the bill would have resulted in unnecessary closures of hunting and fishing areas. Despite AB 3030 being rejected by the Legislature, after the session was over, Gov. Gavin Newsom signed Executive Order N-82-20 mandating that state agencies adopt many of the same provisions that AB 3030 would have required. However, the Executive Order requires input by hunting and fishing interests – which CWA will actively provide to minimize any negative impacts – and does not offer any implementation funding.
For links to bills, detailed letters of support or opposition explaining our position, and our press releases, click here. Sign up for action alerts about future legislation.