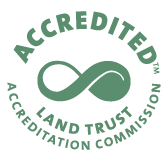 Aug 19, 2021
CWA earns national recognition
Strong commitment to public trust and conservation excellence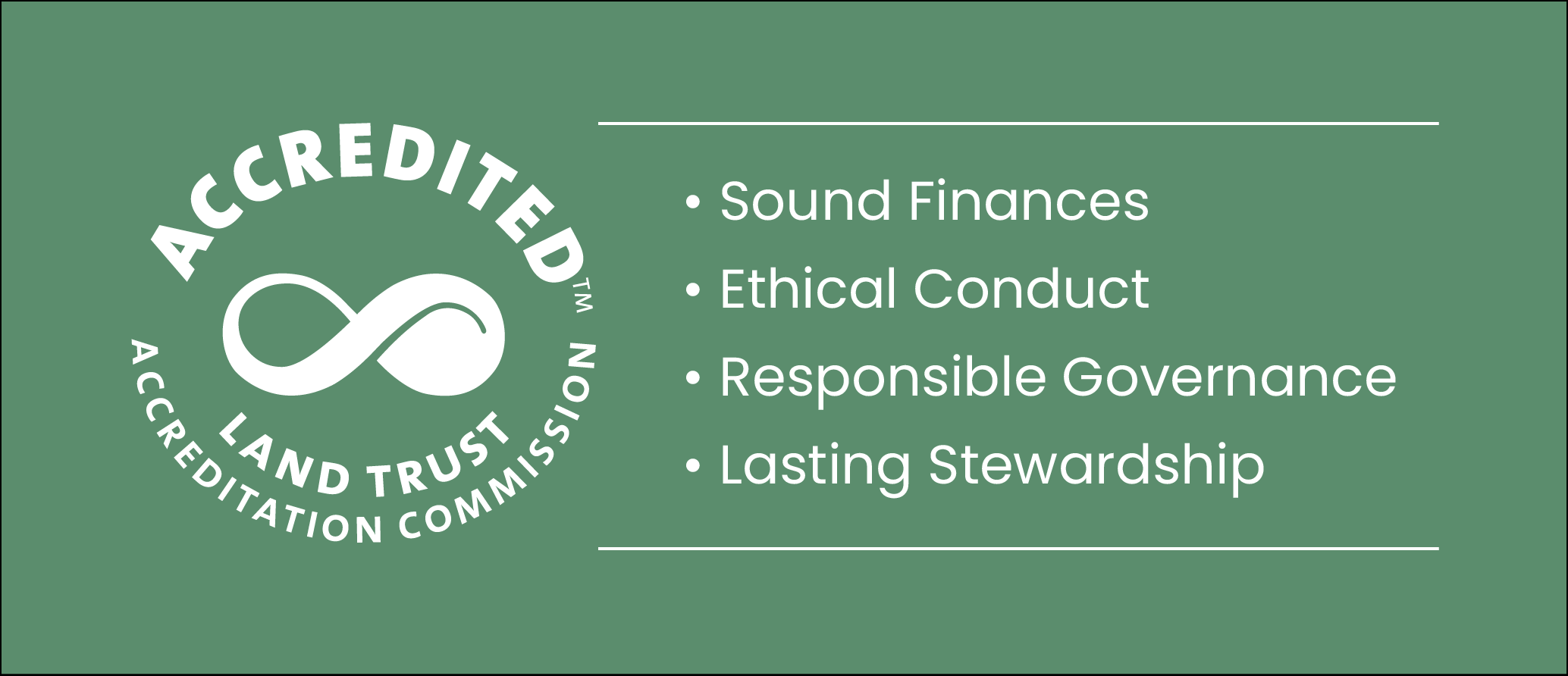 August 19, 2021 – One thing that unites us as a nation is land: Americans strongly support saving the open spaces they love. Since 1945, California Waterfowl, has been doing just that for the people of California and waterfowl of the Pacific Flyway. Now CWA has achieved national recognition, joining a network of over 450 accredited land trusts across the nation that have demonstrated their commitment to professional excellence and to maintaining the public's trust in their work.
"Accreditation demonstrates CWA's commitment to permanent conservation of wetlands and waterfowl breeding habitat in California," said CWA President John Carlson Jr.. "We are a stronger organization for having gone through the rigorous accreditation program. Our strength means special places – such as Grizzly Ranch in the Suisun Marsh, Sanborn Slough in the Butte Sink and Goose Lake in the Tulare Basin – will be protected forever, making California an even greater place for us, our children and the waterfowl of the Pacific Flyway."
CWA provided extensive documentation and was subject to a comprehensive third-party evaluation prior to achieving this distinction. The Land Trust Accreditation Commission awarded accreditation, signifying its confidence that CWA's lands will be protected forever. Accredited land trusts steward almost 20 million acres of land – the size of Denali, Yellowstone, Grand Canyon, Glacier, Everglades and Yosemite National Parks combined.
CWA conserves wetlands and wetland-related habitats in four ways:
Land ownership: CWA owns six wetland properties in the Butte Sink, California Delta, Suisun Marsh and Tulare Basin. These properties are managed first and foremost for waterfowl use, including nesting and brood-rearing habitat, but the organization also uses them for education and hunting.
Wetland improvement: CWA works with private and public wetland owners to maintain and improve habitat for the benefit of local and migrating waterfowl.
Easements: CWA works with landowners to protect wetland, riparian and grassland habitats from development through the use of conservation easements.
Advocacy: CWA fights to ensure wetlands get adequate water supplies to prevent de facto destruction. A wetland that's protected from development but not given water is of no use to waterfowl and the legions of wetland-dependent species that use these habitats.
"It is exciting to recognize California Waterfowl with this national mark of distinction," said Melissa Kalvestrand, executive director of the Commission. "Donors and partners can trust the more than 450 accredited land trusts across the country are united behind strong standards and have demonstrated sound finances, ethical conduct, responsible governance, and lasting stewardship."

CWA is one of 1,363 land trusts across the United States according to the Land Trust Alliance's most recent National Land Trust Census. A complete list of accredited land trusts and more information about the process and benefits can be found at www.landtrustaccreditation.org.
About California Waterfowl
Founded in 1945, California Waterfowl is a 501c3 organization whose mission is to grow California's waterfowl populations, wetlands and hunter-conservationist communities. It works toward that mission through waterfowl research, habitat restoration, education, advocacy and hunting programs. To learn more about our history, please go to calwaterfowl.org/about, and to review our strategic plan, please visit calwaterfowl.org/strategic-plan.
About the Land Trust Accreditation Commission
The Land Trust Accreditation Commission inspires excellence, promotes public trust and ensures permanence in the conservation of open lands by recognizing organizations that meet rigorous quality standards and strive for continuous improvement. The Commission, established in 2006 as an independent program of the Land Trust Alliance, is governed by a volunteer board of diverse land conservation and nonprofit management experts. For more, visit www.landtrustaccreditation.org.