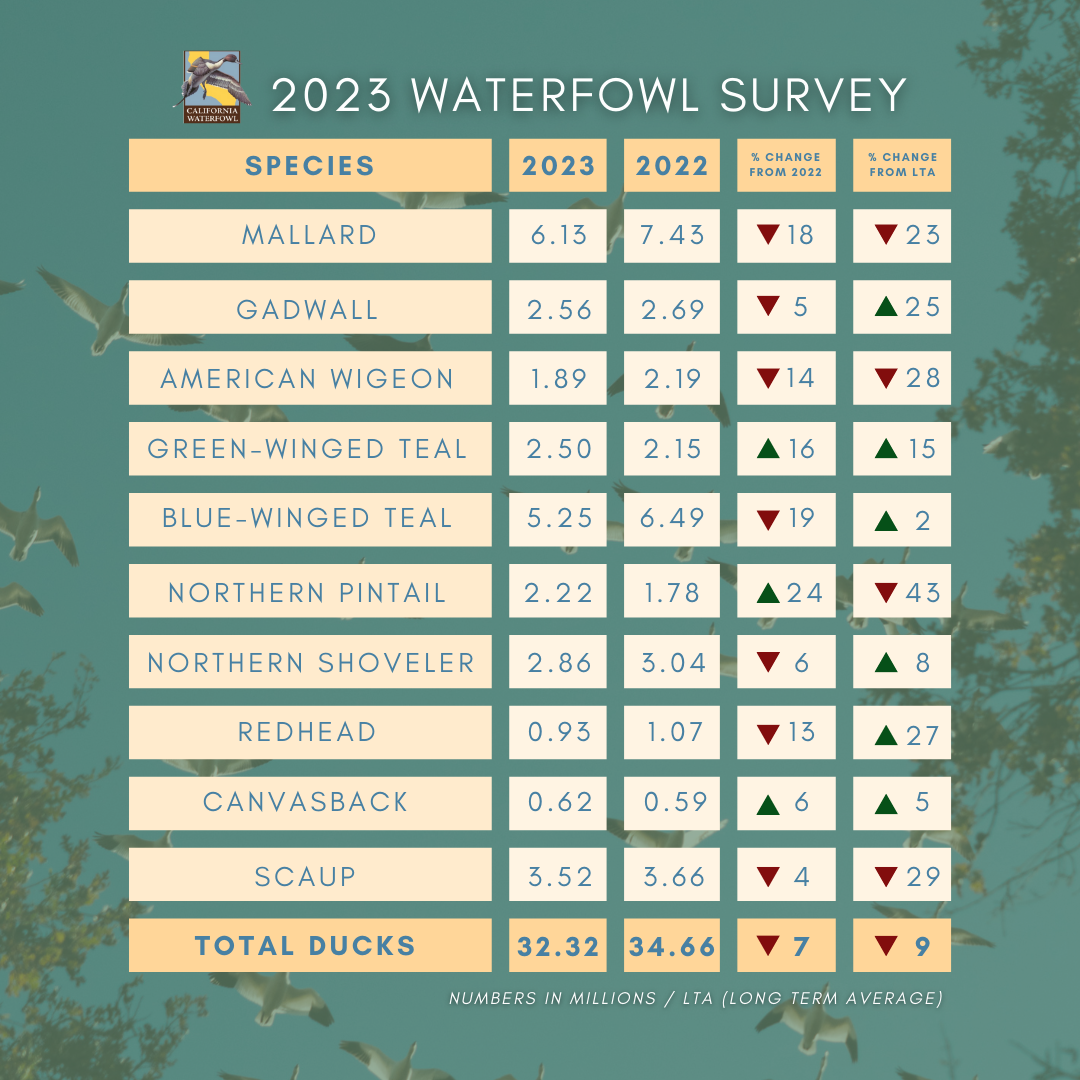 Aug 25, 2023
2023 Waterfowl Survey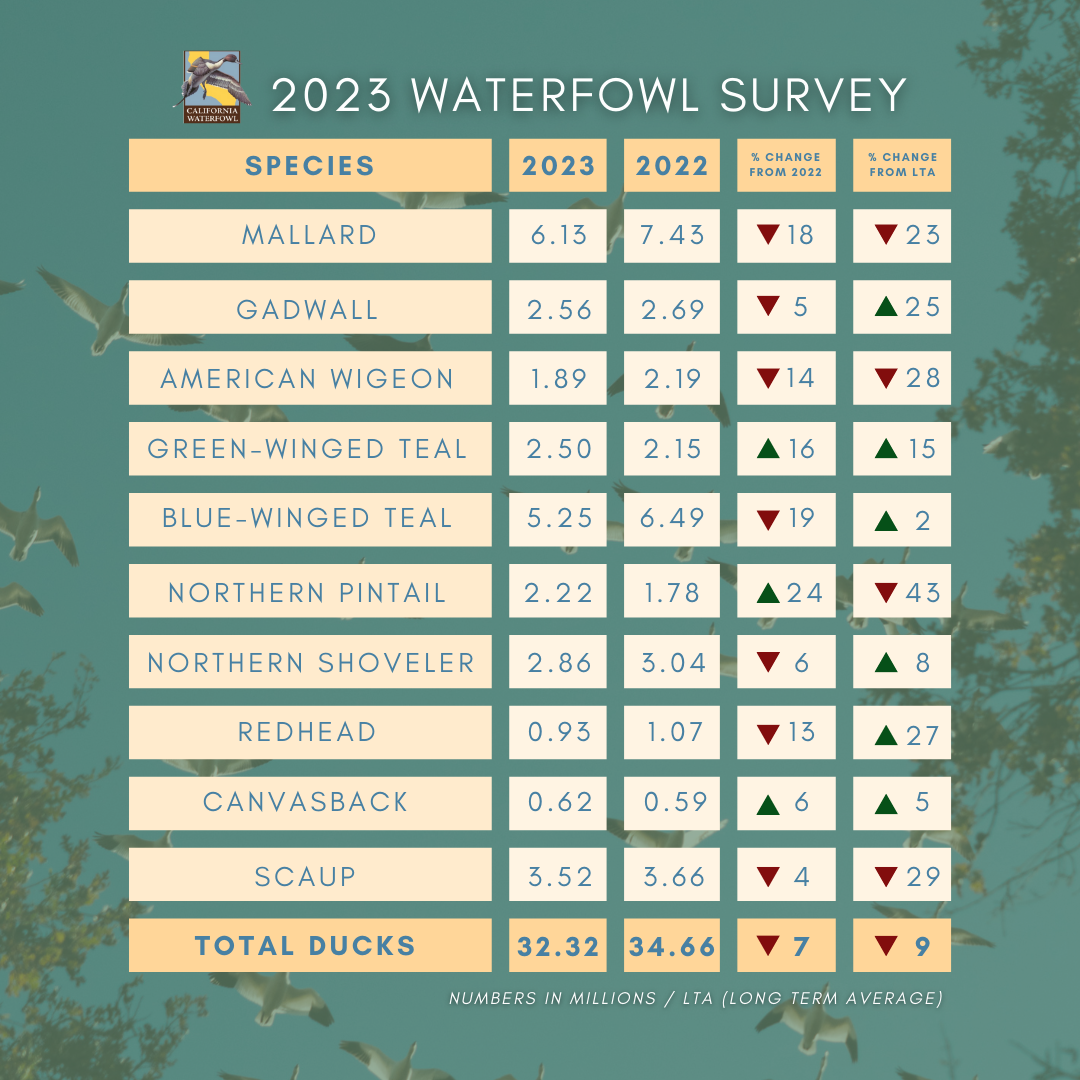 According to the 2023 Waterfowl Population Status report recently released by the U.S. Fish and Wildlife Service (USFWS), total breeding populations were estimated at 32.3 million breeding ducks in the traditional survey area — a 7% decrease from last year's estimate of 34.7 million and 9% below the long-term average of 35.5 million since 1955.

Total May pond numbers, which correlate strongly with duck production potential, were estimated at 5.0 million in North America, which was 9% lower than last year's 5.5 million and 5% lower than the long-term average of 5.2 million.

Mallards were once again the most abundant North American waterfowl species, with breeding survey estimates totaling 6.1 million in the traditional survey area, an 18% drop from last year and 23% below the long-term average. Second-most abundant was the blue-winged teal at 5.3 million, which was 19% lower than 2022, though still 2% above the species' long-term average.

The results for pintails, a popular species among hunters, were a pleasant surprise: The breeding population estimate was 2.2 million this year, for an increase of 24% after 2022's record low (though still a depressing 43% below the long-term average of 3.9 million).

Though total duck numbers are down from last year, most species' populations are still healthy and should produce plenty of waterfowl for hunters and bird enthusiasts to enjoy this fall and winter.

Results from the report, which were based on surveys conducted in May and June through cooperative efforts of the USFWS, Canadian Wildlife Service and other partners, will help develop waterfowl harvest regulations throughout North America for the 2024-25 hunting season.