Mar 1, 2022
2021 Waterfowler's Hall of Fame
(Originally published in the Spring 2022 issue of California Waterfowl)
The waterfowl populations and waterfowl hunting we have in California have been built by great men and women who work in biology, conservation, lawmaking and art. The California Fish and Game Commission recognizes a few of these leaders each year in the California Waterfowler's Hall of Fame. These are the people the commission honored in 2021.
GARY H. BECHTEL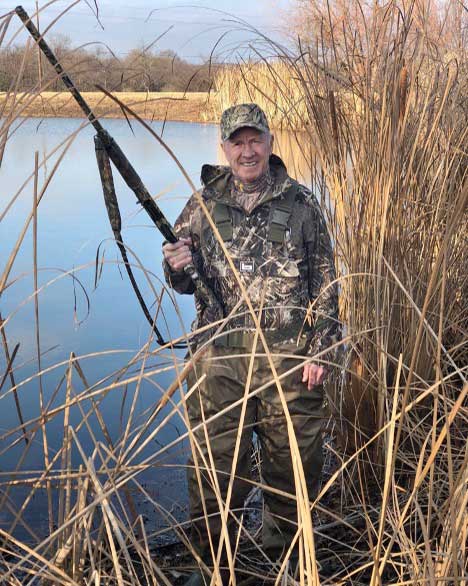 Gary H. Bechtel spent his professional career working for Bechtel Corporation. While serving as president of Bechtel Civil, he managed many national and international projects. Bechtel was elected to serve on the Board of Directors of Bechtel Group and Companies. He began his retirement in Charlotte, North Carolina, where he formed Diamond Ridge Motorsports and owned a NASCAR Cup Team and two Busch Teams. He later sold the operation and returned to California to be closer to his three children and extended family, and to become more involved with outdoor conservation in his native state.
Bechtel previously served as president of the Board of Directors for the California Conservation Fund, was Chairman of the California Outdoor Heritage Alliance and served on the Board of the Congressional Sportsmen's Foundation. Currently he serves on the California Department of Wildlife Officers Foundation, the Santa Clara County Sheriff's Advisory Board and as co-chair of the Ambassadors Society for Delta Waterfowl.
Bechtel is president of The Foothills Foundation, where he is committed to philanthropically supporting wildlife and natural resources management, conservation projects, advocacy and education to protect wetlands, waterfowl and hunting in California through groups such as California Waterfowl, Ducks Unlimited and Delta Waterfowl.
His generosity through his philanthropic support is always at a very high level and his passion for the organizations he helps to succeed is unmatched. Bechtel often provides very valuable guidance, counsel and mentoring to the leaders of those organizations, and has always been willing to roll up his sleeves to ensure successful stewarding of our valuable natural resources.
CLAUDE LOUIS GRILLO Claude Grillo's passion for waterfowl and wetlands was born on Sherman Island, north of Antioch, where he started hunting public land with his father at the age of 9. His father's excitement about going into the outdoors remains one of his strongest memories, and it transformed him into someone who would dedicate much of his life to conserving that experience.
He led efforts with like-minded friends to purchase and restore important wetlands, including the Roos Club in the Suisun Marsh and the Smith Company Ranch in the Sacramento Valley.
He initiated relationships with California Waterfowl and Ducks Unlimited that remain strong today. He has served on the CWA Board of Directors and played a key role in developing the Suisun Marsh Action Committee (SMAC), which was credited with the lasting protection of the marsh. He remains an active member of the Regulations and Traditions Committee.
With Ducks Unlimited, his fundraising efforts in the 1990s helped permanently preserve a large Alberta marsh critical to successful pintail nesting. He was part of a team that visited and reviewed DU projects throughout North America to report on their impact. During this time, he also championed post-harvest rice flooding, which has sent waterfowl back to their breeding grounds in a much healthier condition.
Grillo has taken on leadership of the 9,000-acre Rancho Esquon, where he operates a state-of-the-art egg salvage program and hosts an outdoor education course that has served 5,000 students. And perhaps his most important act has been taking leadership of the Pacific Flyway Center after the passing of Kenneth Hofmann. The Center, planned for the Suisun Marsh, will be an educational and interactive celebration of wetlands designed to inspire the conservation of the Pacific Flyway.
STEVE THOMPSON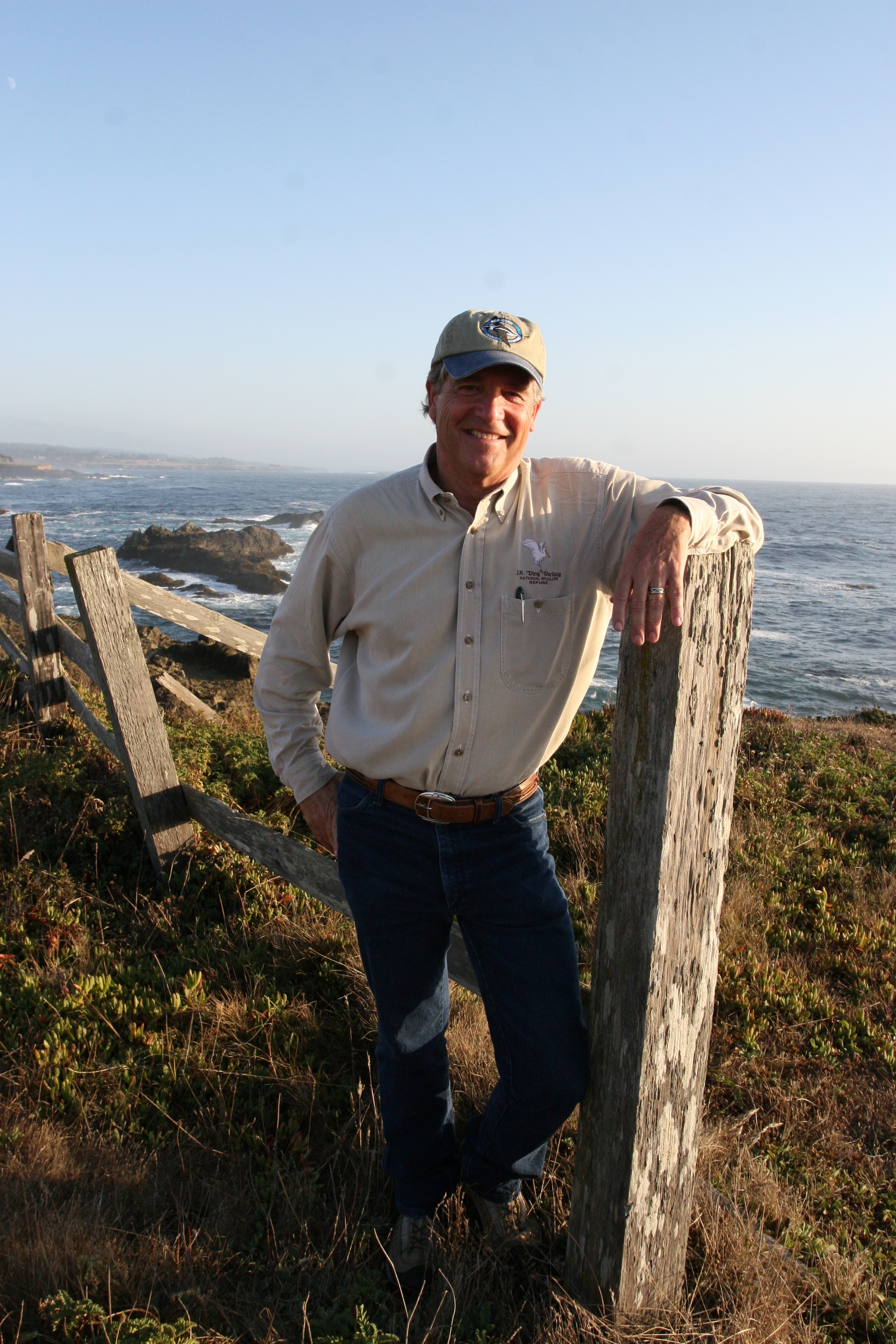 Born in Hawthorn, Nevada and raised in Lake Tahoe, San Jose and Sacramento, the late Steve Thompson's career in wildlife began with his studies at Humboldt State University, where he earned degrees in wildlife management and range conservation.
After graduation, he was hired by the Bureau of Land Management in Burns, Oregon, where he worked as a range conservationist. The following year he transferred to the U.S. Fish & Wildlife Service where he worked as a wildlife biologist for national wildlife refuges in Oregon, Washington and Nevada for the next 11 years. He was then promoted to refuge manager and worked six years at Laguna Atascosa National Wildlife Refuge in South Texas.
In the mid-1990s, Thompson held leadership positions in Arlington, Virginia, and Atlanta, Georgia. Starting in 2002, he served as the regional director for the California/Nevada Operations Office in Sacramento, overseeing wildlife refuges in California, Nevada and southern Oregon until his retirement in 2008.
His retirement did not signal the end of his career, as he continued working as a consultant on land, water and wildlife issues with his daughter Maya Kepner.
During his career, Thompson earned accolades including being selected by the National Audubon Society and the National Wildlife Refuge Association as the first Refuge Manager of the Year in 1994, and earning the Distinguished Executive Award – the highest Presidential Rank Award given to career Senior Executive Service employees – in 2007.
He was also an active member of The Peregrine Fund, serving on its board of directors from 2008 to 2018.
BOB AND MARIE GALLO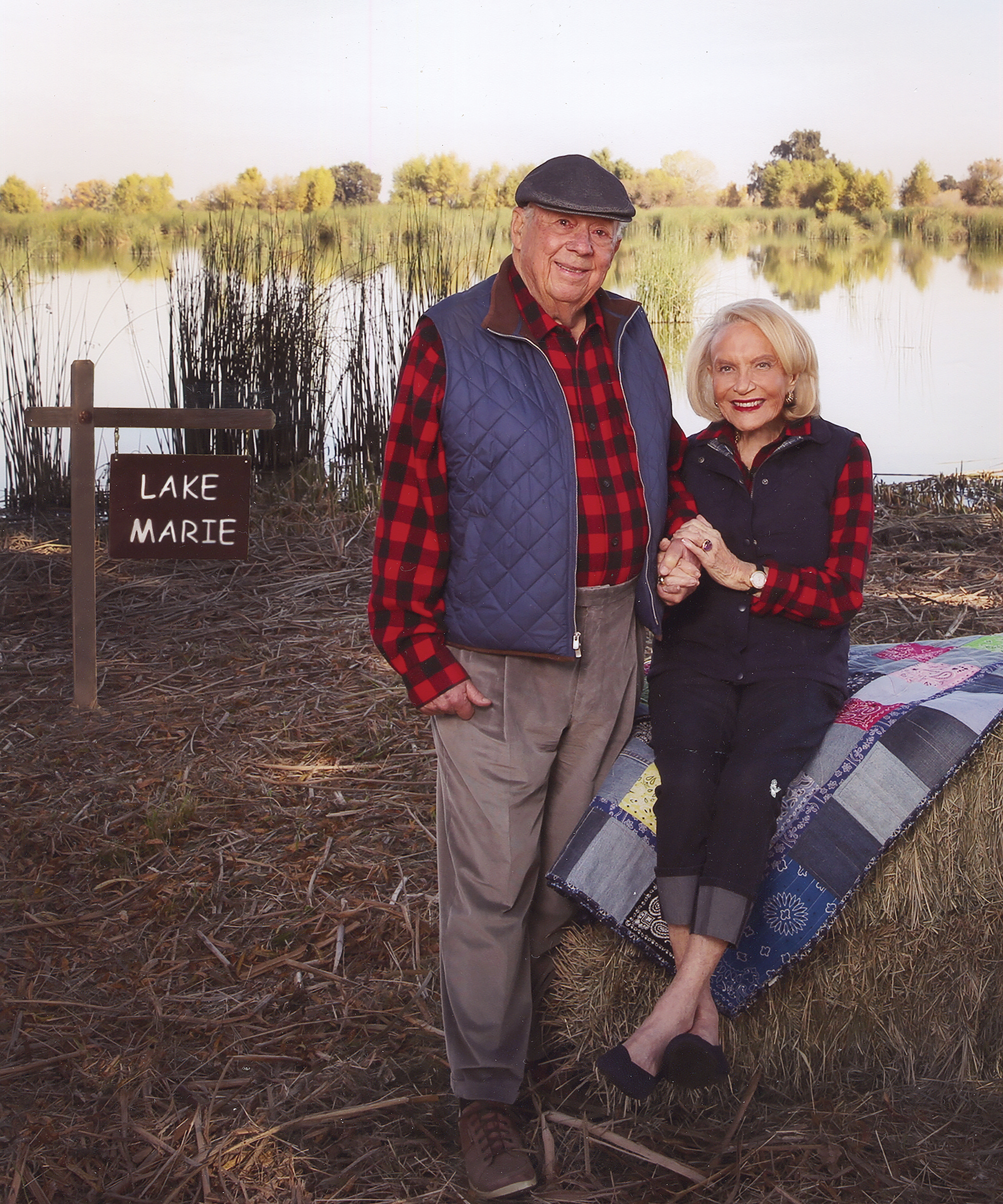 When lifelong Modesto residents Bob and the late Marie Gallo acquired the Faith Ranch at the confluence of the San Joaquin and Stanislaus Rivers, that property and the adjacent Mapes Ranch were the almost-exclusive wintering grounds of the endangered Aleutian Canada goose.
The Gallos set about managing the ranch with a goal of helping to restore the Aleutian population. They grew corn and chopped it for the geese, and managed their cattle operation to be compatible with the species' needs. They granted a conservation easement on 1,835 acres of the ranch to the U.S. Fish and Wildlife Service to enhance the new San Joaquin River National Wildlife Refuge. They provided $657,000 in matching funds for four North American Wetland Conservation Act projects, enhancing 338 acres of wetlands and creating 246 acres of new wetlands.
When Aleutians were removed from the endangered species list in 2004, Secretary of Interior Bruce Babbitt cited the work of the Faith and Mapes ranches.
The Gallos' contributions did not end with Aleutians, though. They enhanced cattle pasture to provide sandhill crane (and goose) foraging habitat, planted trees in 9.5 miles of riparian corridors and installed 90 wood duck boxes that have fledged over 11,000 ducks since 1995. They also helped restore the endangered riparian brush rabbit with captive-bred rabbits released and monitored on the Faith Ranch.
And they also created an environmental education program for the 4th-, 5th- and 6th-graders of the Modesto school system (Marie Gallo was an elementary school teacher), bringing 3,000 children to the ranch each year when the wintering birds were present in huge numbers.
RICH RADIGONDA Rich Radigonda started drawing at age 5, focusing on race cars, airplanes and ducks – themes that would shape his life as he grew into an extremely talented artist.
He joined the Navy right after graduating from Riordan High School in San Francisco in 1957, serving on the USS Ticonderoga aircraft carrier. In 1960 he married Jean Tretheway and started his own auto repair business, Rich's Auto and Truck, which he operated successfully for 40 years. He and his family ultimately settled in Vallejo.
Radigonda lent his hand to nose art on plane fuselages while in the Navy. In the 1960s, he started carving decoys. His work went to decoy contests on the East Coast, and he won several blue ribbons. With few organized decoy contests on the West Coast, in 1970, he co-founded the Pacific Flyway Decoy Association in his workshop in Alamo.
His stunning paintings of aircraft, race cars and of course, ducks and wetlands, won him many prestigious awards, including being featured on the 2005 California Duck Stamp. His depiction of decoy carver Richard "Fresh Air Dick" Janson graced the Winter 2019 issue of California Waterfowl.
He was awarded CWA's Ray Lewis Lifetime Achievement Award in 2019, before passing away in 2020.
Rich was a tireless supporter, volunteer, art donor and board member of many organizations. In addition to CWA, Rich was proud to be involved with Ducks Unlimited, the United States Navy League and the USS Hornet.