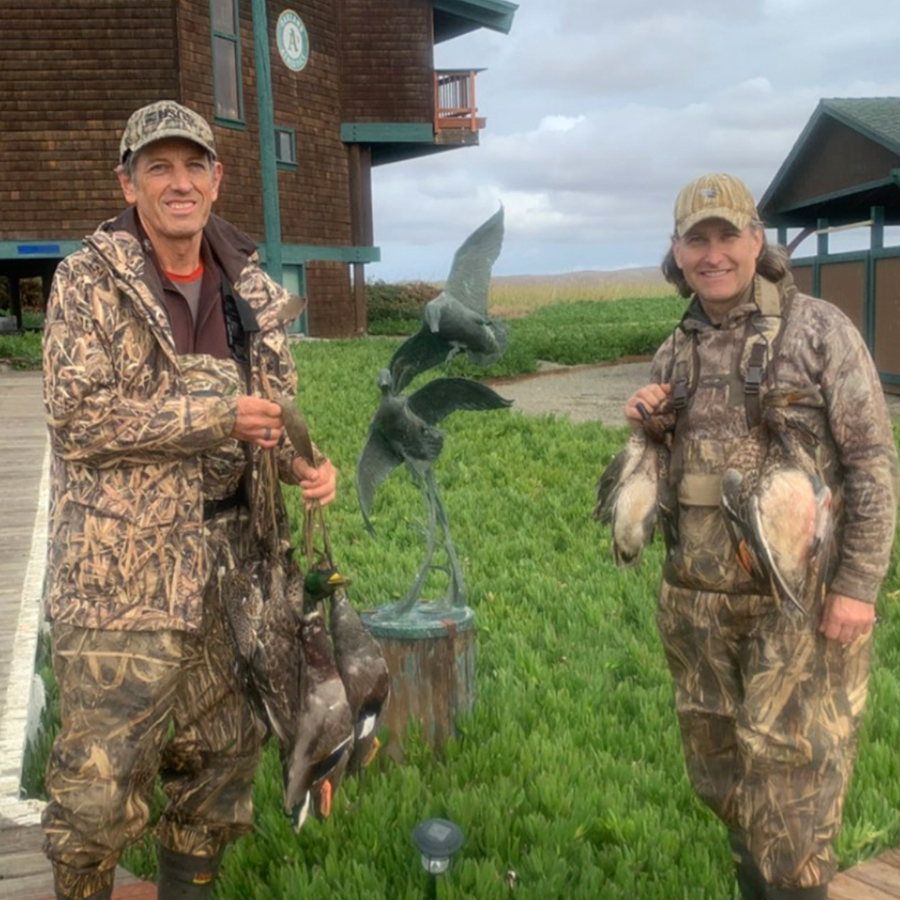 Oct 25, 2021
Opening day success in the Hunt Program
The first weekend of duck season is in the books! How'd everyone do? Reports seem to be mostly favorable all over.
Our lucky Hunt Program participants had success all over the state. At CWA's Butte Creek Island Ranch in the Butte Sink, someone bagged their
first wood duck ever and it was banded! At our Denverton location, we had three bands in one day. And the hunting at Grizzly Ranch was fast and furious as a former CWA employee and his hunting companion shot limits out of blind D2 before noon. We also had our first ever hunt at Moon Lake and it was a veteran hunt, with limits!
Here's to a great 2021-22 season!