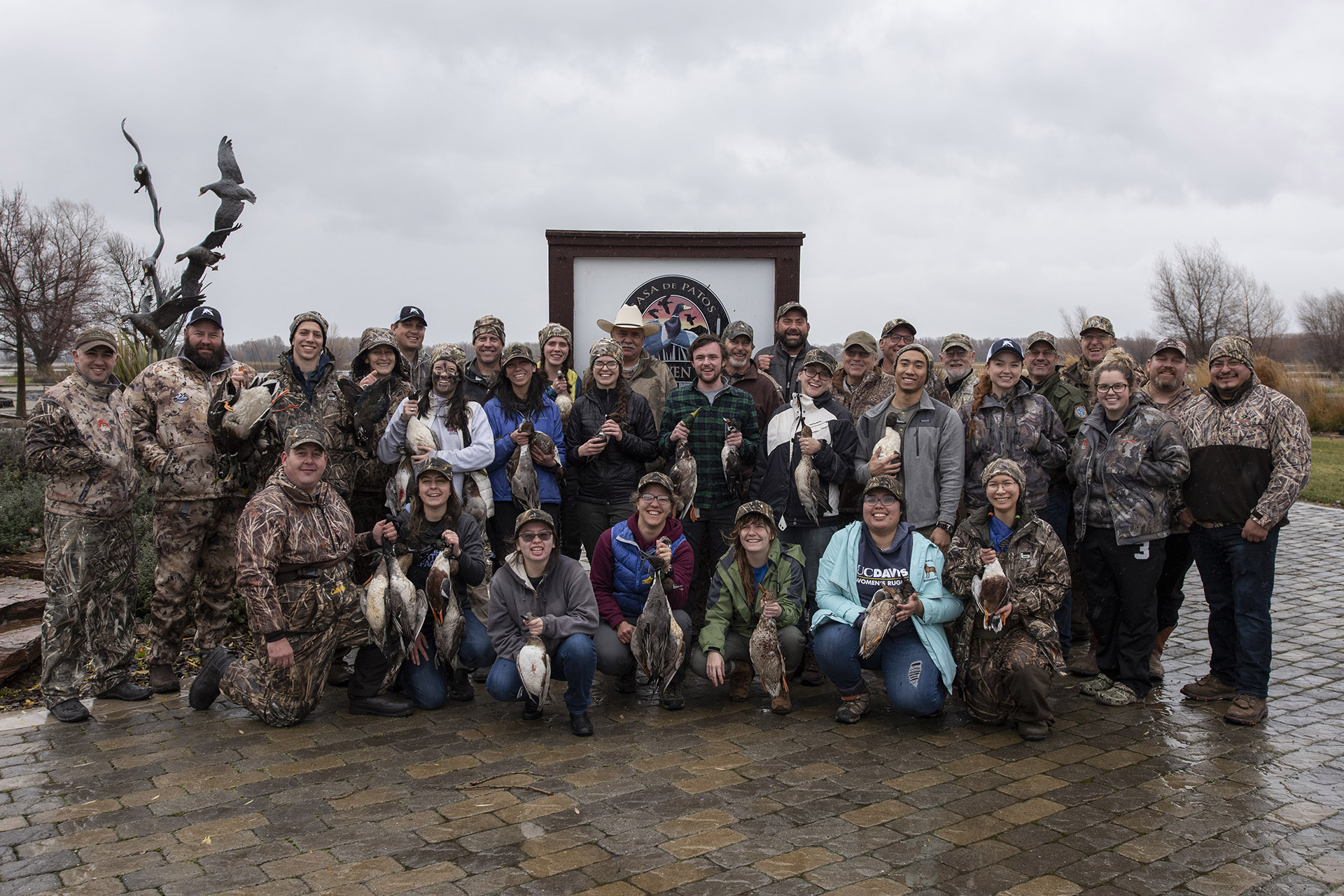 Jan 8, 2019
UC Davis college students get taste of hunting life
Although almost all of California's future wildlife managers are outdoorsy people, fewer and fewer of them have experience with hunting before they enter the workforce.
CWA's College Camp, held each year at the gorgeous Bird Haven Ranch in the Upper Butte Basin, is a collaborative effort with the UC Davis Wildlife, Fish, & Conservation Biology Department that aims to bridge that gap between the classroom and the active management of our waterfowl populations.
Last weekend, 14 Aggies toured the property where they saw how former rice fields had been transformed into healthy and productive wetlands, a process that would no longer have happened naturally. They added shotgun, archery and rifle practice before completing their Hunter Education requirement. That was followed by a tasty lesson on how to break down and cook their ducks. Even the vegetarians in the group were willing to try duck carnitas and pan-seared duck breast.
On Sunday morning, the students braved the wind and rain to hit the blinds with their guides. Some filled their straps, some got a little help from backup shooters, and even if they didn't get any birds, they each came away with a better understanding of the hunting community and an appreciation for the positive impacts hunters have had on conservation.
CWA offers many opportunities for prospective hunters or those who want to learn more about hunting. Visit our hunter development page for more information.