Status of the law | How it works | Common problems | Gritty details | State FAQ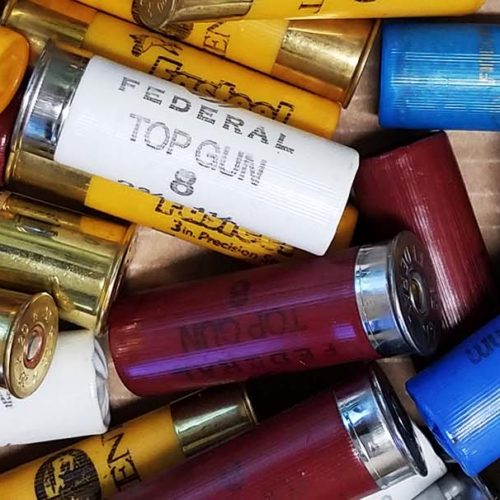 This page is designed to help people who need to buy ammunition in California, which became much more difficult on July 1, 2019, when a new ammunition background check requirement went into effect. California Waterfowl – a non-profit hunting and conservation organization – has compiled the information on this page based on the law, information from the California Department of Justice, analysis by experts and the experiences that legions of ammunition buyers have shared with us.
If appreciate our efforts to support you, please consider a donation or signing up for our legislative action alerts.
STATUS OF THE LAW
Our friends at the California Rifle and Pistol Association have sued to fight this law. On April 23, 2020, U.S. District Court Judge Roger T. Benitez ordered the state to stop enforcing it (read the order and CRPA's statement).
A little over 24 hours later, the 9th Circuit Court of Appeals granted a stay, which means the law is back in effect (read an NRA-ILA article about the decision here, a Sacramento Bee article here, and a California Rifle & Pistol Association brief here.
The lawsuit is ongoing, so this isn't over.
BASICS OF THE LAW
Here's how it's supposed to work: To buy ammunition, you have to prove you are legally allowed to possess guns and ammunition. The "instant" background check is based on the California Department of Justice having a record of the ammo buyer having passed a background check to buy a gun.
For five out of six Californians, the process goes smoothly: They show their California driver's license or military ID, pay a dollar for a background check, wait a few minutes, pay for their ammo, then walk out of the store with their ammo. Those who have never been background-checked to buy a gun in California can pay $19 for a one-time, not-instant background check, and come back to the store in a few days and buy their ammunition.
One in six, however, can't pass the background check, and the reason for the overwhelming majority of them is rooted in records (more on that below). Of the 102,147 people this law has stopped from buying ammunition as of this writing, 758 were actually "prohibited persons." The rest were just rejected by a system that works poorly.
The only place background checks aren't required by law is shooting ranges, but ranges can skip the background check only if the ammo you purchase is used in its entirety at the range that day - you can't take any home. Some ranges may choose to require background checks anyway to avoid risk.
Want to get around this law by stocking up on ammo in another state? Well, you can buy ammunition out of state, but to bring it into California, you first have to ship it to a licensed California ammunition vendor so they can perform a background check and hand your ammo back to you. The law does not limit the fee the vendor can charge for this service.
Are you a non-resident? Here's a fun fact: There is literally no way for non-residents to buy ammunition in California under this law; however, non-residents are NOT subject to the import requirements, so they can bring in as much as they want. If you're flying, you can't bring much – check your airline for its limits. If you're flying out for a hunting trip, hunters can share ammunition in the field.
Two common misconceptions about the law: that it limits how many rounds you can buy (not true), and that you can buy ammo only in the gauge or caliber of firearms you have registered with the state (not true). There are no limits on rounds or gauge/caliber.
3 MOST COMMON PROBLEMS (AND SOLUTIONS)
Problem No. 1
There is no record in the state's database of you passing a background check to buy a firearm. The state began saving data about firearm purchases in 2014 for long guns and 1990 for handguns, so if your last purchase was before then, you are not in the state's database. To get into the database, you can register a firearm using this form, which costs $19. For some people, the registration process goes smoothly, but many have reported difficulties, as well as uncertainty about whether and when the state's database has been updated with this information.
Problem No. 2
You're in the database, but the address or name on your driver's license doesn't match address and name in the database: This is a common situation for people who have moved, married or divorced. You can update your information in the state's system at no cost. Information about that is here, but note that you need to have the "exact personal information as it was recorded on your Dealer Record of Sale or other firearms ownership record." Many people haven't saved those records because there was no reason to at the time they bought their last gun. You can request a copy of the state's records of your firearm purchases, but the form you submit has to be notarized, which will also cost you money. Many people have reported difficulties and delays with these processes as well.
Update your information Request a copy of your records
⇒⇒⇒Here's a perfectly legal workaround for Problems 1 and 2
Ironically, many people have found it faster and easier to get into the state database or correct their name and address in that database by buying a new gun, because the background check is complete within ten days. Literally, there are hunters who missed whole seasons last year because they couldn't get their records straightened out fast enough.
Can't afford a new gun? Conducting a private party transfer of a used gun through a firearm dealer will do the trick as well, and the fee caps out at $47.19 (call the store for details ahead of time if you plan to do this). Think of this as a great opportunity for your pal to do you a favor by selling you his hunk of junk that stopped working ten years ago for the low, low price of 1 cent.
Problem No. 3
You don't have a new REAL ID. The law and associated regulations do not require you to have a new REAL ID, which proves that you are in this country legally; however, if you have a California driver's license that says "Federal Limits Apply" (which many people got because they thought REAL ID was needed only for air travel), you will need additional documents to prove that you are in the country legally. Please note: Ammunition vendors may choose to implement more stringent requirements. Notably, Walmart requires REAL ID.
DON'T KNOW WHY YOU WERE REJECTED? The state has a website that can help you find out.
COMPLETE DETAILS
The information below covers in detail:
- What's required
- Three background check options
- Identification requirements
- Travel in and out of California with ammunition
- A note about problems you may encounter
What's required
Most people will have to get a background check every time they buy ammunition in California. Private party transactions must be processed through a licensed ammunition vendor, which can charge a fee, and the buyer is subject to background check. Note: There is NO limit on the quantity of ammunition you can purchase, or the gauge/caliber.
Exemptions: Certain types of people are exempt from the background check requirement: licensed ammunition vendors; people on the California Department of Justice's exempted FFL list; federally licensed gunsmiths, wholesalers, manufacturers and importers; authorized law enforcement representatives of a city, county, city and county, state or federal government, who also provide written authorization from the head of the agency authorizing the transfer, if the sale or other transfer of ownership is for exclusive use by that government agency; properly identified sworn peace officers or federal law enforcement officers who are authorized to carry a firearm in the course and scope of their duties who also present their credentials and verifiable written certification from the head of their agency. Everyone in these categories must present government-issued identification that includes their name, date of birth, description and photo.
Also, people may transfer ammunition to a spouse, registered domestic partner or immediate family member without going through a licensed ammunition vendor or background check.
Note: Neither CCW holders nor active-duty military are exempt from background checks.
At shooting ranges: The law does not require people to get a background check when purchasing ammunition at shooting ranges, but only provided they use all of the ammunition while they are there. Note: Some shooting ranges may require background checks if they can't ensure that people fire every single round purchased that day.
On a hunt: Friends sharing shells and bullets used in the field is allowed without a background check.
Background check options
Standard Ammunition Eligibility Check – $1 – estimated to take 2-3 minutes. This is only for people who are in the California Department of Justice's Automated Firearm System (AFS). If you have purchased a handgun since Jan. 1, 1990, or a long gun since Jan. 1, 2014, in California, you are in the system, but the name and address on your ID must match the address in the system, which depends on where you lived when you bought your most recent gun and whether your address or name has changed since then (more information below). You can also get in the system by registering a gun, which costs $19.
There is no option for non-gun owners to get into the system, so if you are a new hunter who is still borrowing a firearm, you cannot use this option.
Note: Though this system uses records of past gun purchases, it does so just to show you cleared a background check. There is no requirement for the ammunition you purchase to match the gauge or caliber of firearm(s) listed in your AFS records.
COE Verification Process – $1 – estimated to take 2-3 minutes: People who have a valid Certificate of Eligibility – usually people who work for ammunition vendors and/or handle ammunition in the course of their duties – may use this option. COE holders only need their COE number; they do not have to carry the actual certificate.
Basic Ammunition Eligibility Check – $19 – can take several days. This is for people who are not in the Automated Firearm System. Unfortunately, using this option will not get you entered into the AFS, so until you purchase or register a gun to get in the AFS, you have to pay the $19 every time you buy ammunition.
Note: If you purchase ammunition while purchasing a firearm, you do not need to get a separate background check for the ammo – the check for the gun will suffice. But you won't be able to take home your ammo until you take home your gun.
Identification requirements
According to the Department of Justice's FAQ, ammunition buyers must show a valid California driver's license, California identification card (for non-drivers), or military identification. Note: There is no provision for non-residents to buy ammunition in California. This is no small issue: California sold 7,325 non-resident hunting licenses in 2018, producing license and tag revenue of nearly $1.2 million. However, non-residents are allowed to bring ammunition into California without shipping it to a vendor or submitting to a background check. Also, we have heard from a supporter who serves in the military here but is not a California resident that he was able to purchase ammunition at one store, but not another.
If your license says "Federal limits apply" in the upper right-hand corner (this is the new license given to undocumented immigrants and to people who didn't think they would need the new federally compliant REAL ID) you must also present one other document proving you are in the United States legally. Accepted documents are a valid, unexpired U.S. passport or passport card; a certified copy of a U.S. birth certificate; a U.S. Certificate or Consular Report of Birth Abroad of a U.S. Citizen; a valid, unexpired foreign passport with valid U.S. immigrant visa and approved Record of Arrival/Departure (I-94) form; a certified copy of birth certificate from a U.S. Territory; a Certificate of Naturalization or U.S. Citizenship; a valid, unexpired Permanent Resident Card. If your name is different on these documents than it is on your ID, additional documents concerning your name change will be required.
Note: You can also go to the DMV and get a REAL ID, which requires additional documentation and a fee, but then you won't be required to take the other documents to buy ammunition in the future.
Very important: For those using the standard (AFS) eligibility check, all of the information on the ID must match the information in the AFS. If your ID has a P.O. Box instead of a residential address, this is likely to be a problem. If you're not sure your AFS record will match your ID, you can check your AFS records using this form, but it is not instantaneous, and note that the form must be notarized. Buyers whose names or addresses have changed will not be able to purchase ammunition until they have updated their AFS records (information about that is here), which they can do online. Note that documentation is required, and the update will not be instantaneous.
Travel in and out of California
Californians who buy ammunition outside of California may bring it back into the state only if they ship it to licensed ammunition vendors and submit to a background check to pick it up. Vendors may charge a fee for this service. The same applies to ordering ammunition online.
Note: If you are caught bringing ammunition you purchased out of state into California without shipping it to a licensed vendor and submitting to a background check, you can be prosecuted. A violation can be an infraction or a misdemeanor.
Californians who travel out of state with ammunition they purchased in California may bring it back without shipping it to a vendor and submitting to a background check. However, there are no guidelines for proving you bought it in California. If you have a receipt, taking it with you on your trip is a good idea. Note: Prosecutors bear the burden of proof – they must prove that you bought ammunition out of state. However, this does not mean you are immune from prosecution if they lack proof; it just means you can't be convicted.
A note about problems you may encounter
Ammunition buyers may encounter obstacles due to the provisions of law and regulations, but they may also encounter problems due to the choices ammunition vendors make that are more restrictive than laws and regulations require. It may be hard to distinguish between the two. Please understand that vendors do not want to lose their licenses, and may take a "better safe than sorry" approach if they feel your purchase falls into a legal gray area.