2022-CWA/KOSC Partnership
California Waterfowl is partnering with Kids Outdoor Sports Camps to offer youth hunter education/conservation camps this summer at CWA's Grizzly Ranch in the Suisun Marsh.
Beginner camps will be held July 10-15 and July 17-22 at Grizzly Ranch. KOSC will also hold three beginner and three advanced camps at Six Point Ranch in Mendocino County in June and July, and two advanced camps at Bird Haven Ranch in Glenn County in July and August.
Camps cost $995 per child, and scholarships are available. Scholarship information and applications are available here. KOSC has already given away over $47,000 in scholarships so don't delay, apply today!
---
Do you want to get your son or daughter into hunting? Or maybe you're a youth hunter with a season under your belt and you want to boost your skills? Either way, you're in the right place.
Every year, California Waterfowl hosts camps that teach aspiring hunters the nuts and bolts of waterfowl hunting and conservation. Many of the camps also include the Hunter Education, so campers can earn their Hunter Ed certificate—the prerequisite for getting a hunting license in California.
It's a one-stop shop for a lifetime of outdoor adventures!
Looking for our K-12 school programs? Click here.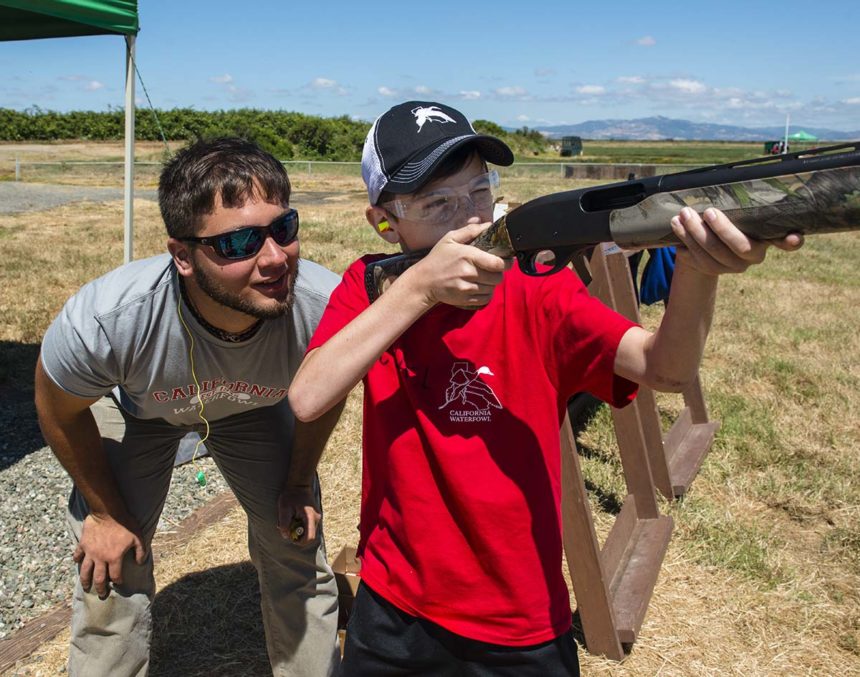 ---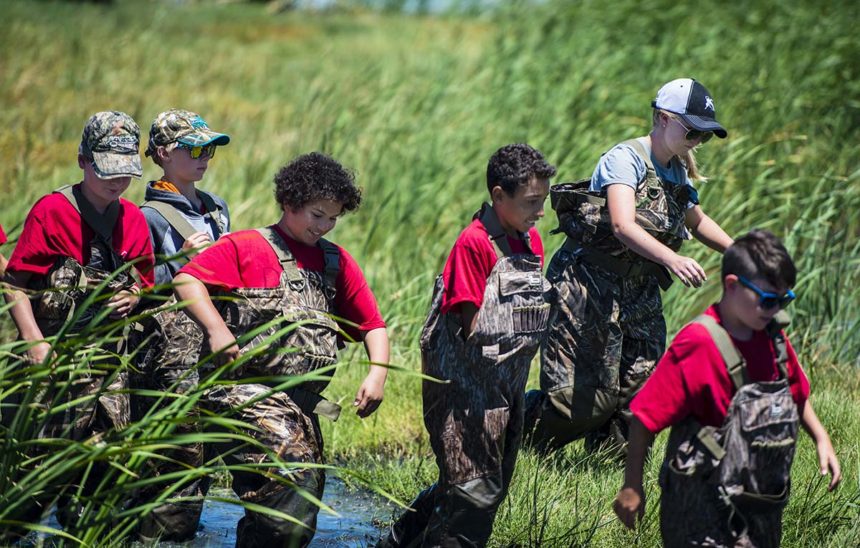 THE CAMPING EXPERIENCE
CWA packs our hunter conservation camps with activities. The campers are active and outside most of the day, learning a wide range of hunting skills from certified instructors. We teach kids how to shoot shotguns, rifles and bows, and about duck calling and duck banding. There are classes on waterfowl identification and hunting practices and safety, and there's even time for kayaking and fishing at some of the camps.
The camps last from two to five days. Most of the camps are held at Grizzly Ranch, a CWA-owned property in the Suisun Marsh. Other camps are in the Sacramento Valley, including one at the famed Rancho Esquon. There's also a camp in Southern California in Riverside County.
Some camps end in hunts, others don't.
---
WHAT YOU NEED TO KNOW
CWA summer camps are broken into three types – Level 1, Level 2 and Level 3 camps. Level 1 camps include California Hunter Safety certification. Level 2-3 camps assume a certain level of hunting knowledge and are designed for campers who have hunted at least one season. All camps, with the exception of Duck Camp, offer hunting instruction and practice with shooting and archery.
Other important facts to know:
- Camps include food and overnight lodging in tents, which are outfitted with cots and camp lights.
- The youth camps are designed for youths aged 10-17. If your child will be under 10 at the camp date, please call Hunting and Education Programs Supervisor Jeff Smith at (530) 305-9234.
- All guns, eye and ear protection, ammo and supporting materials are provided. You will receive a camper handout that includes a list of required items to bring.
- The cost of the camps ranges from $250 to $700.
---
WHY WE DO IT
CWA is focused on building the next generation of hunters and environmental stewards. We believe that hunters are one of the main drivers of waterfowl and wetland conservation, and we want tomorrow's group of hunters to be larger than today's. These camps are one of many ways CWA is working to build a better future for hunting, wetlands and waterfowl in California.
If you have questions about our camps, contact Hunting and Education Programs Supervisor Jeff Smith at (530) 305-9234 or jsmith@calwaterfowl.org.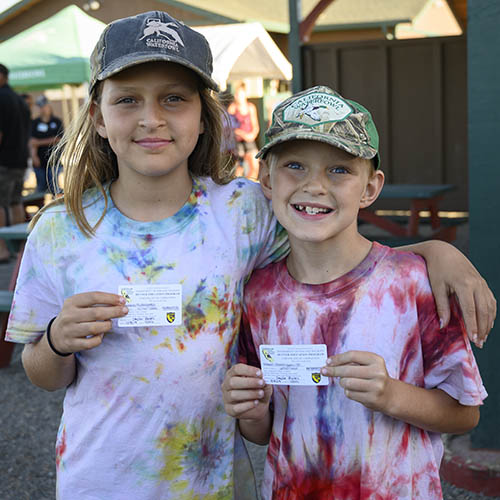 ---
Are you ready to teach the next generation of hunters?