California Waterfowl is proud to offer exceptional hunts and other outdoor opportunities to servicemen and women through its Veteran Hunt Program.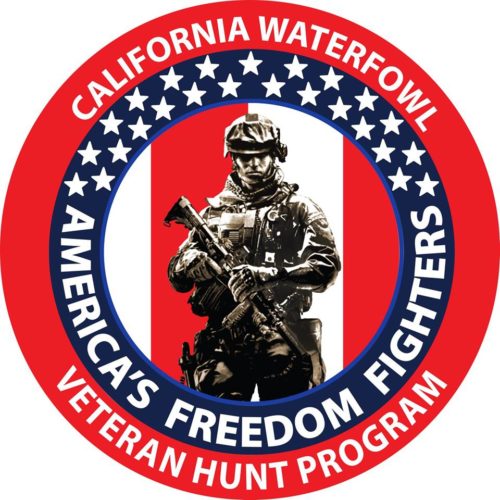 The program promotes wellness through outdoor healing and the camaraderie of fellow veterans. Participants have enjoyed hunter education courses, fun shoots, fishing trips and hunts for waterfowl, dove and turkey from the Klamath Basin to the southern San Joaquin Valley.
CWA coordinates all hunt details and supplies food and lodging, shotgun shells, guns, jackets, gear bags, duck calls, shirts, hats and more to all participants. Hunts are free and are limited to veterans.
All of these hunts are open to any veteran currently serving or who has served in the military, naval or air service and was discharged or released under conditions other than dishonorable. A committee reviews applicants and selects veterans best suited to enjoy the hunt.
In addition to these opportunities, the Hunt Program has blinds reserved on most lottery hunt days for people who are veterans and/or mobility impaired—click here for more information.
Want to read about some of our hunts? Click here.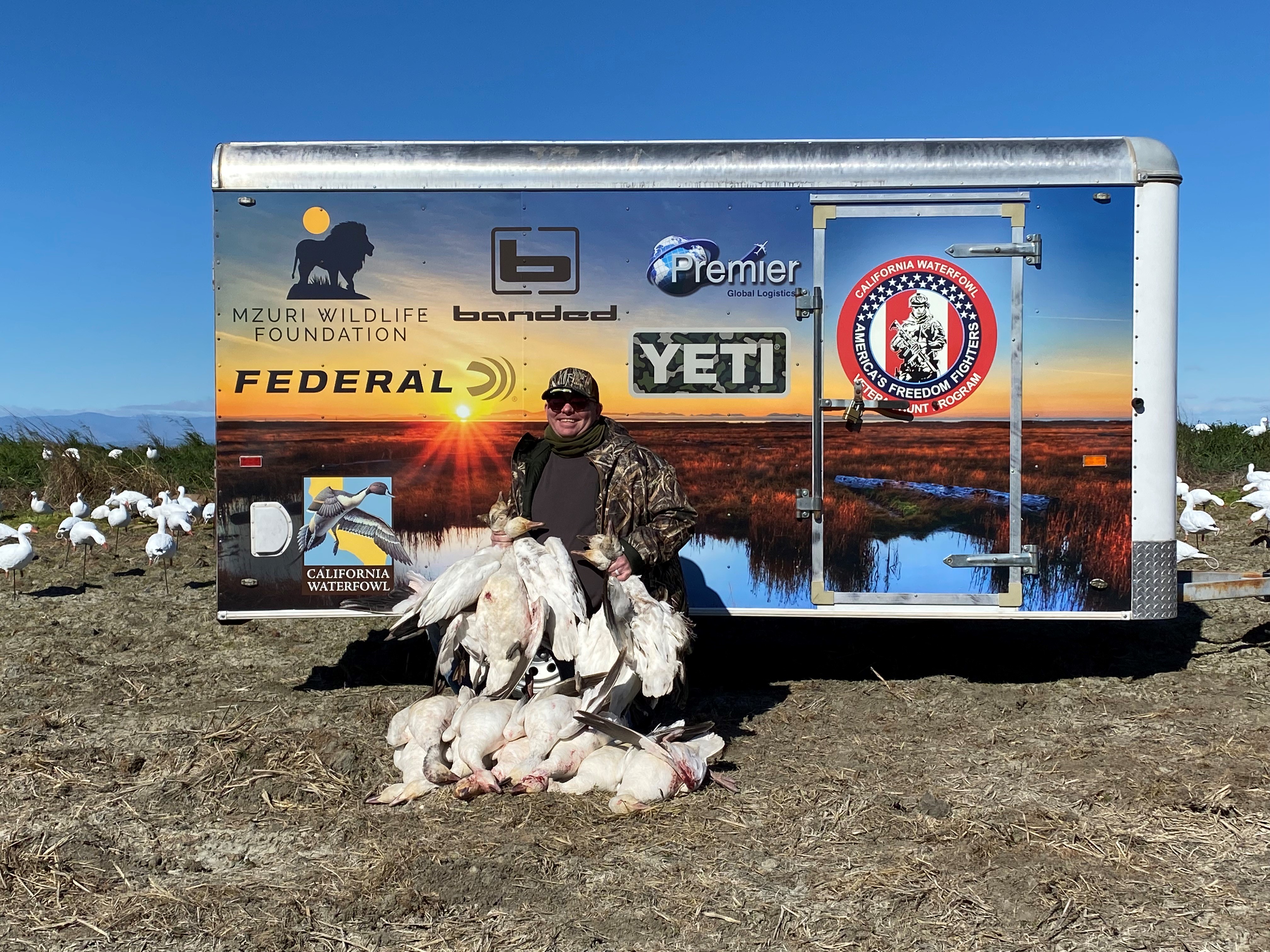 2021 Program Sponsor
2021 Online Auction Veteran Hunt Program Sponsors
Jerry Urban, Robert Ripley, Tom Van Ormer, Richard Libby, Mathew Plut, Dustin McDaniel, Bob Boyd, Mark Mengelberg, Stephanie Seeno-Miles, Gregory Bryant, and Dina Firestine.
UPCOMING HUNTS
Veteran and kids fishing charter
California Waterfowl Association and Captain Rollo's Kids at Sea are once again teaming up for a Veteran and Kid's fishing adventure on The City of Long Beach for a day of fishing from Long Beach Pier Point. This is a Veteran and Kid fishing event ONLY so please sign up with 2-4 kids, (under 16 years of age please) and come join us for a day on the water! The fishing trip includes the boat, rod, bait, and lunch. Please bring water or Gatorades for your personal use. No alcohol allowed.
This is a Veteran and kids event and is designed as an introduction to enjoy fishing and the opportunities that await off the shores of California.
Fish date: July 8th





---
SCHAEFER RANCH VETERAN ARCHERY pig hunt
Hunt dates: 6/1, 6/29
Application type: Lottery
Cost: Free
Region: Bay Area
For: Veterans
Capacity: One hunter
Restrictions: ARCHERY ONLY (crossbows allowed)
Schaefer Ranch is a conservation easement located in Dublin. The Ranch is teeming with wildlife and pigs are abundant. Hunts will be spot and stalk. Hunters should expect to walk 8-10 miles on uneven terrain. Hunters will be accompanied by CWA's Hunt Program coordinator. This hunt is archery only (crossbows allowed)!
Capacity: One hunter
Special conditions: Archery only (crossbows allowed)
IF YOU ARE SELECTED, YOU WILL RECEIVE AN EMAIL FROM CWA'S VOLUNTEER VETERAN HUNT PROGRAM COORDINATOR, MIKE PEETERS.
---
California Dawn Veteran Sport Fishing
Trip date: 6/23
Application type: Lottery
Cost: Free
Region: Bay Area
For: Veterans
Capacity: 10 veterans will be selected

The California Dawn is a 50-foot fiberglass Sportfishing vessel, running out of Berkeley Marina in Berkeley, CA. She is powered by twin diesel engines, features the latest in marine electronics, scanning sonar, large bait capacity, a heated cabin and a full galley for hot meals prepared by Chef Marc Reis. The California Dawn is captained by second generation charter operator Captain James Smith. Captain James has been fishing the San Francisco Bay Area since 1985 and is US Coast Guard Certified to 100 Miles. His knowledge of the bay, along with his experienced and friendly crew, will guarantee everyone the ultimate fishing experience.
Special Conditions: Rods provided or bring your own gear. Open to any active-duty service member, or veteran of the military, naval or air service who was discharged or released under conditions other than dishonorable. Learn more about the Veteran Hunt Program.
Click here to visit our application website.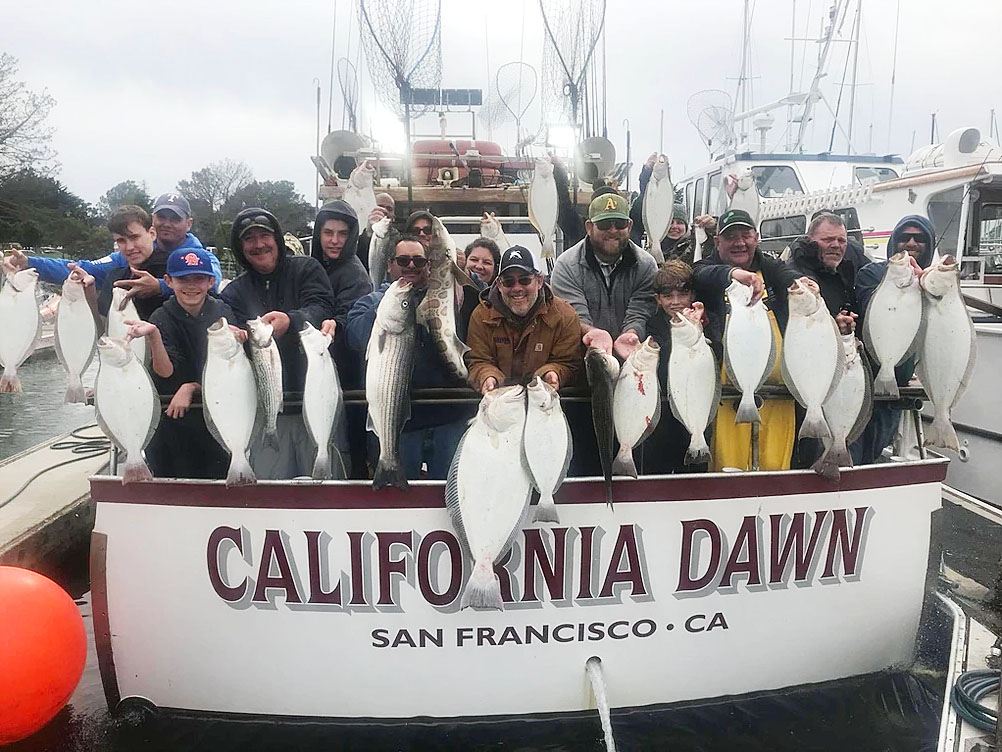 ---
---
DISPATCHES FROM THE VETERAN HUNT PROGRAM
---
Are you ready to help our Hunt Program?