It's critical for law- and policy-makers to get input from ordinary people when they're developing or changing policies that affect waterfowl hunting and conservation.
That's why CWA keeps members involved with two advisory committees, an email alert system that helps people contact their lawmakers at critical junctures in the life of a bill, and an annual Lobby Day when hunters visit the state Capitol to meet with lawmakers and discuss issues of concern.
Go to:
---
Regulations and Traditions Committee
This committee meets twice a year (usually in early April and September) in the Sacramento area or by conference call to develop waterfowl season and bag limit recommendations. Its recommendations are forwarded to the CWA board for its approval, and final recommendations are sent to the California Fish and Game Commission.
Voting members of committee must be approved by the board.
Commencing with recommendations for the 2022-23 season (meeting to be held the first Friday in April 2022), it will be a requirement for any regulatory proposals to be voted upon by the R&T committee to be first announced to the committee via email or letter at least one week prior to the committee meeting.
For more information, please contact Committee Chair Frank Billeci at fmbilleci@att.net.
---
Public Lands Hunters Committee
This committee meets two to four times per year to develop recommendations and other input to the California Department of Fish and Wildlife and U.S. Fish and Wildlife Service on public hunt programs for waterfowl and other gamebirds.
The committee also helps draft hunter surveys and other outreach to better gauge hunter sentiment on public lands hunting issues.
Voting members of committee must be approved by the board.
For more information, please contact Committee Chair Steve Marvier at smarvier@gmail.com.
---
Lobby Day
Lobby Day is a one-day event that happens while the Legislature is in session, usually in spring or summer at a date to be determined each year. Participants are briefed on policy issues, then make the rounds at the Capitol along with California Waterfowl staff and board members to talk about how hunting and conservation policies affect them.
For more information, please contact Vice President for Legislative Affairs and Public Policy Mark Hennelly at mhennelly@calwaterfowl.org.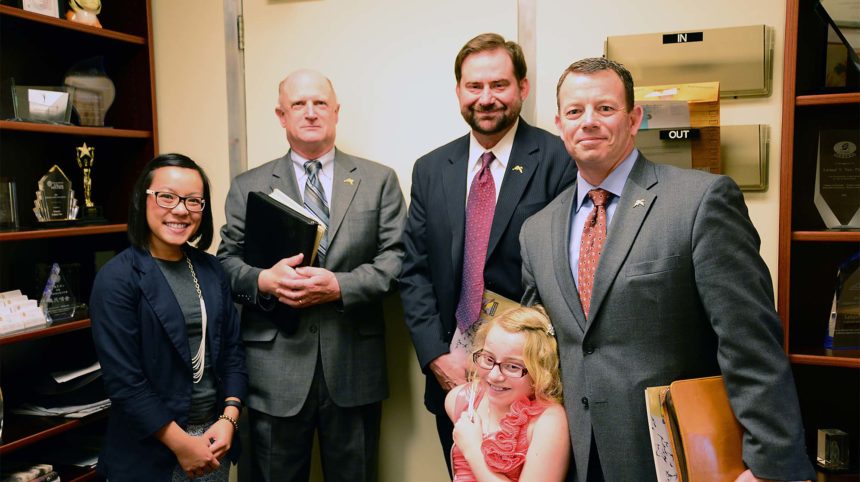 ---
Sign up for alerts
You will receive action alerts when our policy team knows it's a critical time for lawmakers to hear from you on a particular bill. When you respond, you'll be taken to our Voter Voice site, which will help you find your representatives and ensure that critical information is included in your email. Some emails are customizable, while others are form letters. Either way, we know it makes a big impression on lawmakers when they hear from their constituents.
You can also use this form to sign up for our monthly eNews.
---